Yeppers, he's in the shop again. Nothing bad, no emergency repairs, that thing drives like a dream. Reason for his time-out with the mechanic is this: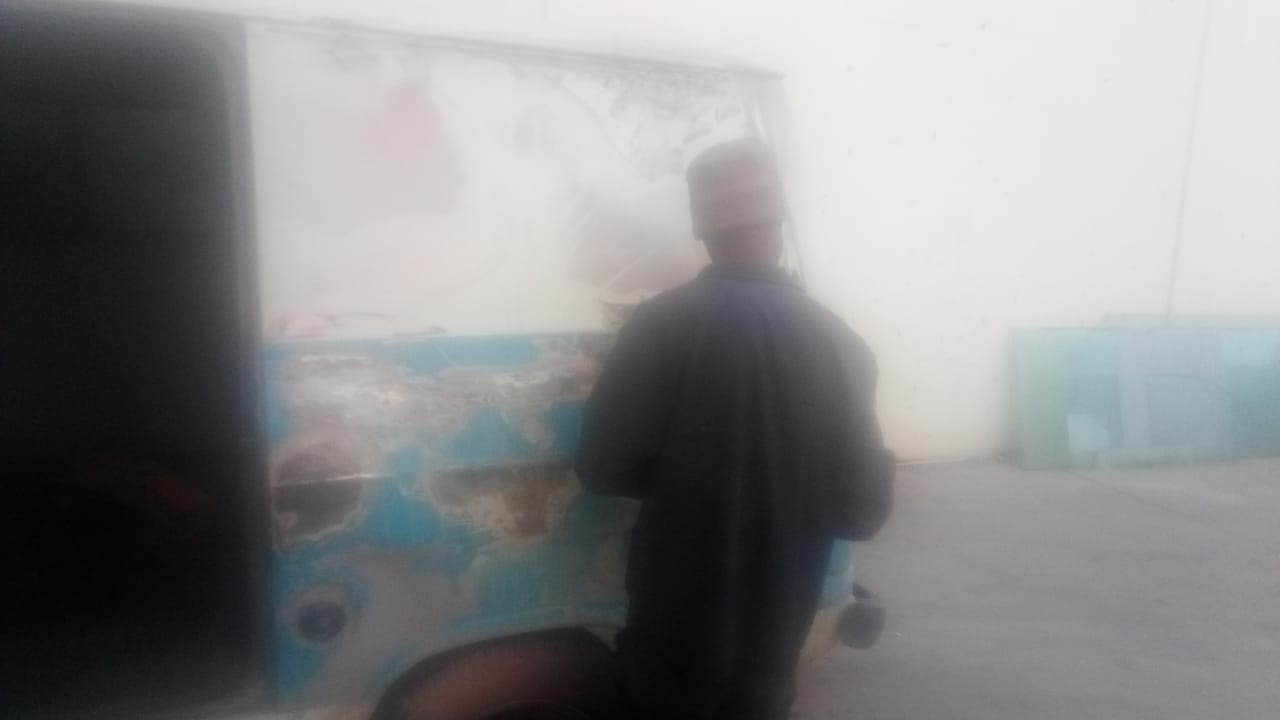 They've started undoing the crappy handiwork of the first panelbeater, doing a real restoration job on the whole body. Panel for panel, so it's not too expensive in one go.
I dunno how often I must tell the mech to finally clean the cameral lens of his phone. He claims it's paint dust from all the sanding.
Oh, and what's also nice about Oubaas being grounded at the shop: So I won't burn so much petrol in these expensive times. 😉