And neither have I. 😮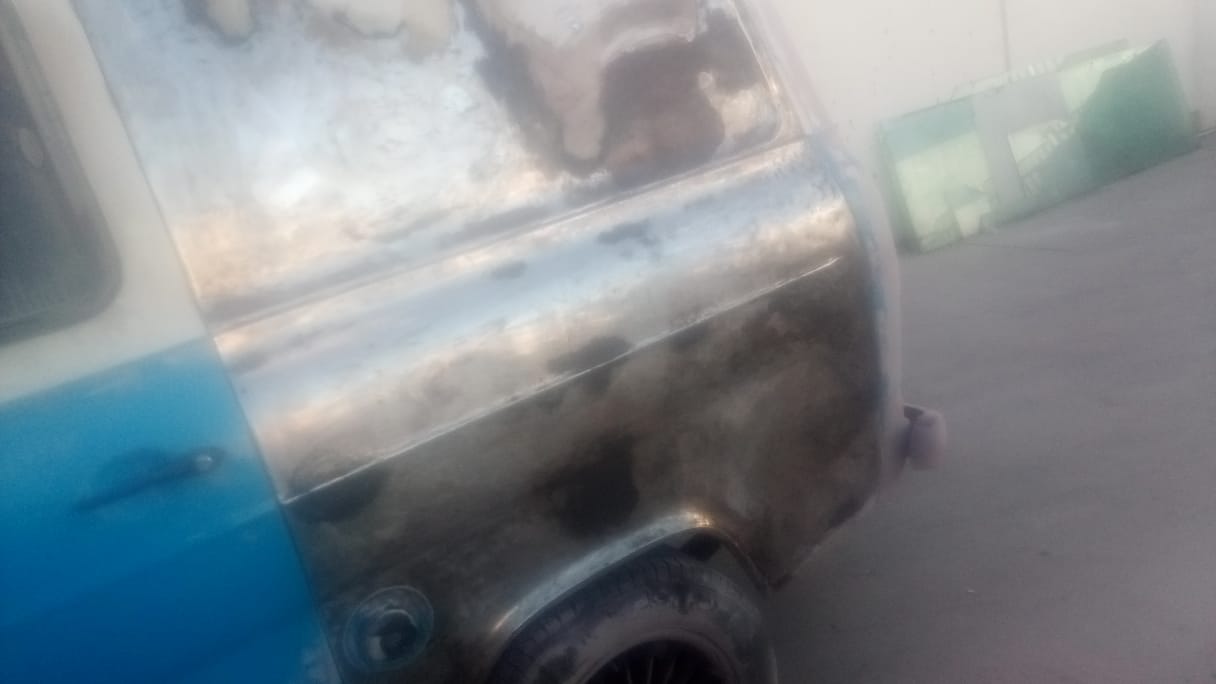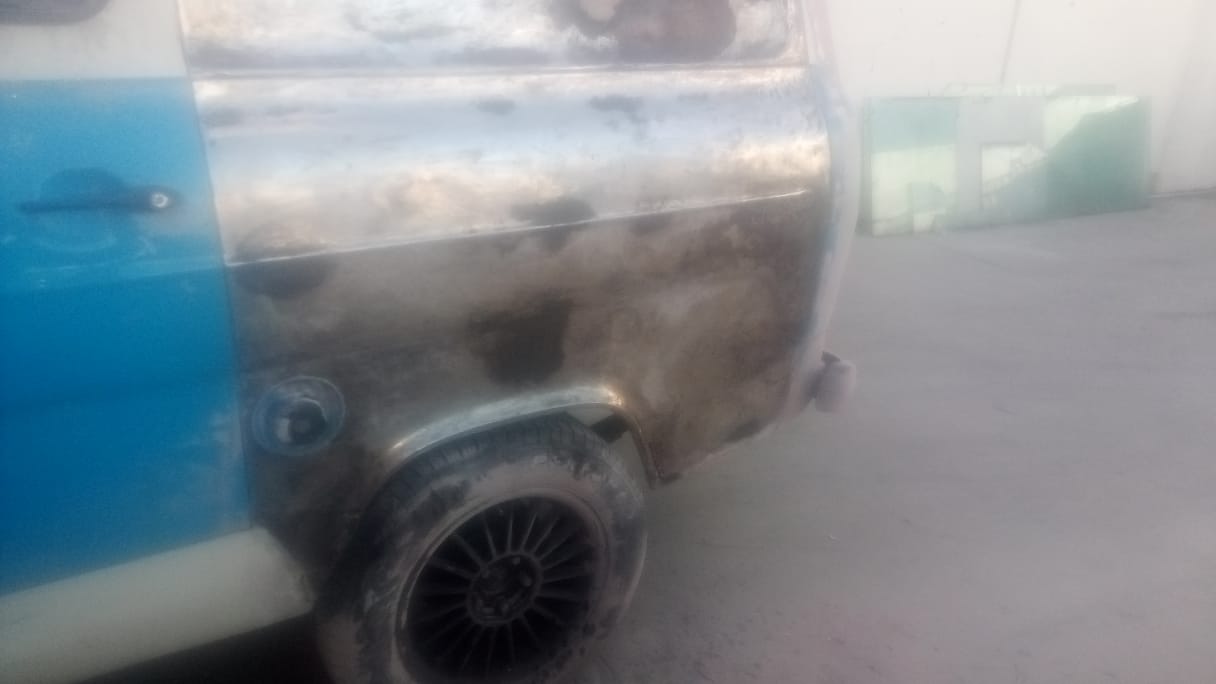 Left side rear panel. Shiny metal after they have removed 4 or 5 layers of paint. Now they will soak it in special anti-rust sauce and then start preparing for respray.
The wheel is still dirty from my playing in the mud during the water mains breakage of June 23.