Good last morning for 2021, dear readers and co-conspirators
Wanna see how we did in the last year (minus the stuff we'll add today)?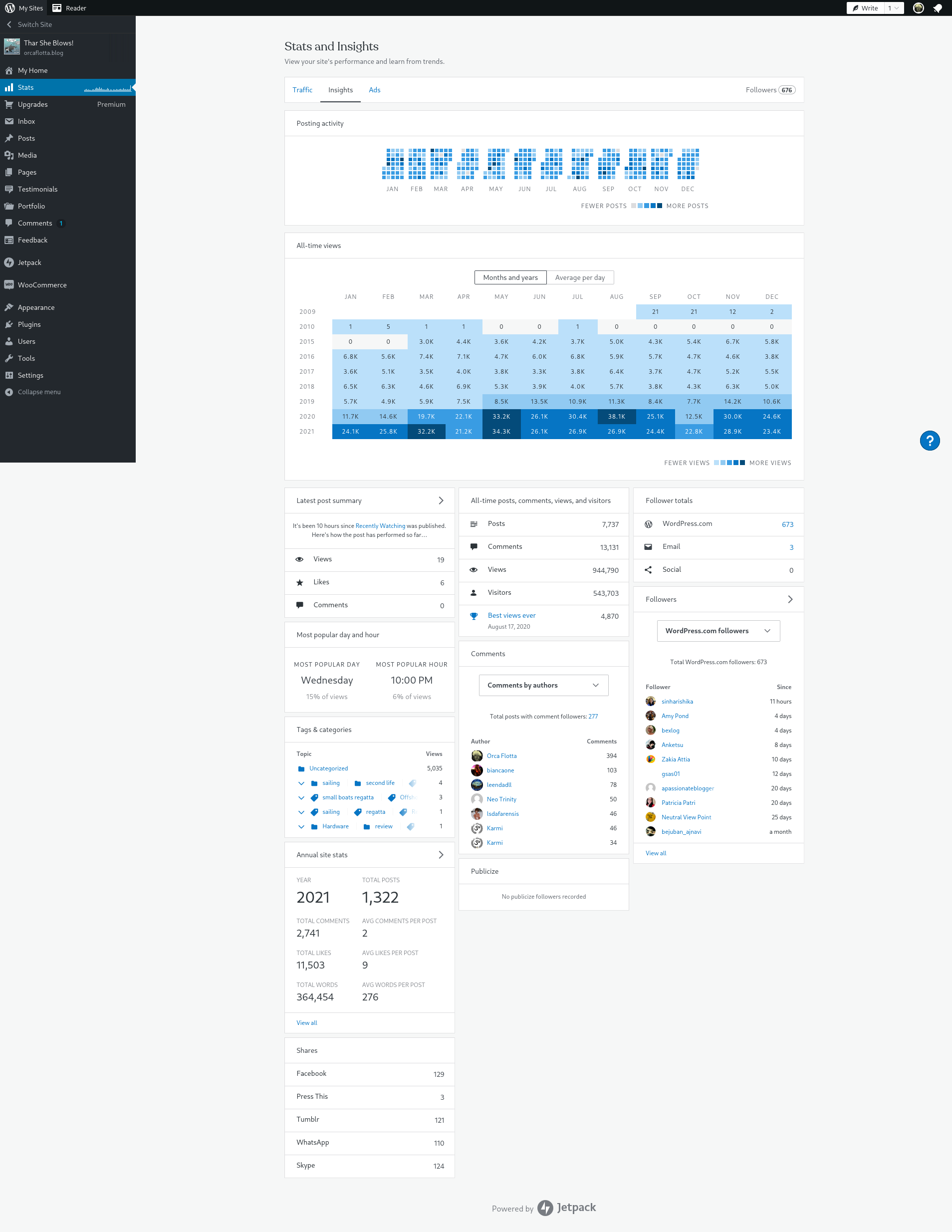 I find the annual side stats most interesting: 1,322 posts in 364 days is quite a lot, no? And having received 2,741 comments makes this little harmless bloggy almost a forum of sorts. I guess this is mostly due to Bianca and Lucy's race reports and the very engaged sailors they draw to the line each week. Also many thanks for the many likes and all the new subscribers.
Thx for enduring the Putin fan and radical left-wing editrix yet another year. You people are great!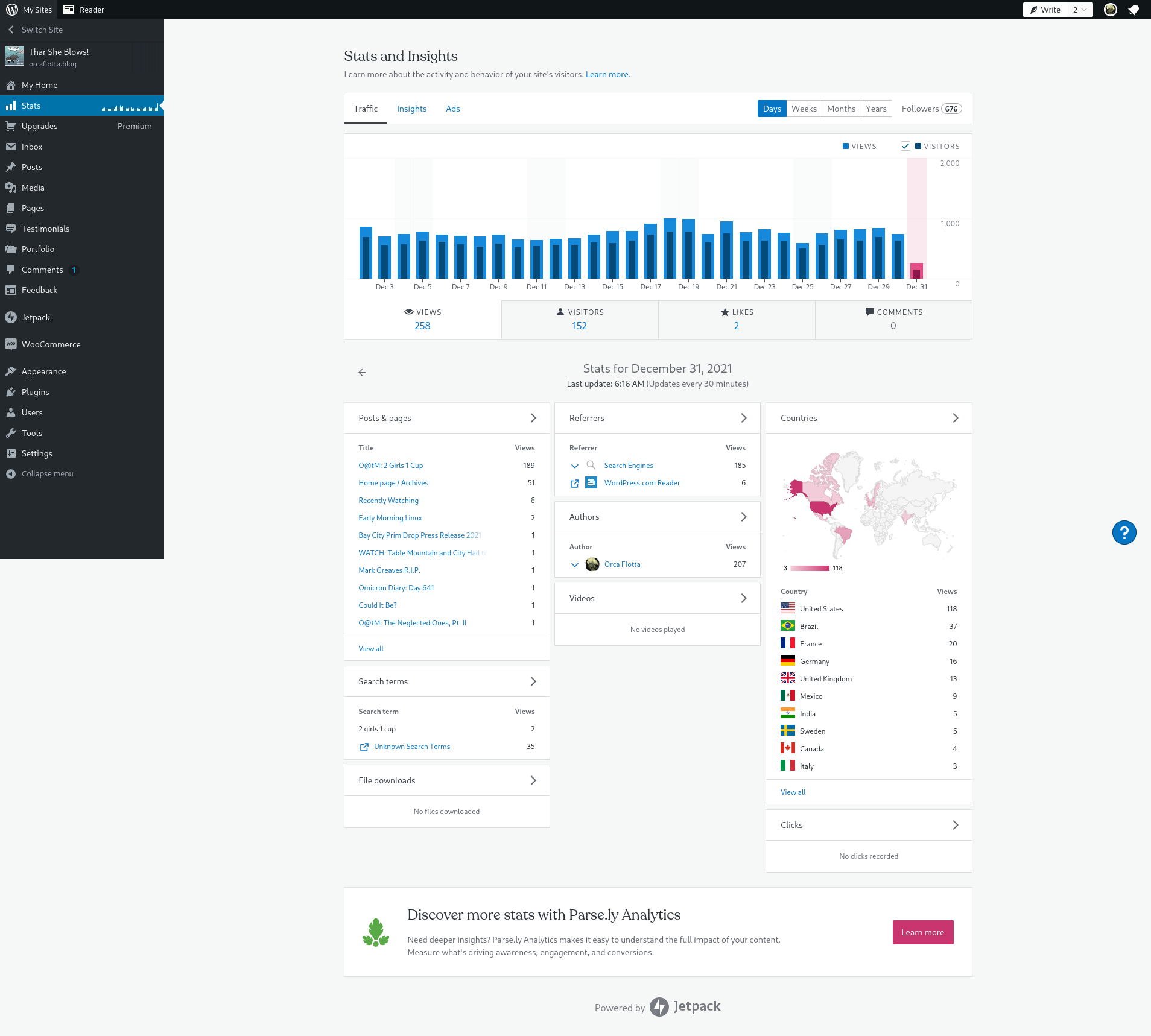 The most views for the 2 Girls 1 Cup nonsense is super weird. Since years this bullshit is on top of my most watched list. Not that I don't find it aesthetically pleasing when girls eat shit and vomit – but that's not what the blog is usually about! 😐
What this blog is about is Second Life and Sailing in Second Life, which is covered so wonderfully by the dynamic duo Bianca and Lucy. And the new addition, Amy! Thanks so much, my darlings. Let's not forget that's how I got started in 2011. It was all about sailing and boats.
Also thanks to Becs for her perspective as a new Linux user. I wish she'd write more, maybe a weekly column or sumfink. And Trap, grand old dame of sailing and GNU/Linux, come out of your snailhouse and give us more wisdom and insight!
And I guess me and the team, we all wanna thank you, dear readers a.k.a. Fraggles, for klikking on this blawg so often and "liking" it. 😉
Have a wonderful slip 'n' slide into the new year, everybody! Love ya all!
xoxo