Found this in Lunduke Journal. It's only one graph of a handful that were made after a big survey among computer users: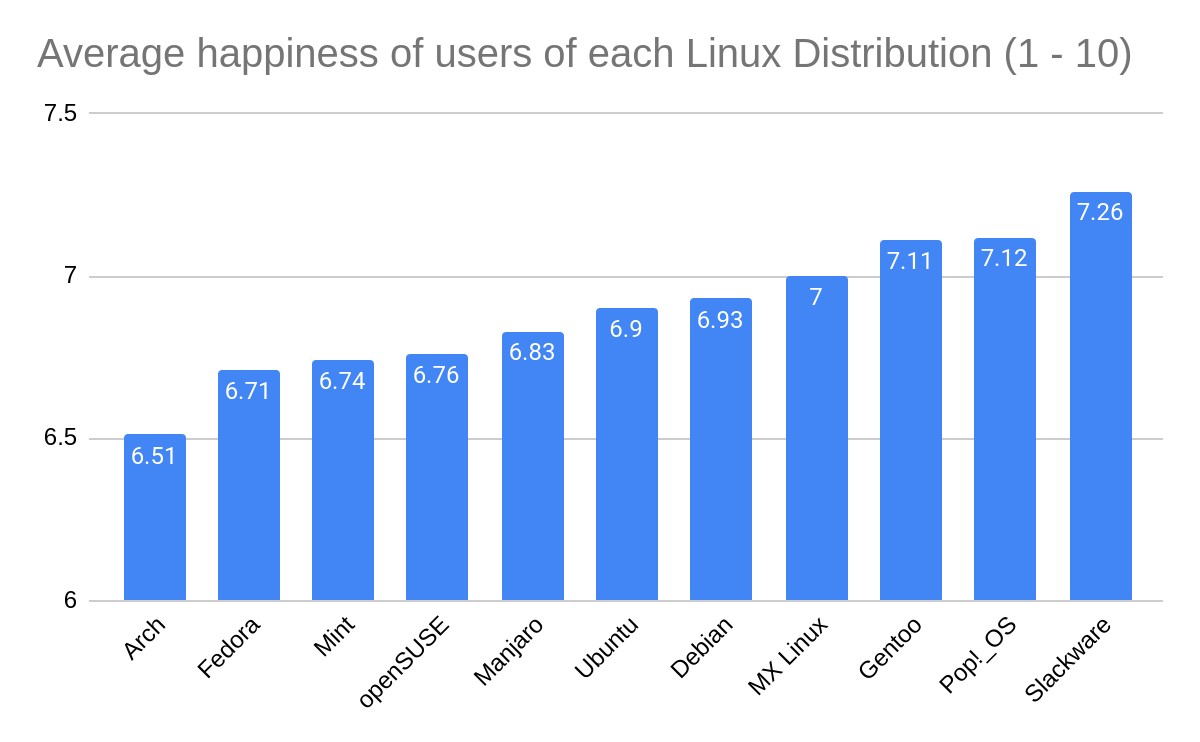 Say what you want, "Manjaro ain't real AchLinux" or "Manjaro users are fakes" or whatever. We rank much higher on the happiness list than vanilla Arch. 😉 We even outrank the most happy distro evaar, Mint!
Jus' sayin'.
BTW: Any of you amazing people using Pop!_OS? Why does it rank soooo much above the Minty? Why do you love it so much better?