Already got two more photos from the "construction site":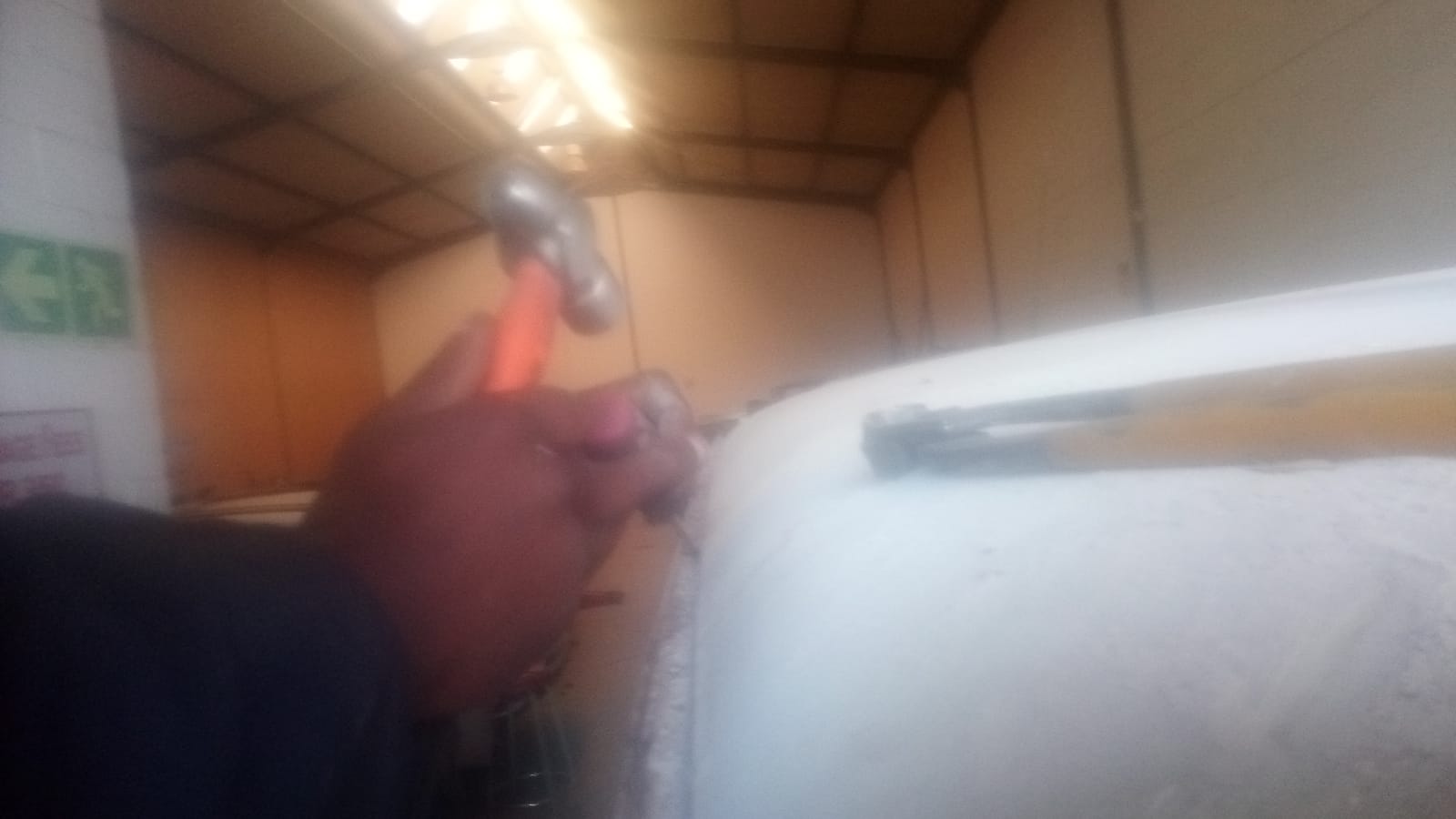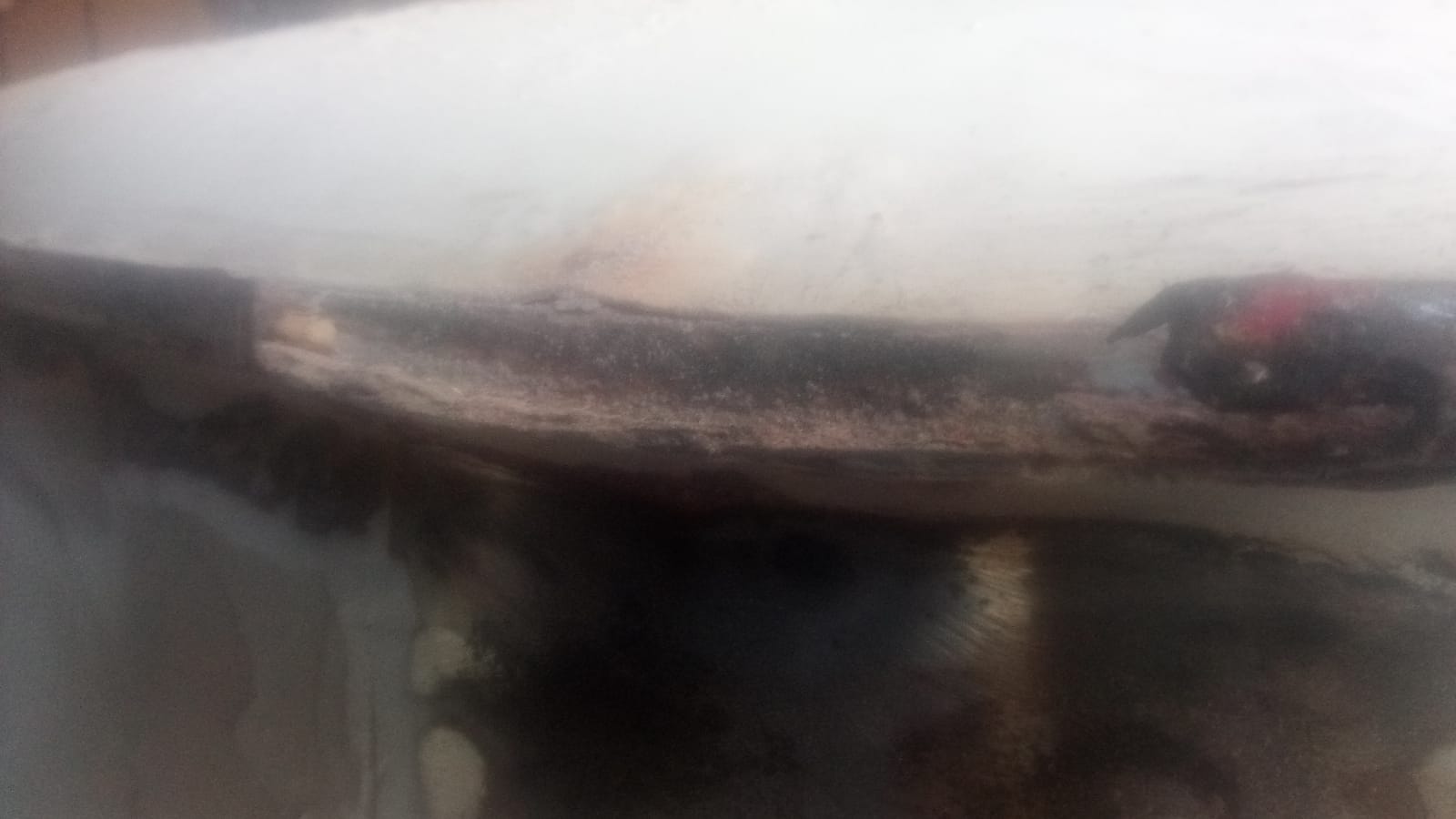 The fact that they are caring about the small details tells me the main work on that panel is done and they can start spraying the primer today … hopefully. 😐
In case you wonder: The paintjob on Oubaas will not be done in one go but in stages. We started with the last panel on the left side, since it was in the worst condition. Once that's done I can drive Ouby for some weeks, save money and then let them attack the next stage.