Mörnin' peepelz
Can you believe it? Fukkaz (gvt and WHO and NICD) just won't give up their scare tactics. Just look at the latest headlines from yesterday and today:
"I think increased travel and gatherings over the Easter long weekend, with likely poor adherence to Covid-19 preventative behaviours, contributed to the exponential increase in Covid-19 cases."
Yes, of course, human contacts without protection make high infection numbers. Tell us something new, bish! For example how bad the symptoms are in infected persons. Don't wanna say? Can't say? Coz no observable symptoms have been recorded maybe?
New York – Infection from the Omicron variant of Covid-19 is not mild as generally touted, rather is as deadly as Delta, Alpha and other strains that claimed thousands of lives globally, finds a study.
Omicron was first detected by South African scientists in November last year. It has previously been reported as more transmissible by a number of studies conducted in the UK, South Africa, Canada, and others but less severe than other Sars-CoV-2 variants.
Story continues below Advertisment
It was also reported to cause less hospitalisation and death. The highly contagious variant was found to affect the upper airways more than lungs, unlike Delta, causing common cold-like symptoms. However, the World Health Organization (WHO) warned several times that it should not be taken lightly.
There we have it again: Mixed messages, my old friend.
More transmissible but less severe but as deadly as older variants but only causing common cold-like symptoms.
Honestly, WTF?
IOL can you please hire some writers with some grasp of the English language?
How about we just keep on doing what we did in the last 770 days, wearing our masks in public, keeping clean, accept the sanitizing spritz when we enter stores and just do anything in order to avoid infection. Isn't that good enough? Do we really have to quote the latest Phizer report? Or will you finally stop harassing us with your unproven vaccines?
Wanna know why and how your bloggobish went from vaccine hopeful to vaccine denier? Look no further than directly at big pharma's own material: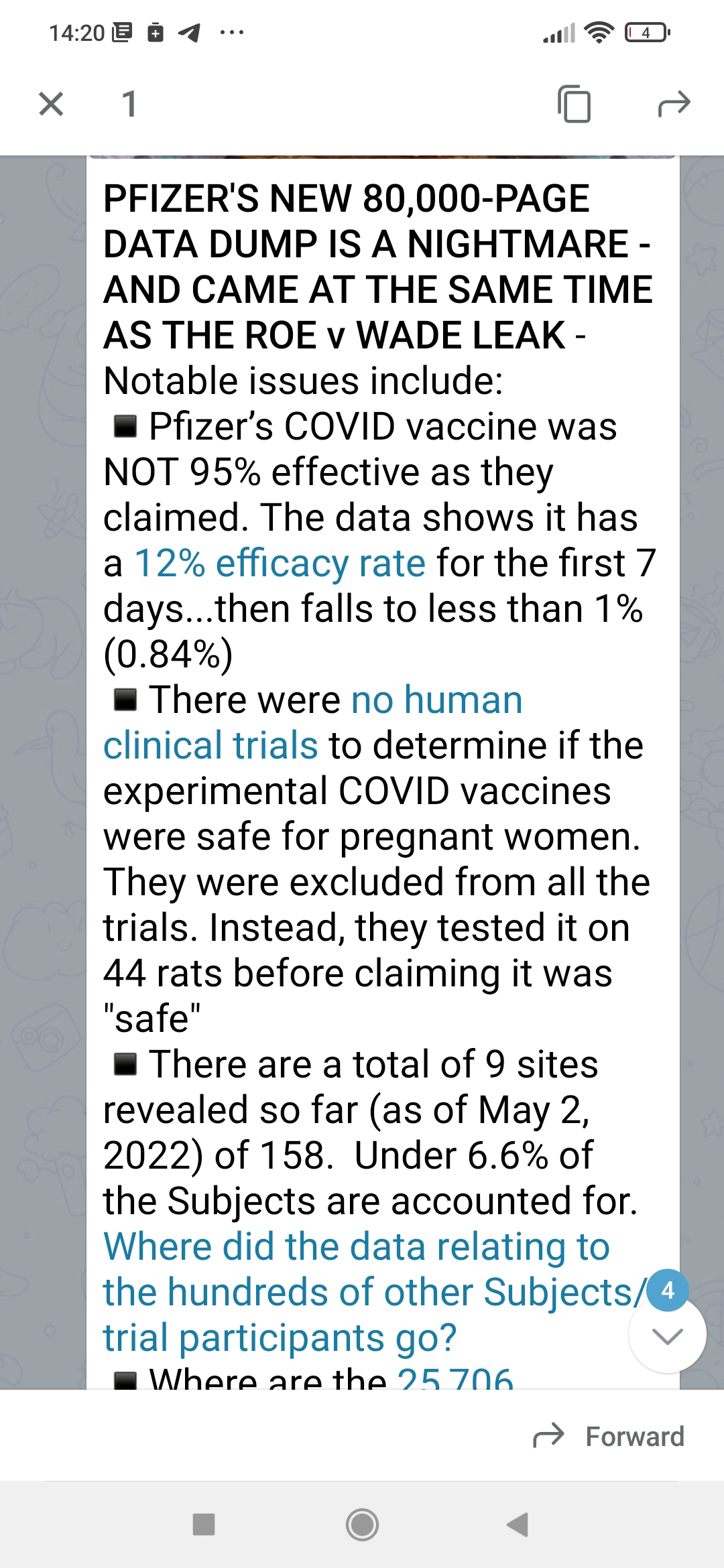 Guys and guysines, you know what to do, do ya? Mhm, just don't get sick.
laterz
oxox