Shit shit shit, fuk fuk fuk!
Yikes! And this is soooooo typical for the African mentality: Use everything until it breaks and falls apart. Don't spend any money on maintenance … and when the inevitable happens just throw your arms in the air, say "wasn't me" and wait for a wonder and more tax money thrown at you.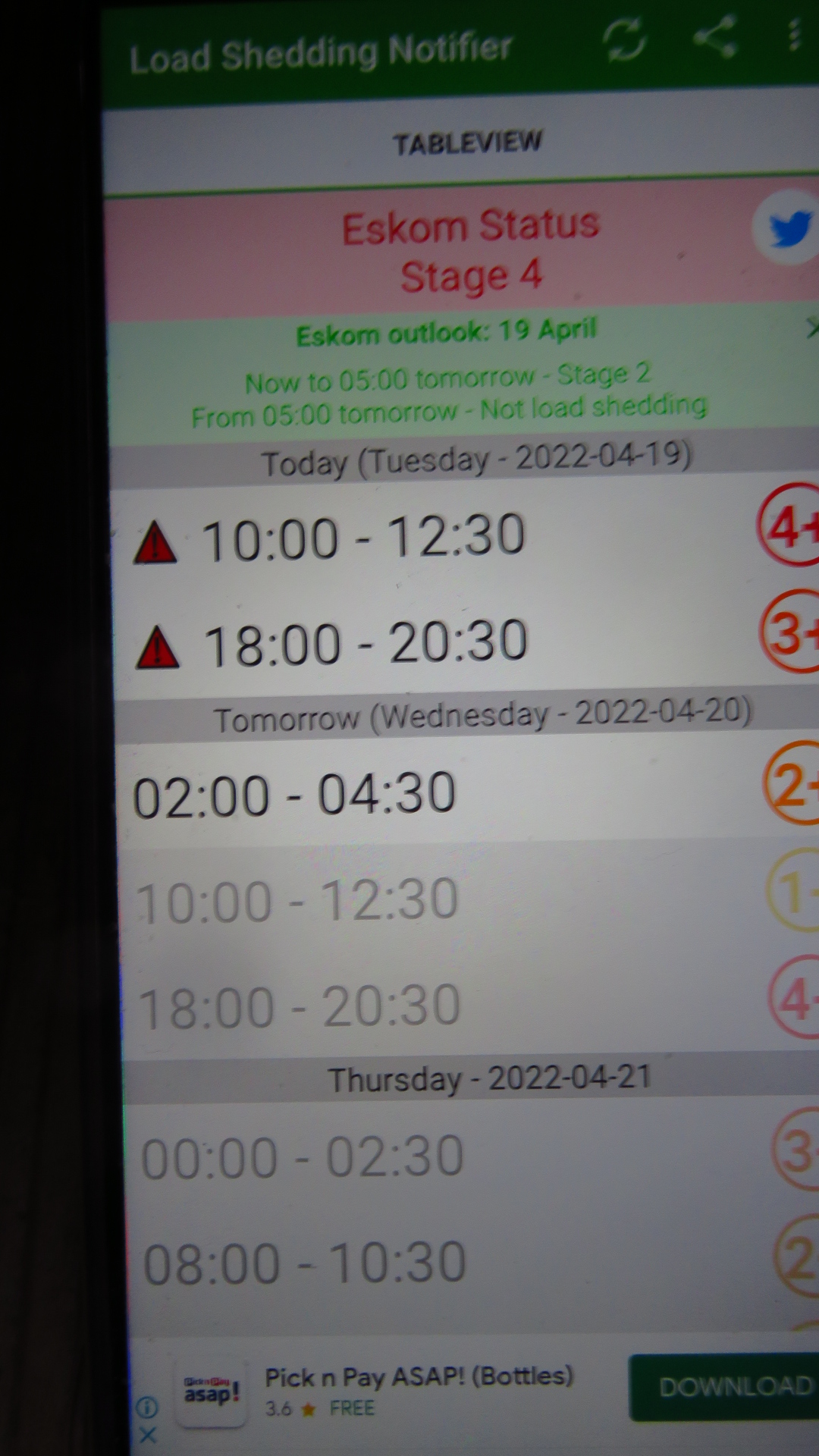 So, what now? Shall we order some solar panels for the roof and generate our own electricity? LOL, it's a bit late to start today I guess. Anyhoo, both our laptops are topped up, so we can at least watch movies while the power is out. 😉
Not funny. Not funny at all.
So, in less than an hour we'll lose electricity so don't expect too many posts today. I'll prolly drive a bit around with Oubaas and enjoy our lovely wild beaches.
Cya later