The last couple days were eerily quiet, the interwebz lively like a zombie wasteland. But when I opened my Thunderbird this morning … 22 fresh new emails waiting for me! That's almost back to normal everyday level. So I gather everybody's returned from their skiing holidays and ready to contribute to the world's biggest mass effort again. 😉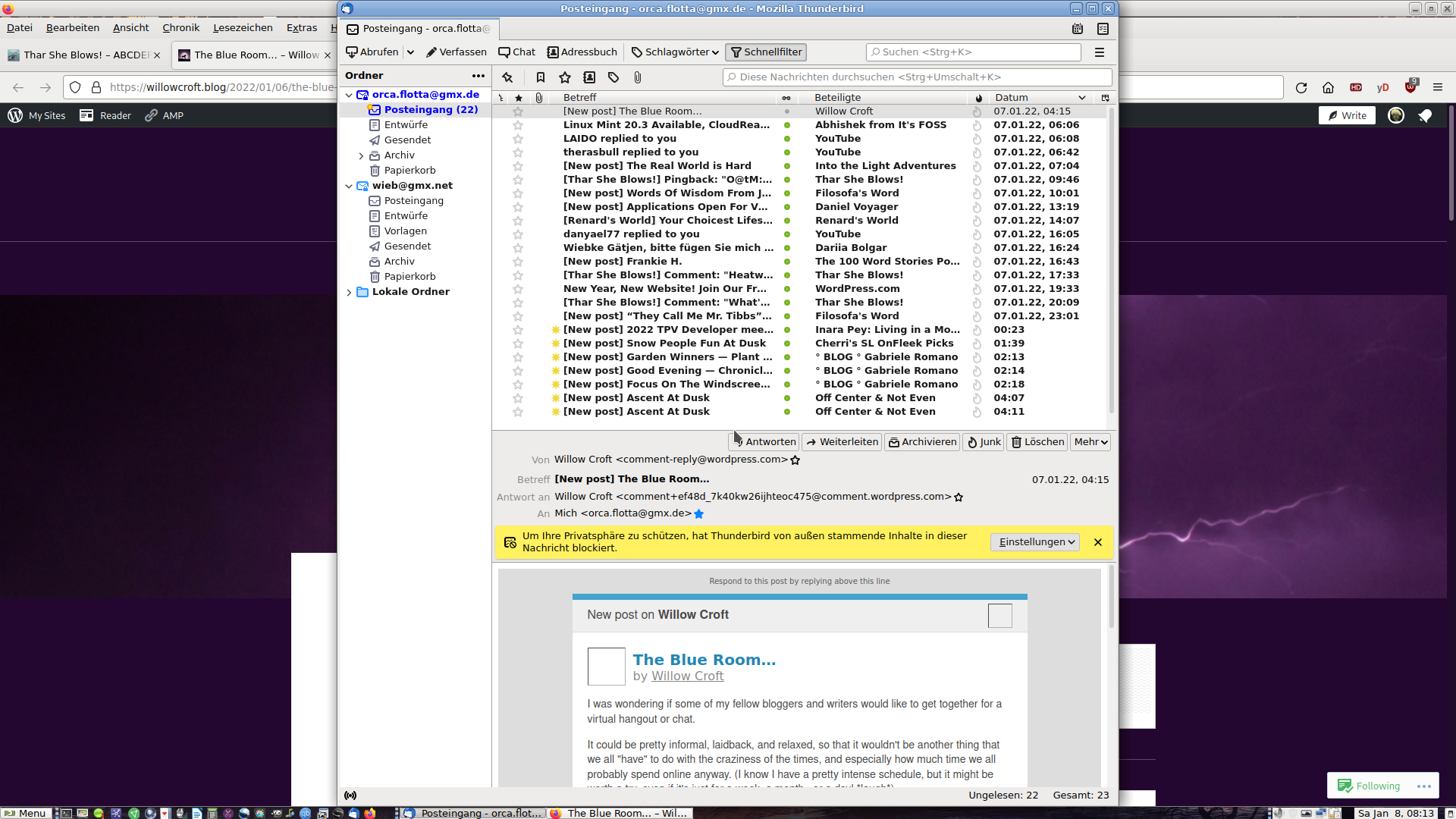 Now, as much as I love to receive all your post, you know Imma gonna open them all and respond when needed. So to get through those 22 mails will cost me at least one hour of my not-too-precious time, being grounded and all.
Anyhoo, I shouldn't goof about but get at it, don't I?
Laterz