Ohayo
Nothing spectacular today …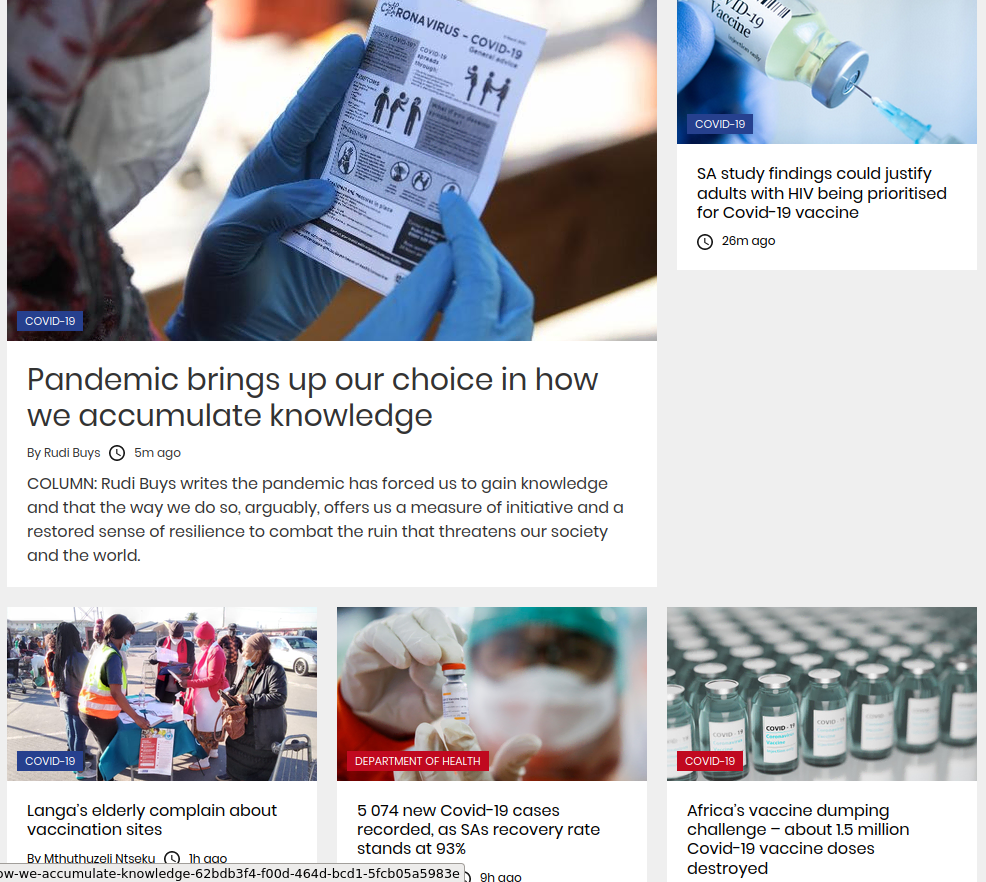 Some stupid opinion piece, some HIV+Covid shit nobody's interested in and an amount of new Covid-19 cases that looks like every other day, and a recovery rate that didn't change since day 1 of the lockdown. 93%. Not 92, not 94, but only 93%. Didn't change in the 2nd wave, doesn't seem to change now that we've entered the 3rd wave.
Question for the authorities: WTF? What does it all mean, why do you want us to stay at home, why are you crippling your economy for no good reason? Or is there a reason to be worried? In Germany hospitals are mostly empty, and patients's urgent operations are delayed while the hospitals are waiting for waves and waves of Covid-19 infected victims. Waiting in vain. Yes, no?
Fuk all that shite, I demand now some clear and concise statistics. That's all I want, really. You don't have to come down on me with the full force of the law and put a curfew on me. Once I know we have a dangerous pandemic going on, I know how to protect myself; doing so since over a year now, thankyouverymuch. My questions and my doubt is, why am I doing it? Does the govt even know what's going on or are we the hapless victims of the biggest sociological experiment ever? Global steering and behavioural change of a whole species of mammals?
Are they shitting us?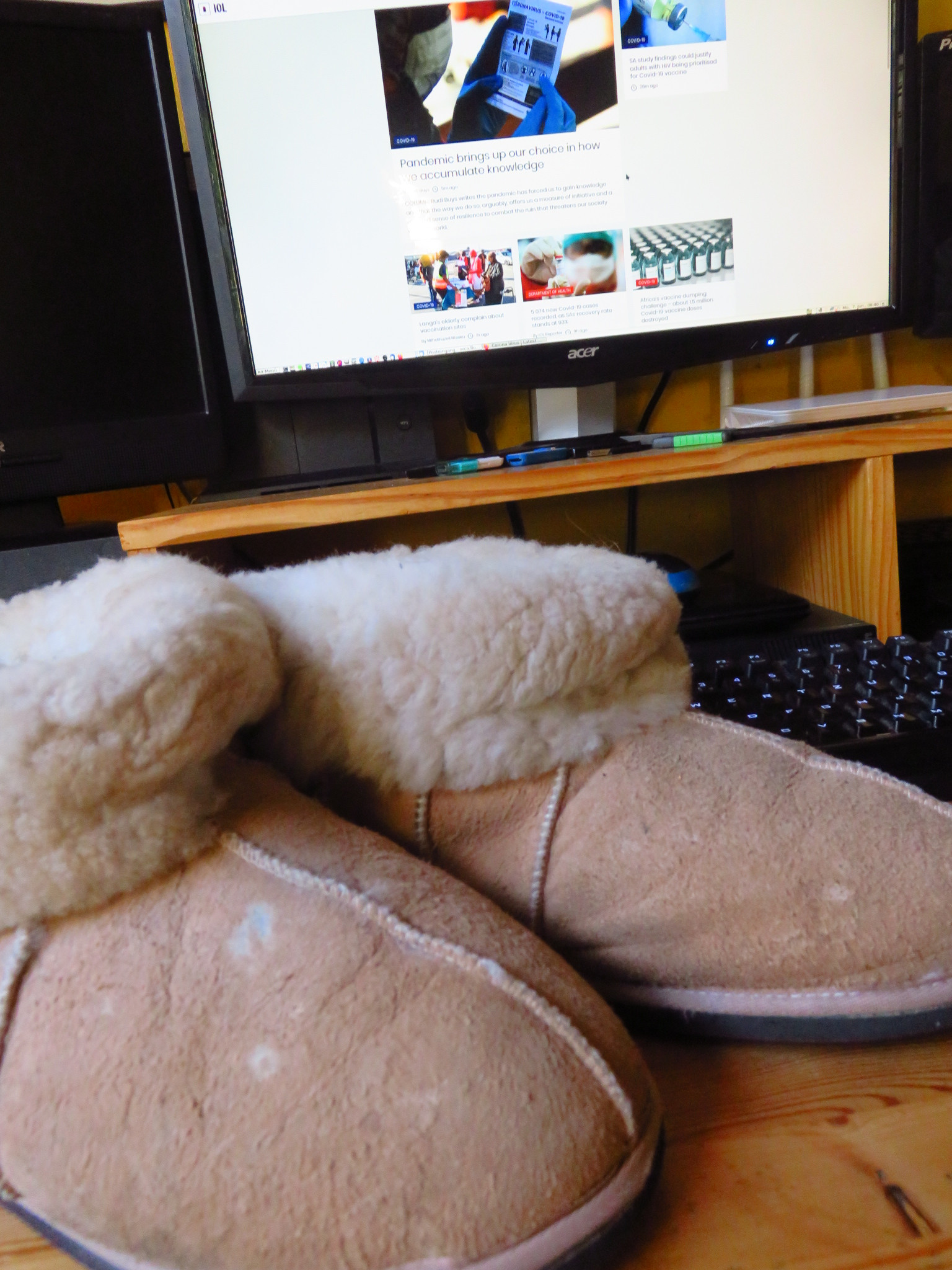 How Orca protects herself: Pair of sooo soft and toasty, furry lambskin slippers (coz is winter here at the Cape), IOL on the computer, blogging. Can't be much more save and secure than this, can it?
Guys, I'm this short (/me shows thumb and index finger) from giving up on wearing masks and staying home like a fukn hermit. I've got stuffz to do, gotta hustle and bustle gotta go to the beach (coz beaches rule), gotta build out my van. Gotta do all that stuff. And most important: Hubby and me must get to Germany before the end of the month, ffs.:o
I hope you guyz are good, or at least reasonably well.
Laterz
xoxo
PS: Since we love to do The Hustle and dream of better times …