Found this today in some or another TwitTwat: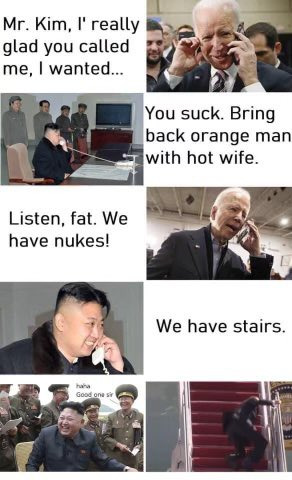 So, there's a light at the end of the tunnel. The USA do not only bring death, destruction, economic and ecologic catastrophes to the rest of the world. With their very weird choice of leadership material they also greatly contribute to our entertainment. 😉
They even made us associate with North Korea rather than with America. Perfectly done you idiots.