Oy! So we extra got a new energy minister. For what I don't know. What can he do? Shout at the Eskom managers? Stuff more money into that bankrupt electricity provider? Just so the managers can steal it for themselves? Leave everything as it is, unmaintained, rotten, out of order?
This is today's loadshedding schedule: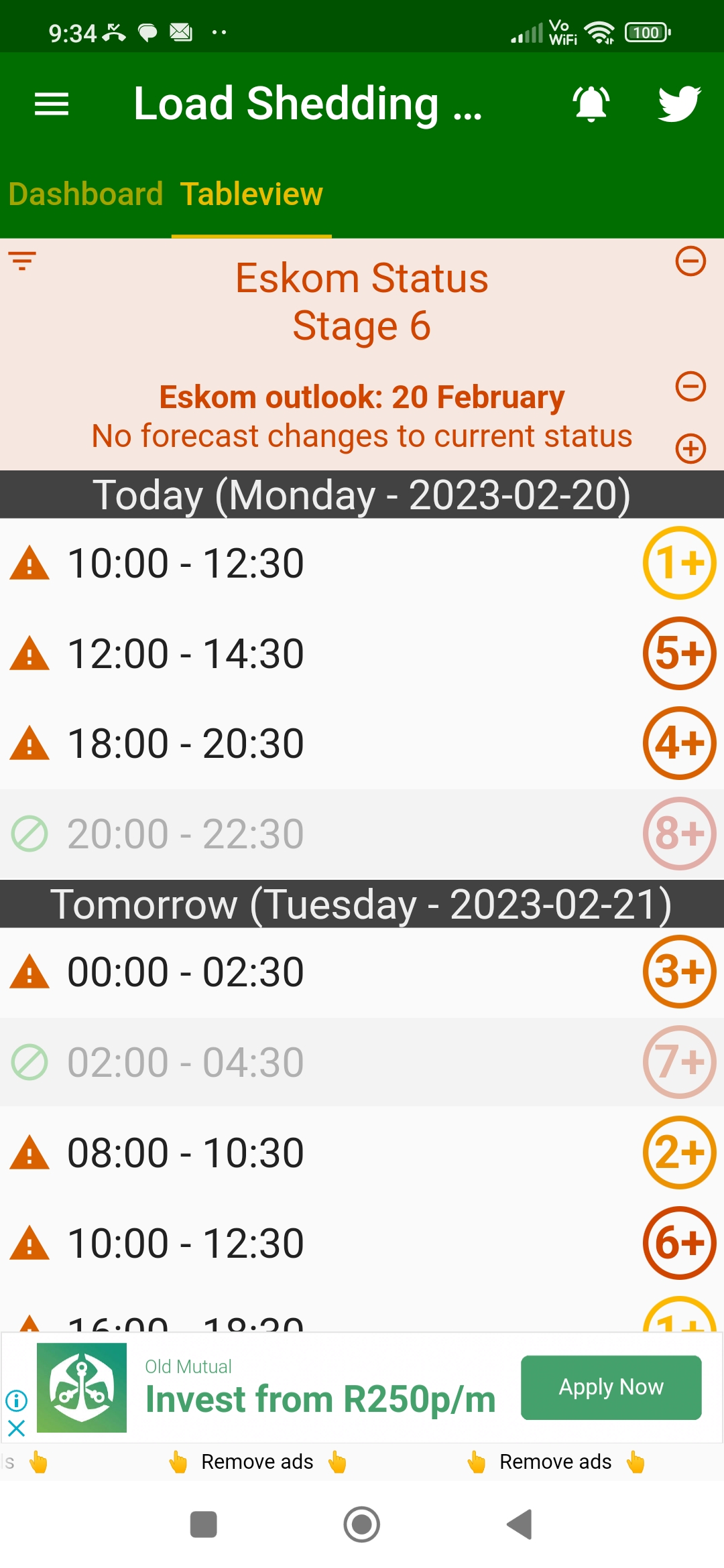 No good solution in sight. The most promising, even if a bit selfish and local-patriotic idea I've heard until now: Cape Town or Western Cape province divorce from state-owned Eskom and going their own way. We have the sole nuclear power plant of SA right here in town. That's more than enough power to electrify our fair city. 😉
But for now we gotta survive without any power. 😐
Some neighbours have already ordered solar setups, my computer repair lady did too. For us it's a bit on the expensive side and our little powerbank serves us well so far.