Just a quick n durty video I took yesterday down by the beach. Seems spring has started, just without the tourist hordes. So we can assume the very few kiters are all locals.
Pls excuse the shakyness. I wasn't dancing or stuff, just couldn't see shit on the small screen of the cheapo Canon digicam. And the infamous black spot? Yeah, obviously dirt in the lens mechanism that refuses to wash off. 😦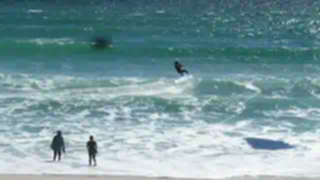 Oh, talking about bad cameras, you still undecided what to get your editrix for Xmas? What about this?