You got it already? Manjaro updated me just nownow and I must say I kinda liked the new colourschemes and tried it out immediately.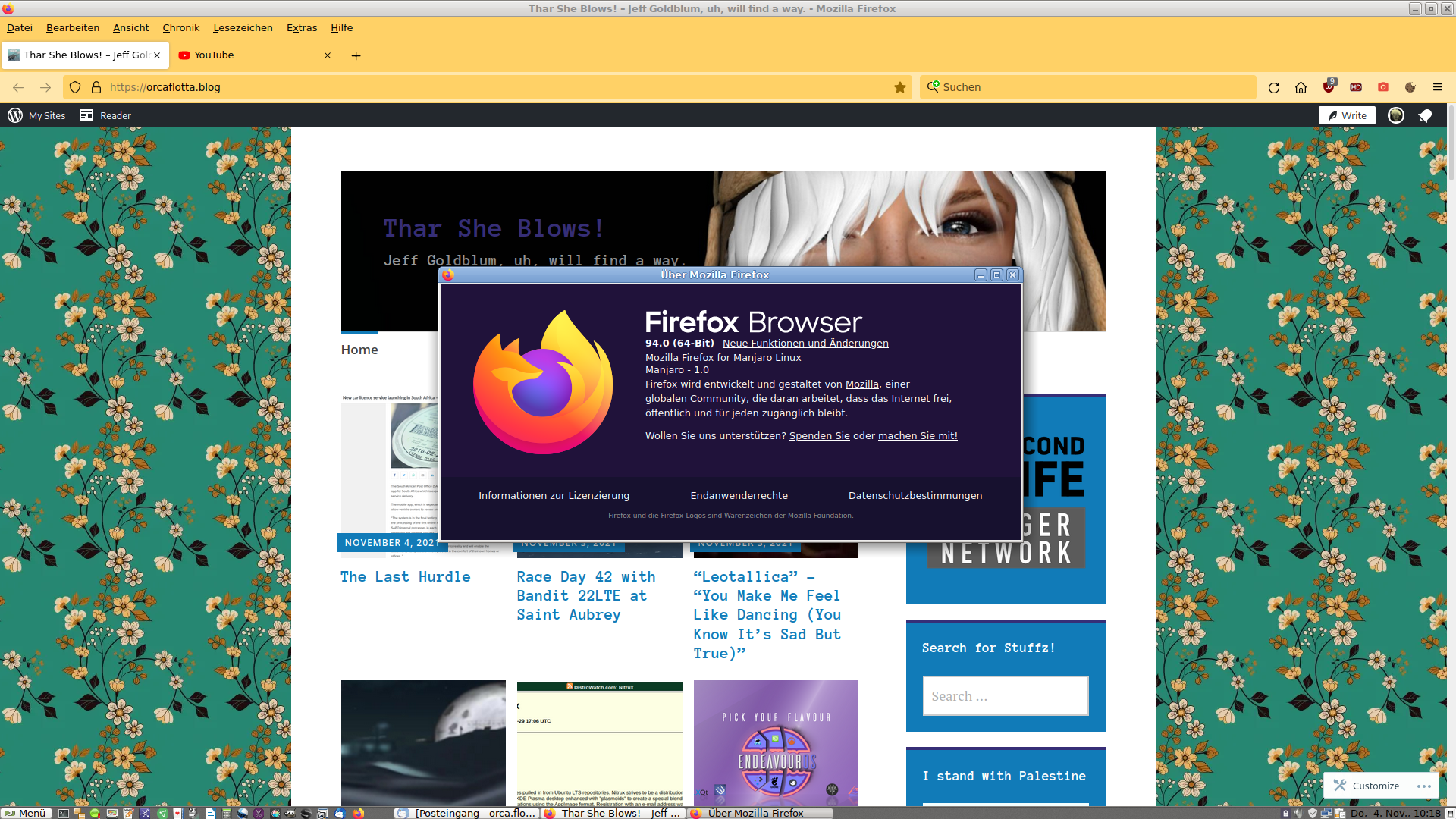 Well, that's all very nice n stuff but nothing we couldn't have done by ourselves or is it? Apart from that, as far as I know, they didn't change anything in the actual Firefuk browser. That's a good thing I guess, coz in the last couple years our fave browser just got worse step by step, version to version. But now I'm wondering since they didn't come up with anything spectacular on the surface, what kind of hellish meaniepooface dreck did they implement under the hood?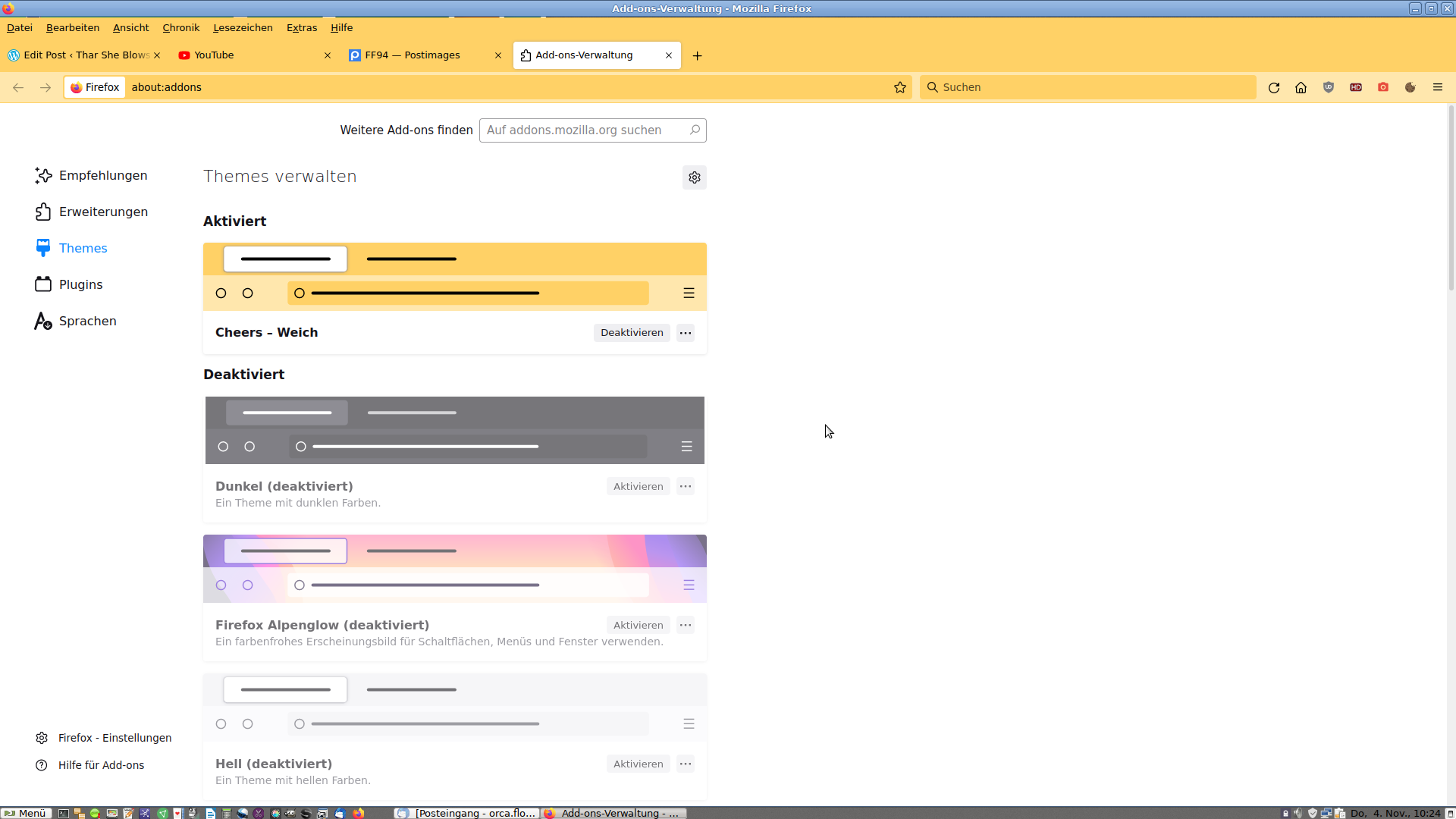 Let's ask the smart geeks on YouTube, shall we?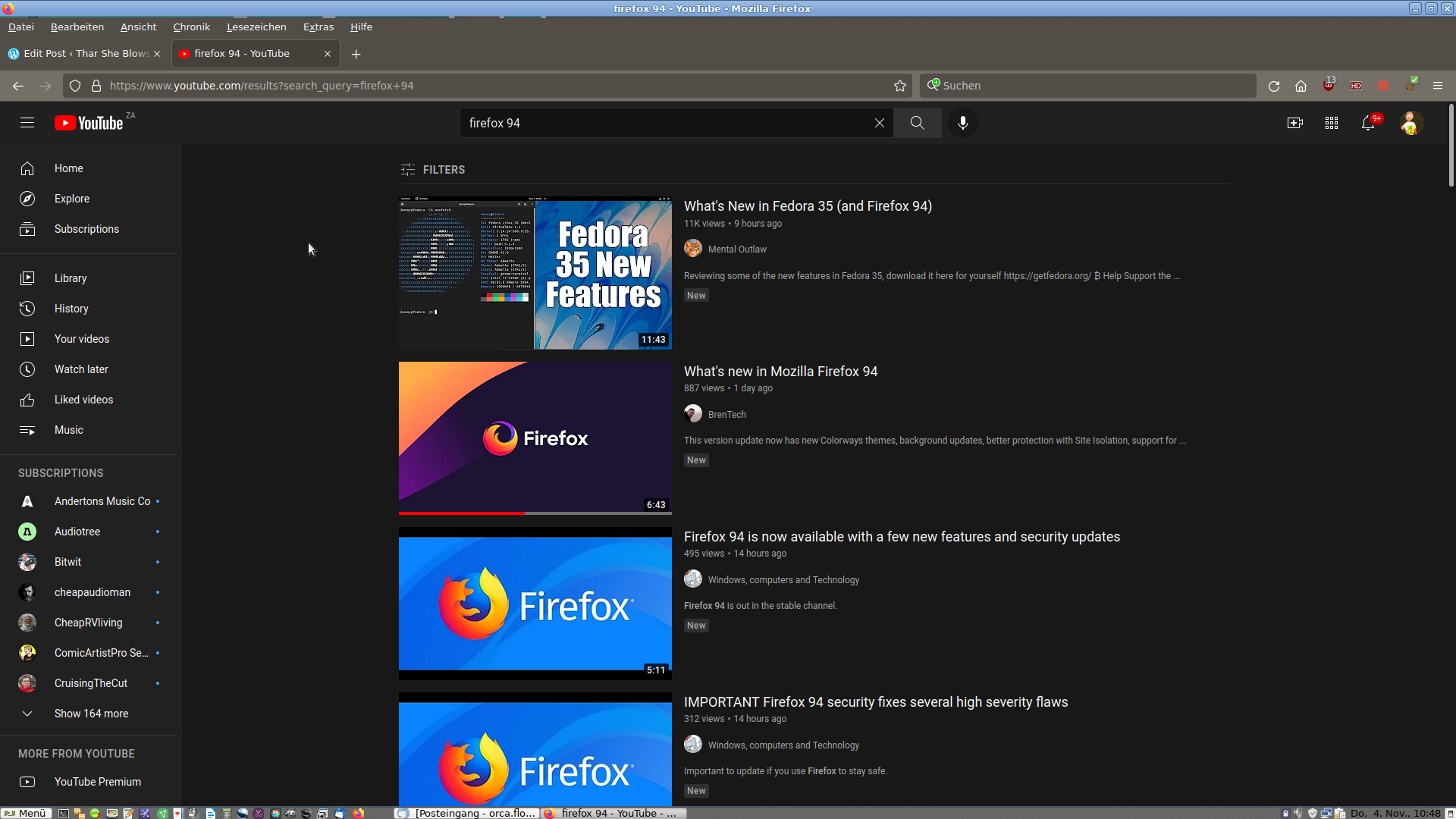 You noticed I switched back to a darker, less eye-cancer inducing dark theme now. Let's wait what will transpire about FF94 in the next couple days and then we'll talk again, ok?