Glass is in, time for a new series of progression reports. Mech just sent another snapshot: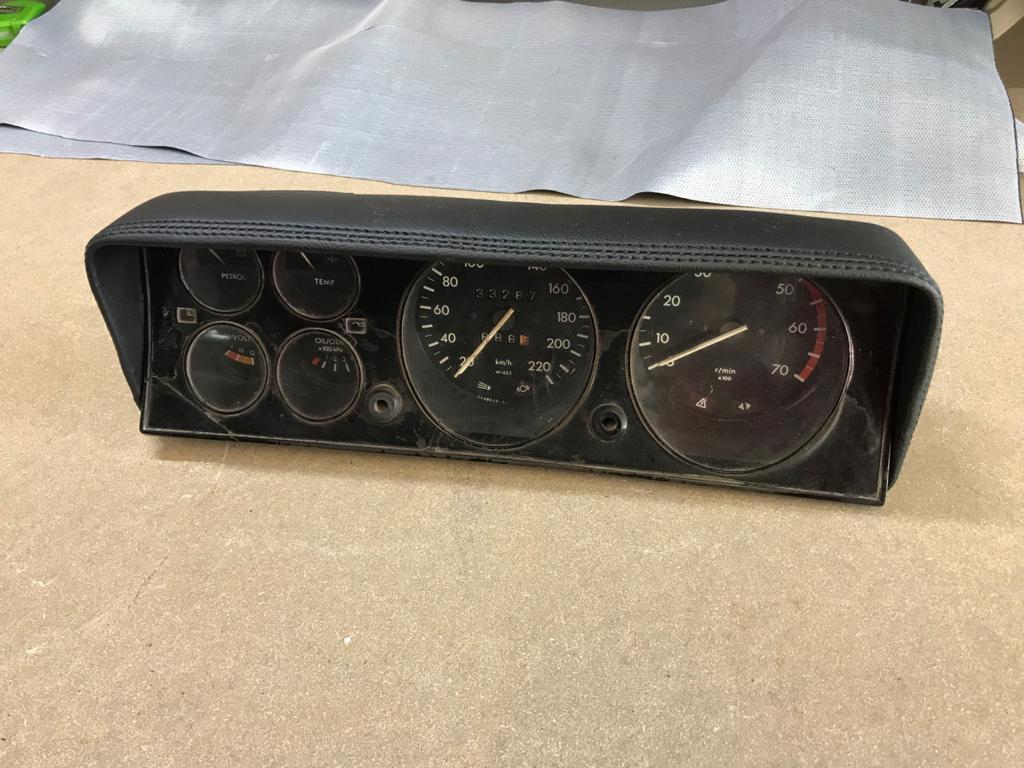 This instrument cluster is from a Ford Capri, I guess. Probably a high-specced/customized version. Leather bound doesn't look like factory; and speedometer goes up to 220 Km/h (137 mp/h) is in no way original Transit van issue. 😉
Can hardly wait to see it fitted into the dashboard.