Never ever shall you install Linux distros like these onto your hardware.
Looks like every other release notice, right?
But let's look a bit closer and we'll find out that …
Intention of a stable, multi-platform and multi-purpose operating system: That's 98% of Linux distros
100% free software: Not always a good thing. We need audio codecs and graphics drivers, don't we?
It's only a second Beta release. And the first one was released, like, 3 years ago! So when most of us hit our nineties, they maybe come out with the first Release Candidate? That's not helping to gain my trust.
All the rest sounds like geeky gibberish in my ears.
See how easy it is to navigate your way around the hundreds of Linux distros fighting for your attention? You don't need to bother with this one at all, I tell ya. One less problem child to stress about.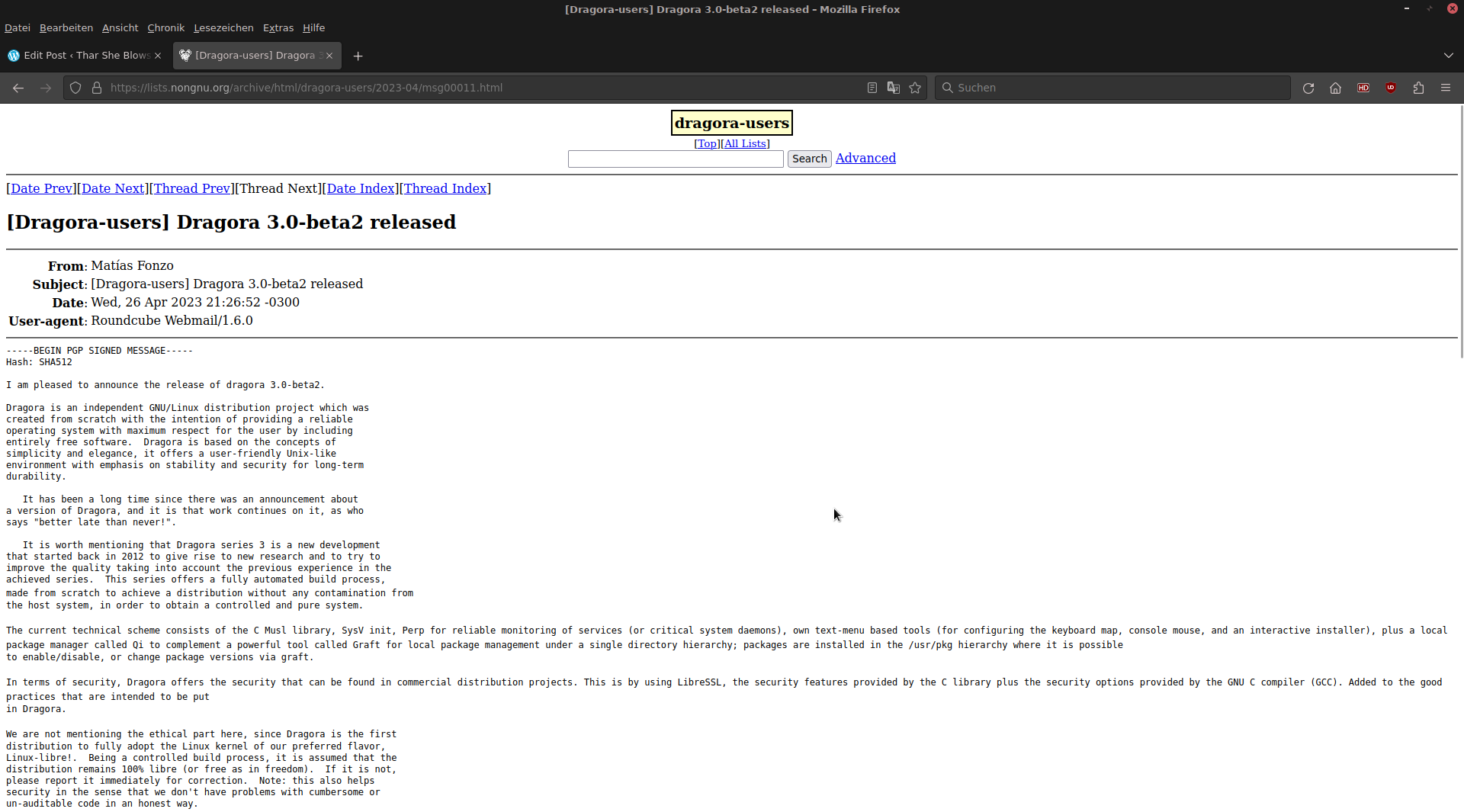 Even Debian has progressed from such unfriendly web presentations and came up with a friendly, usable, coherent website that puts people first. Dragora, on the other hand, doesn't even try to wet your taste buds.