… and why people from other countries don't want no part of it:
2023 04 05 The Rainbow Empire Is Alienating The Rest of The World
"Know what's going on!"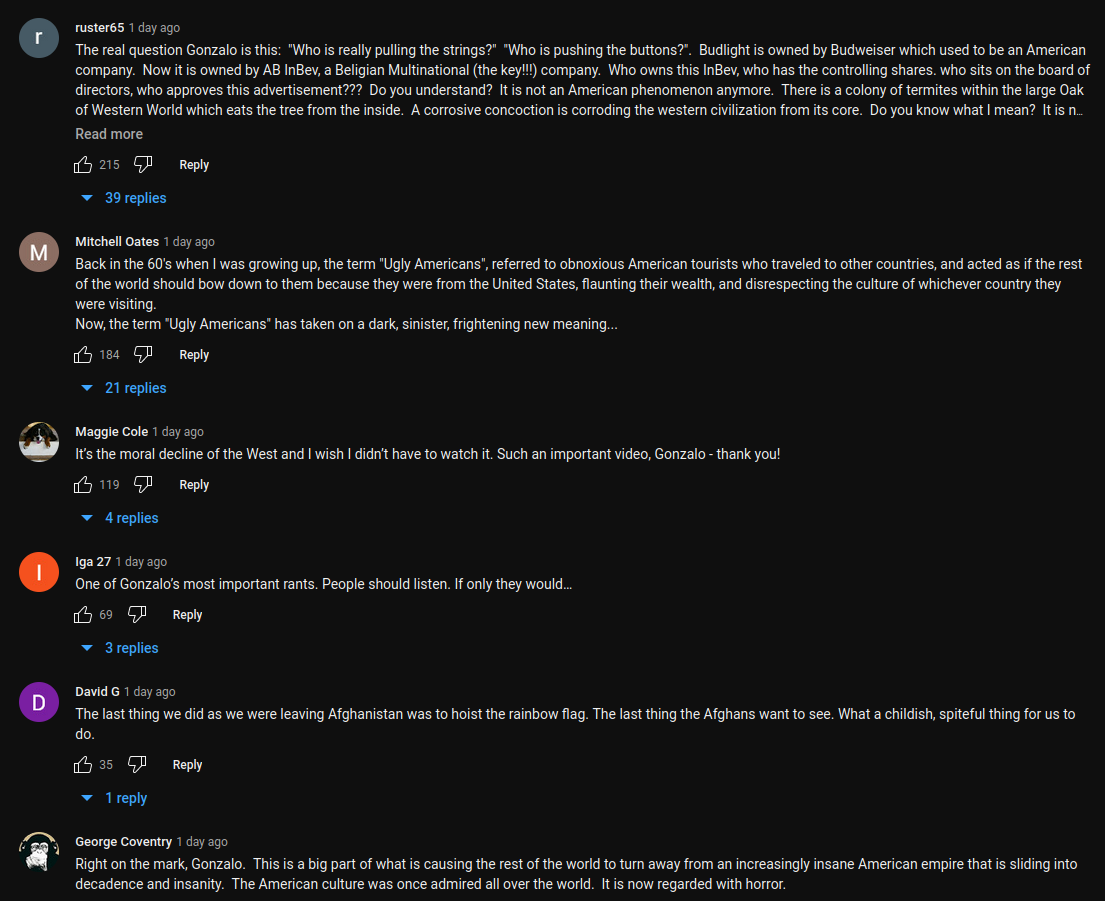 Wanna know what I think? No, of course not. Gonna tell ya anyway. Coz this is my blog, and I can. 😉
The whole LGBTQ+ whatever thing is just one small – if very loud and obnoxious – part of a whole array of more important, more impactful activities why we rest-of-worlders shy away from Amiland. There is the constant war mongering, the threats, the sanctions, the seemingly aimless funding of terrorism, the undermining of govts, the invasions, the … list goes on.
You catch my drift, ya?