Hubby just sent me this screenshot off his phone: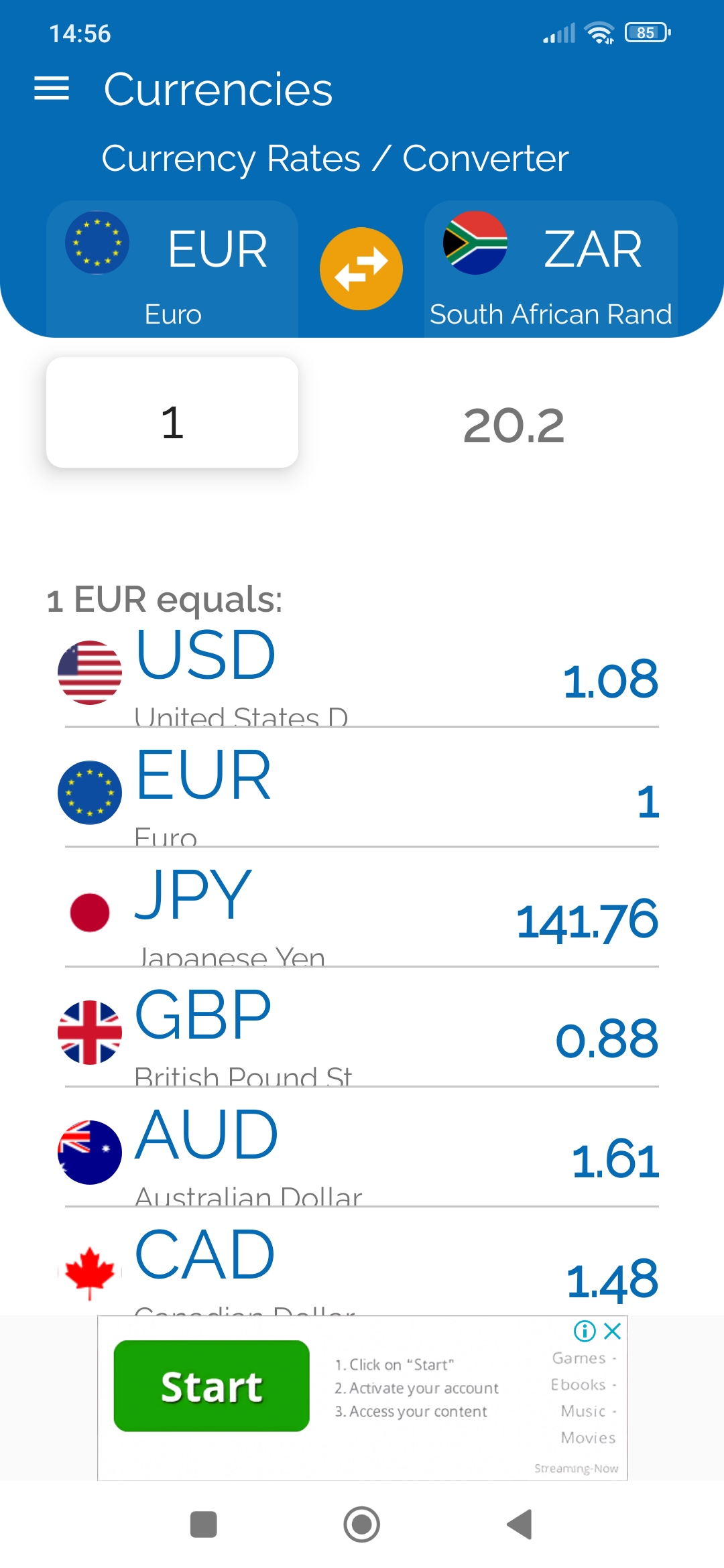 This is a first. At least for us it's the first time we noticed how the also troubled €uro climbed to a value of over 20 Rand!
Shall we be happy now? Yes and no methinks. On one hand the buying power we wield now is nice, otoh everything imported into South Africa will become pretty expensive now, and we foreigners must pay the high prices as well. Also for tomorrow some trade unions and parties have announced a nationwide general strike, which won't help the currency neither. Anyways, it looks to be a day of street fights, burning car tyres, many police, and probably the one or other death protestor. On president's orders even the army is on alert and will be patroling many of the known epi-centers of the unrest.
My mechanic won't even open his garage tomorrow and bring all vehicles inside for security. Stuntgirl me shall drive to the gym anyways … or at least give it a try. 😉