More SW Lofi to soothe your ears and minds:
This on I like much better than the last. It's kinda groovy and less ambience, almost like real music. And Star Wars Lofi is altogether the best product out of the House of the Mouse. And fuxxn free!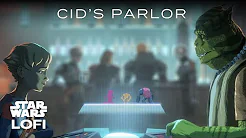 Talking about bad Star Wars products:
So far the Mandalorian sucks and ratings have plummeted.