Look, my desktop: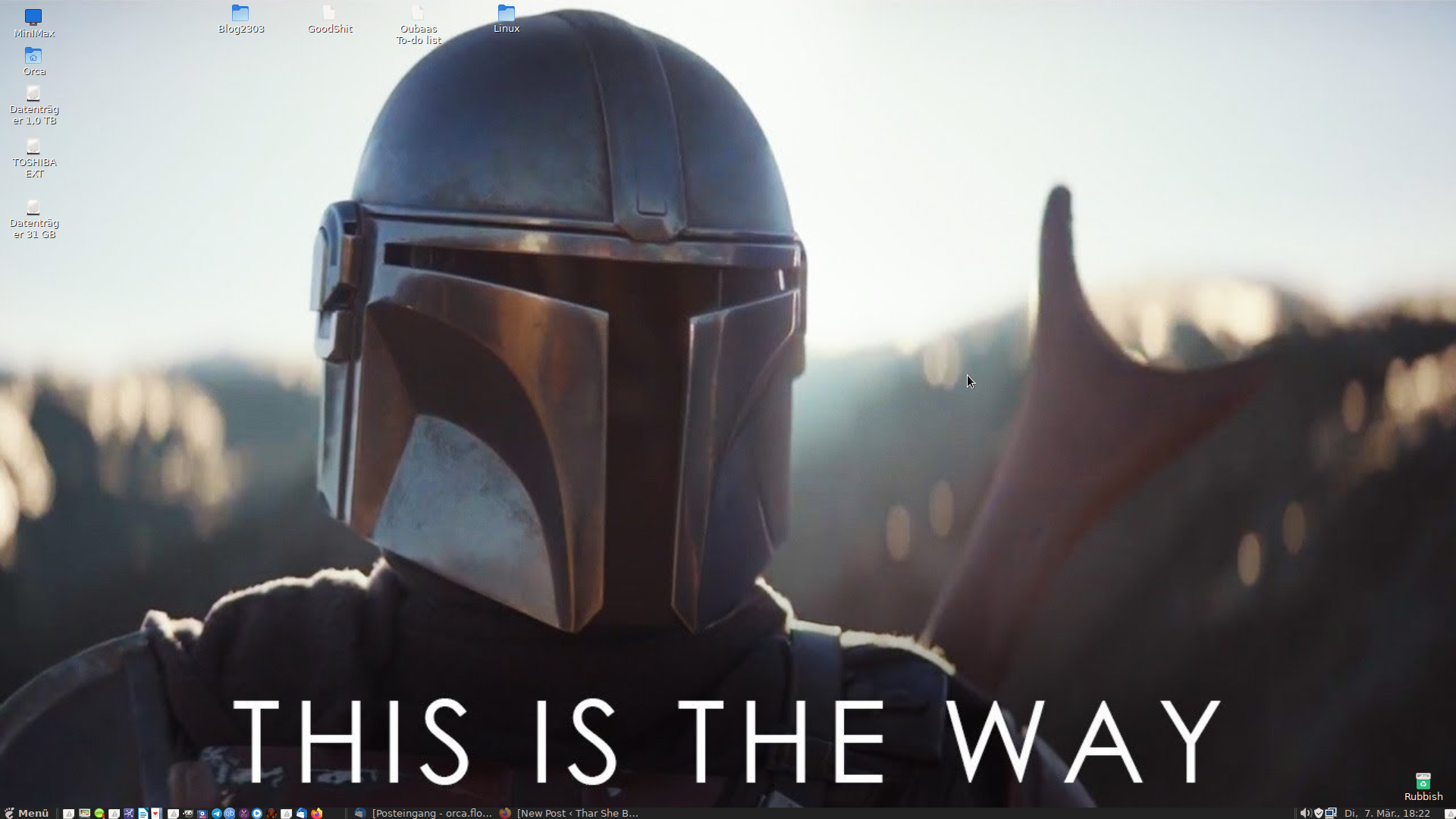 Mando season 3 has started! In order to celebrate this fact even lazy beech me has redecorated her desktop. I hope you did to. 😐 Or are you a Mandalorian no more?
I mean, ok, it's not the bestest of tv evarr but the best Disney's Star Wars live action has to offer us in a long while. After the half-baked Boba Fett, the Obi-Wan embarrassment and the too adult and slow Andor, this is classical Star Wars again. A Clint-Eastwood style western in Space. Quiet anti-hero meets – and shoots – a bunch of quirky characters while protecting a silly toddler.
Simple premise, perfect!