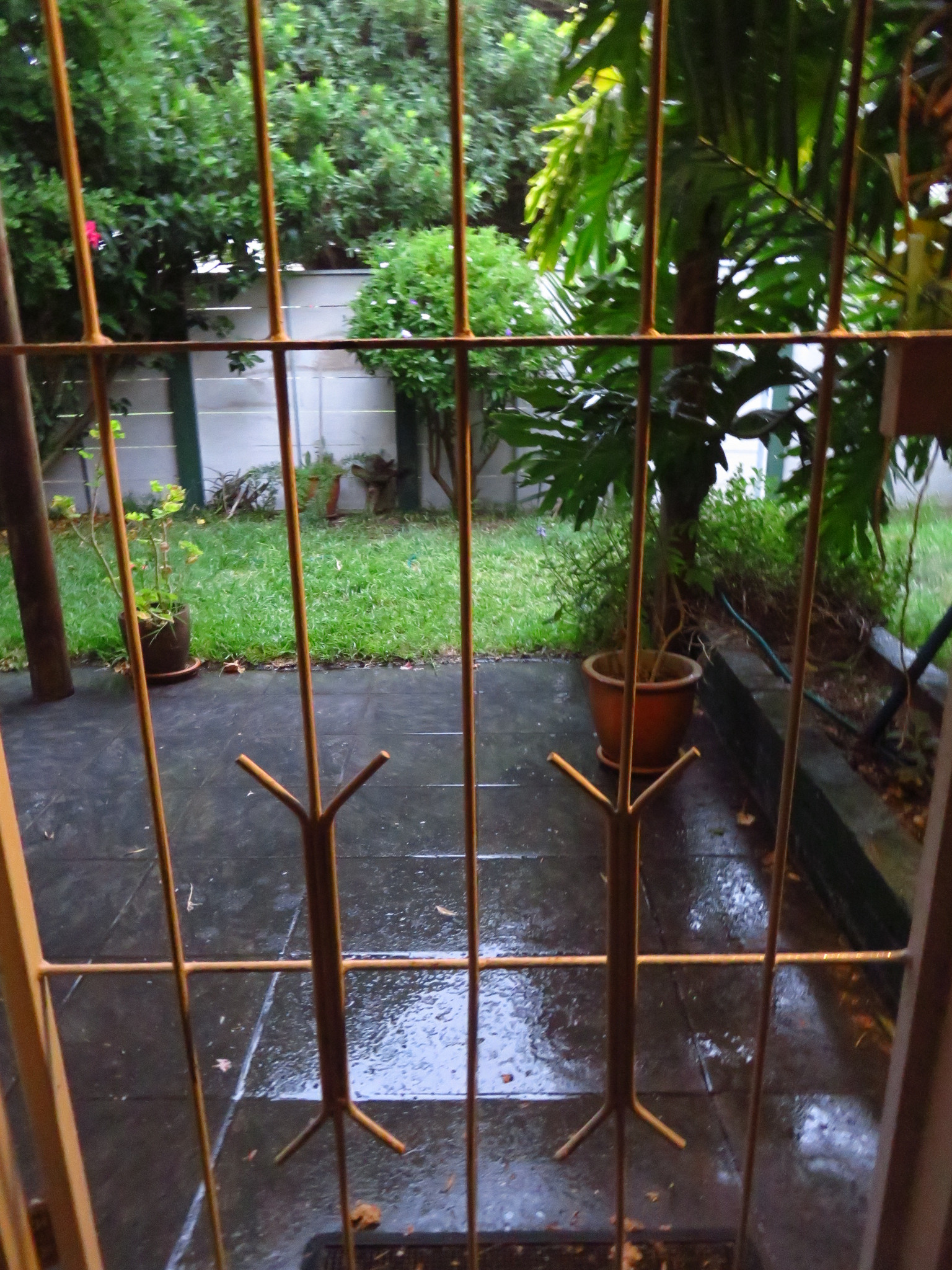 After some days of heavy windstorms – kiters', surfers' and surfkayakers' paradise – this morning Cape Town decided to join the rest of the country (which is flooded since weeks) and spoil us with terrestial rain showers.
This is cool on one hand since we don't need to worry about sprinkling our garden and our plants dying anymore, on the other hand it's bad since this means we're slowly, or rather rapidly being phased out of summer. 😦 And we love summer, do we not? I mean the sun was why we moved here; if we wanted rain we coulda stayed in northern Germany.
Fortunately it's Monday, my gym-free day, so we can stay inside, eat unhealthy food and get fat. 😮 Today's food items will mostly be meatballs with potato salad, noodle salad, and chocolate for dessert. Not a real sporty diet, is it?