Just 10 minutes ago, I just wanted to close the entrance door to get ready for the night, when suddenly …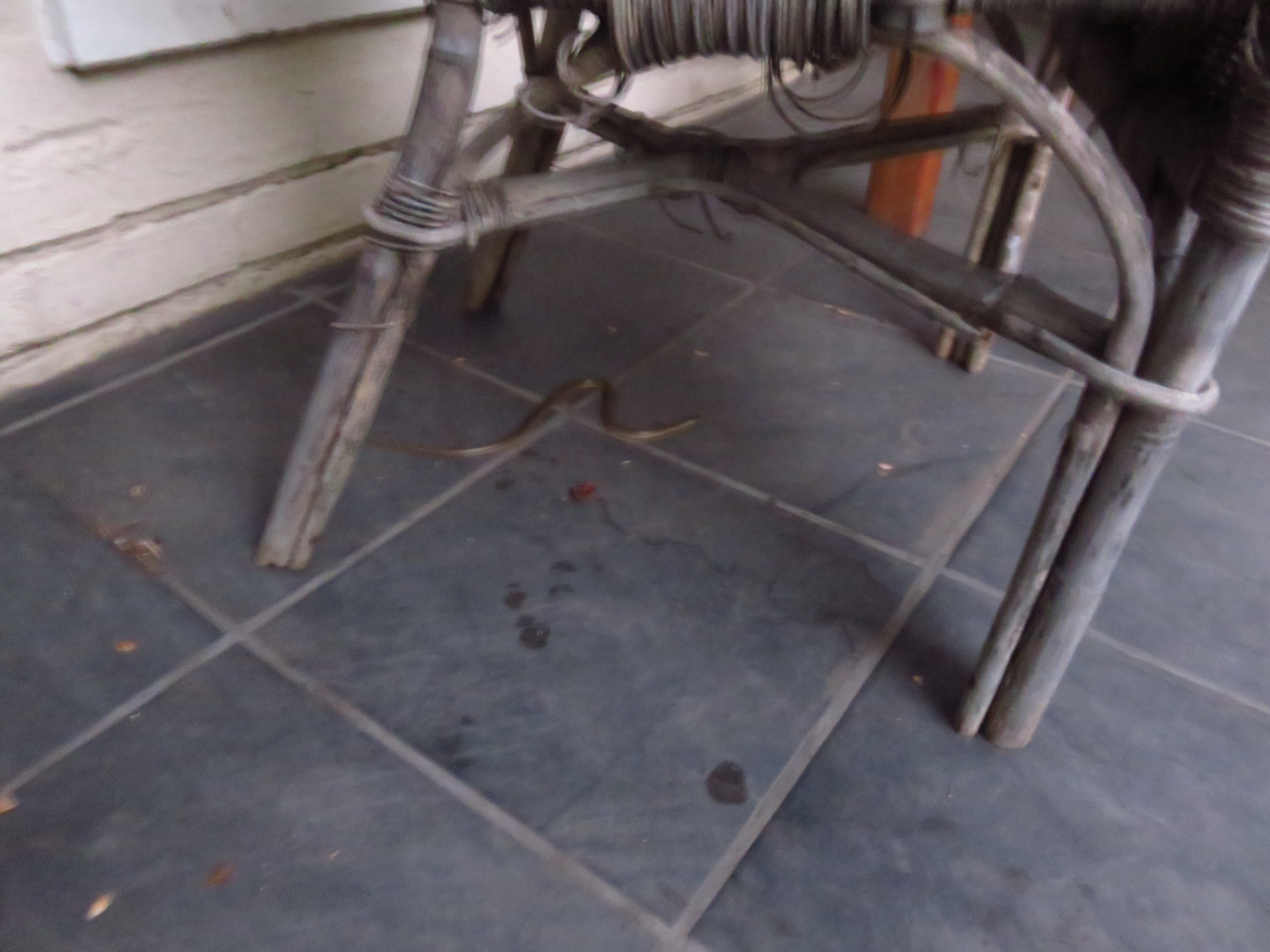 Not even 10 centimeters from my nekkid feet, this monstrous 30 cm long snek sidewinded away and hid under the rattan chair.
SHOCK! 😮
My poor little heart is still bumpin' like krayzee, I hope you can understand that. When I turned around to switch the lights on, snek pulled a vanishing number on me. 😐 Oy vey. I know she's somewhere in our garden, hopefully not inside the house … me still being barefoot n all. 😮
Lucy, you're a biology professor or sumfink, right? What kind of snek is this, dangerous or harmless, aggro or chill? I know she must be very young and most probably hungry. And although a generous, sharing person I feel I'm still much too young to end up as reptilian kibbles.
What a horror. 😦