Gonzalo Lira is a smart cookie. And not only that; as we've experienced in the last 11 months he's also a very good, easy to follow explainificator. Plus he's living in Karkov, in the midst of the action, was even kidnapped and detained by the Ukrainian secret service for a week or so. They didn't kill him since he's too famous in social media and his disappearance would've badly reflected on the SBU and its practices.
So if you're personally not too versed in all the things and the topic of Ukraine, NATO, Russia, USA, EU, global West and East, may I ask you to sacrifice 1 hour of your not so valuable time and wisen up on how this new sneaking WW3 came about?
I promise, you'll be a not only well-entertained but also a more knowlegdable, smarter citizen after you listened to Gonzalo's history lecture. As Gonzalo always says at the end of his videos: "Know what's going on!"
If you wonder why he's always alone in his videos, I guess his Ukrainian wife and kidz have fled to Russia for safety long ago while Gonzalo is house sitting and licking his wounds after he crashed his motorcycle last week. No involvement by SBU, CIA, so stop your conspiracy theories right there, comrades.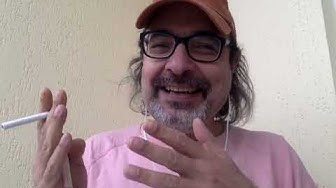 The phuk? I could watch the video but my embed shows me "Video not available". 😮
Just klik on this linkage if you may: https://www.youtube.com/watch?v=loVtI_7xRHw