Now it gets geeky. Or not so geeky for people who know what snapd is and what it does, much too geeky for your editrix tho. 😐
Lemme try to explain …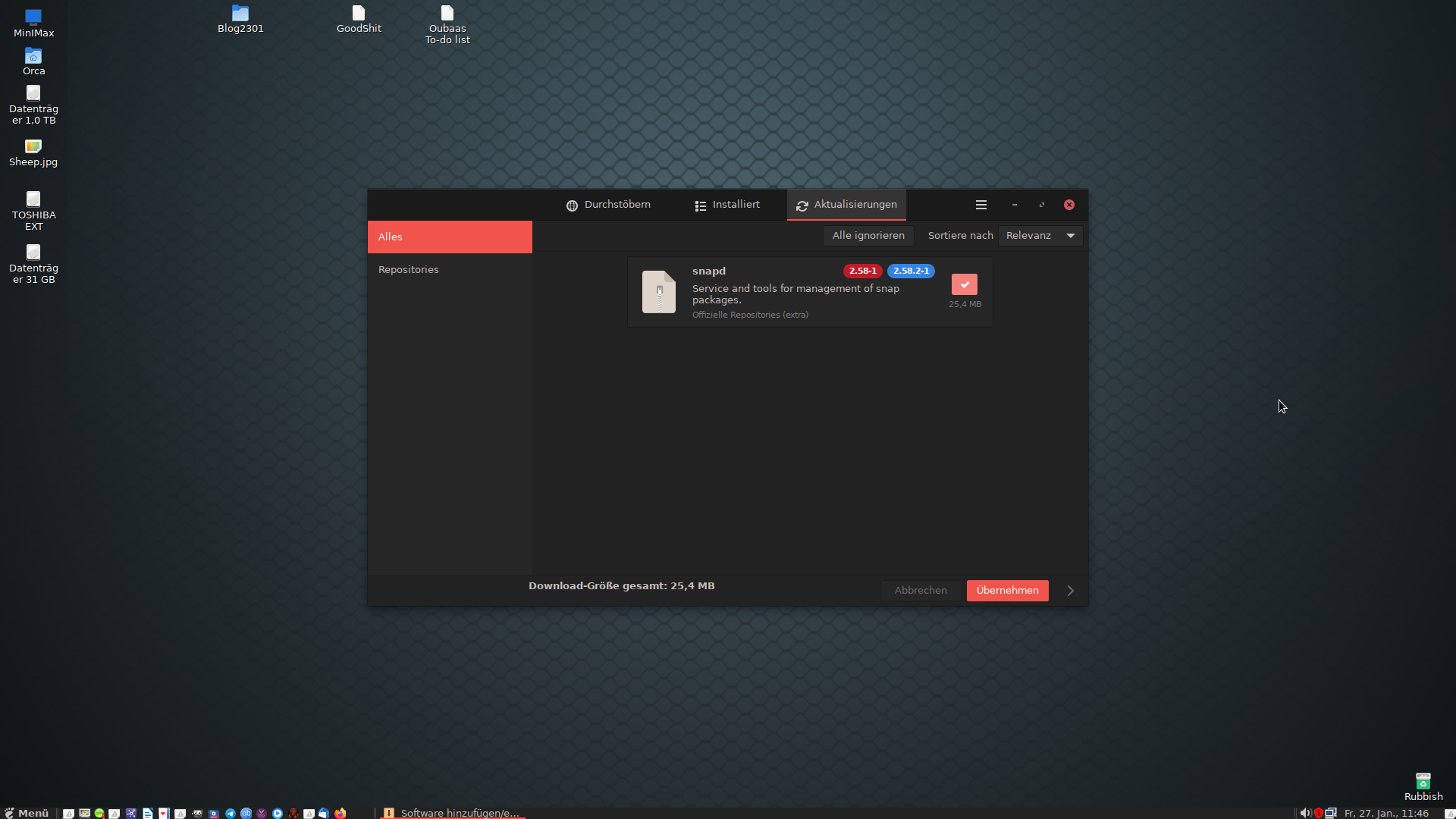 Yesterday I received a Manjaro update containing just one little file, the mentioned snapd 2.58.2-1. Now do I know just enough about snap files to know I won't need this shit, like, ever.
Snap packages are a weird form of packages to install programs on your computer. Thank you, but no thank you. As long as I don't exactly know what these files are doing to my hardware I don't need them I've decided. And please, don't even think about trying to explain this stuff to me, my brain would go bonkers and nothing else would happen.
Never! The! Less! Did I install the update! And I'll tell you why:
Obviously this one small file is important enough to send it out to users before the next originally scheduled update.
Eventhough it's useless for me – snapd won't hurt me either. Else the Manjo devs wouldn't have sent it out to the unsuspecting housewives of Linux.
I just trust in Manjaro and the Linux community as a whole. From Linus' Kernel group down to single application devs and distro maintainers these are all first rate humanoids and very trustworthy. So blindly installing all the updates coming thru to us end-users won't harm nobody. Don't forget Linux ain't Windows!