Yeah, they still love and care about me over at Manjaro headquarters. And extra special for me they packed a lovely curated package for the probably last system update before Xmas.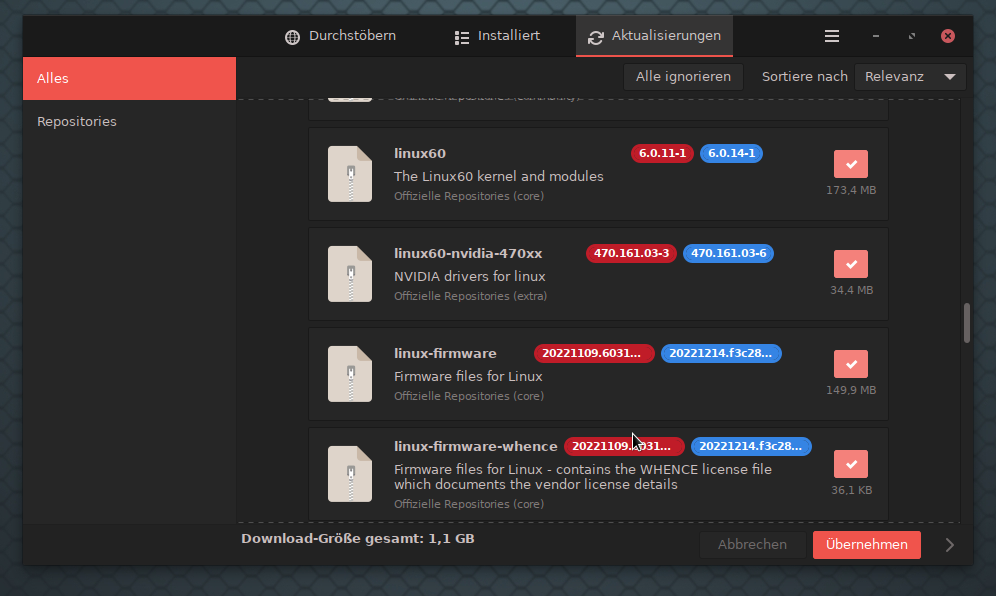 But wait, there is more! Apart from the geeky shit, like Kernel and libraries n stuff, we also got an updated Warpinator (hubby and me, we love that thing!), updates to Aisle Riot Solitaire (don't say Orca ain't a gamer grrl) and the inevitable Firefox (pfff :() update, and other more or less useful shite.
Thank you very much, Little Phil and other Manjo devs and retainers. Have a nice Xmas and a splendid New Year.
Dear Windowers, tell me, does Microsoft love you, too?