You've seen me getting the Manjaro update just 2 days ago, and now they already sent out a new packet with updated softwares and libraries: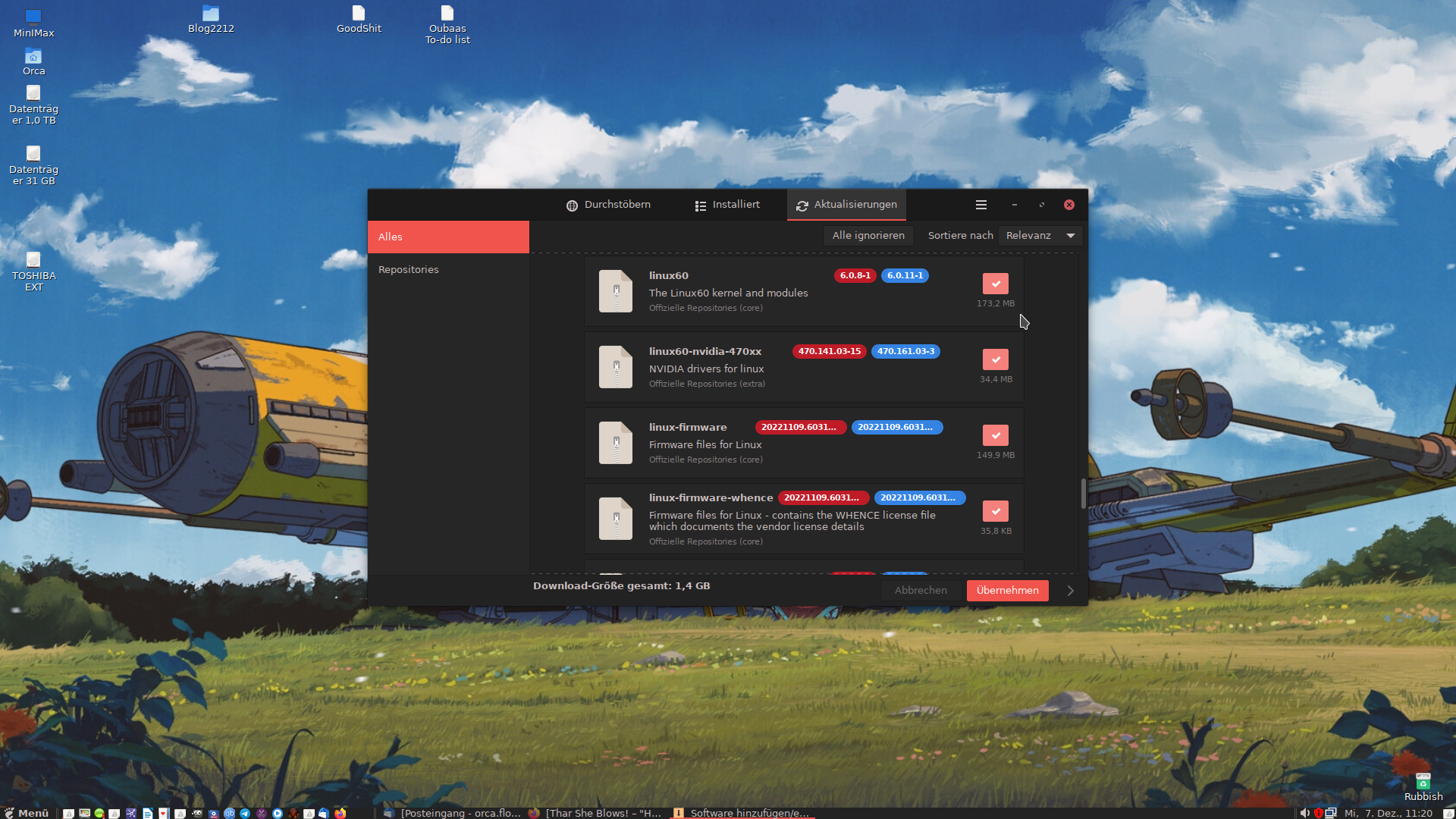 Just did the mandatory restart, checked, and kernel 6.0.11-1 is officially installed. So, as far as Manjaro is concerned I'm supi-dupi up to date. Only one kernel version, the really dangerous, highly experimental 6.1.0rc7-1 is more newerer than what I have now. But that one is too insecure, even for stuntgrrly me. 😮
If memory serves me well there is prolly another small update coming through by tomorrow or so. Dunno why but it always takes one to three days for the complete update with all last minute changes n stuff.
Altogether it's just a good feeling to know there's a bunch of geeks caring about the users. And not in the way Microsoft or Apple employees are caring about us but besterer, with real love and care. 🙂