… I had a nice piece of land in SL.
So today I went there and played around with the driveway that leads up to the Orca Garage.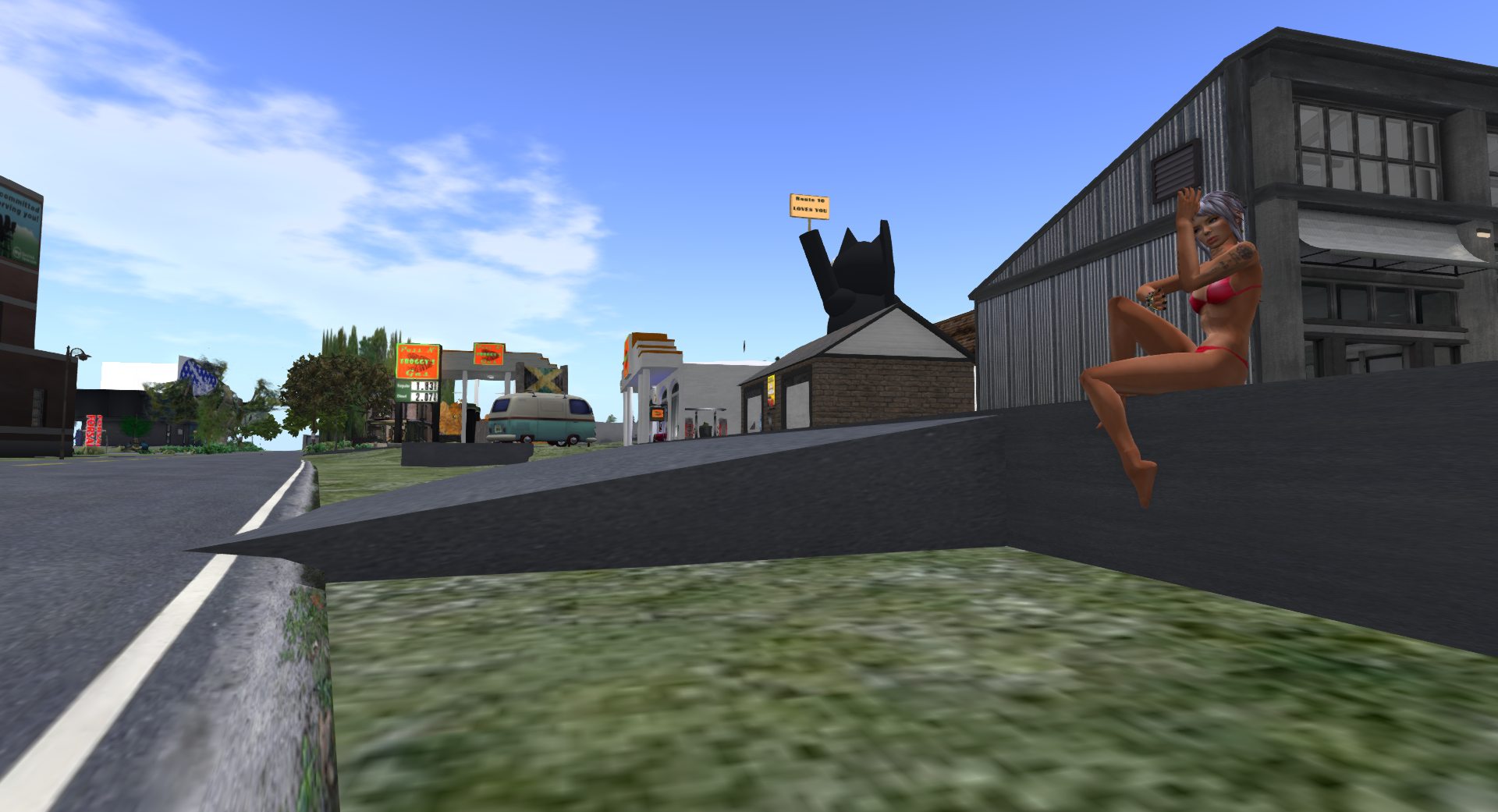 Maybe you know that I'm kinda OCD, which means this is not perfect. Not for me. Where 98.4% of all SL resis would say it's fine I see nothing but badly non-fitting prims. 😦 And this is after more than half-an-hour of moving and circling the driveway prim.
Oh, did you notice that my direct neighbour is a Froggy's Gas petrol station?
Aaaaaaaaand …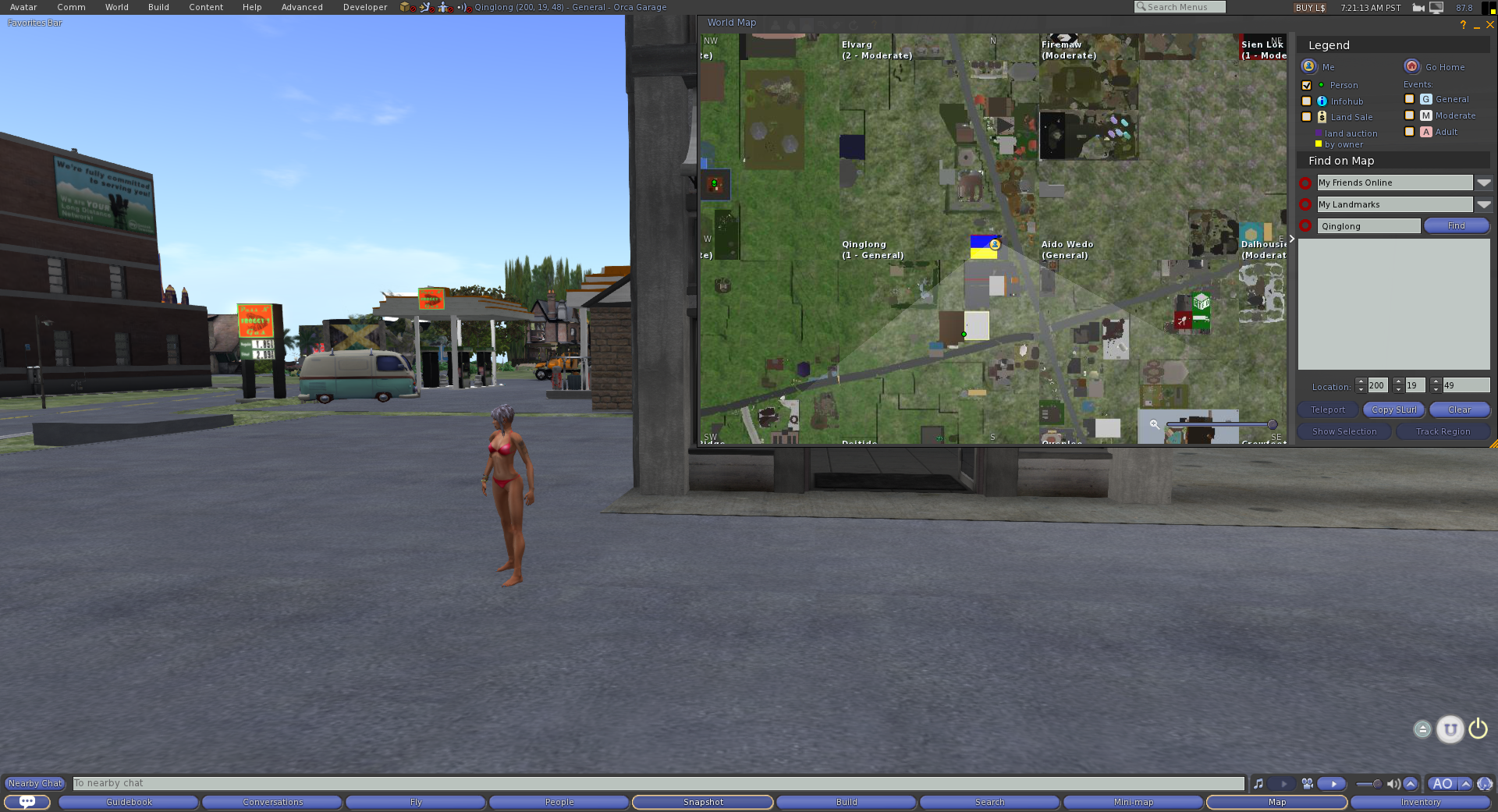 … some asshole fascist griefer rezzed a Ukro flag in the sky above my garage. 😮 Sorry, had to return it, revoke rez and object entry rights for Everyone. 😦 Too bad that people can't behave like reasonable adults.
The rest of you can rez your cars and bikes at Froggy's for the time being.
Now off to RL …