Scott Ritter is an undisputed expert (UN weapons inspector), so you better had listened.
"IM AUGE DES BRUDERS" MIT SCOTT RITTER: DEUTSCHE POLITIK AUF ZERSTÖRUNGSKURS
NO FEAR. Scott talks American English, not Deutsch. You can watch this without any danger of getting konfuzzlerizered.
And in the same affair: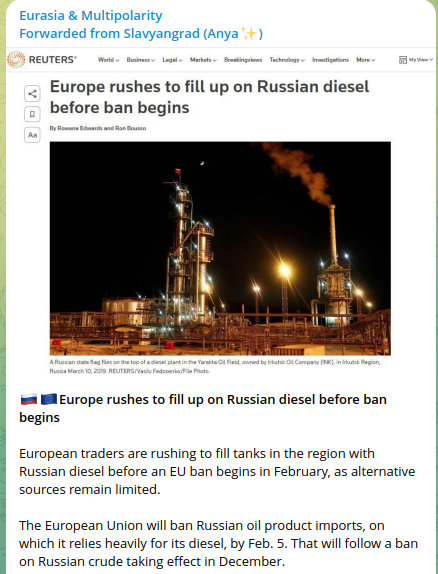 The Russians have already won! Time to get it, people! 😮 And here is the score, especially for German football fans: Russia vs Germany 4:0.