These power bishies are my fave Jap band. I admire them since many years, kinda like their blend of naíve childish anime melodies, mixed with hard rock sentiment and crazy timings that rather remind us of complex jazz stuff.
But don't you dare call their style Math Rock! 😐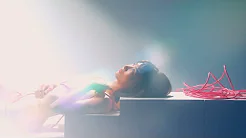 PS: Motifour got a new guitar?