These are the mostest cheapest fake drinkies evarr. Fake af "Sprite"-like lemon and lime shit for hubby, falsified "Schweppes" Dry Lemon for me. Fridge is spilling over so we keep many on the kitchen table.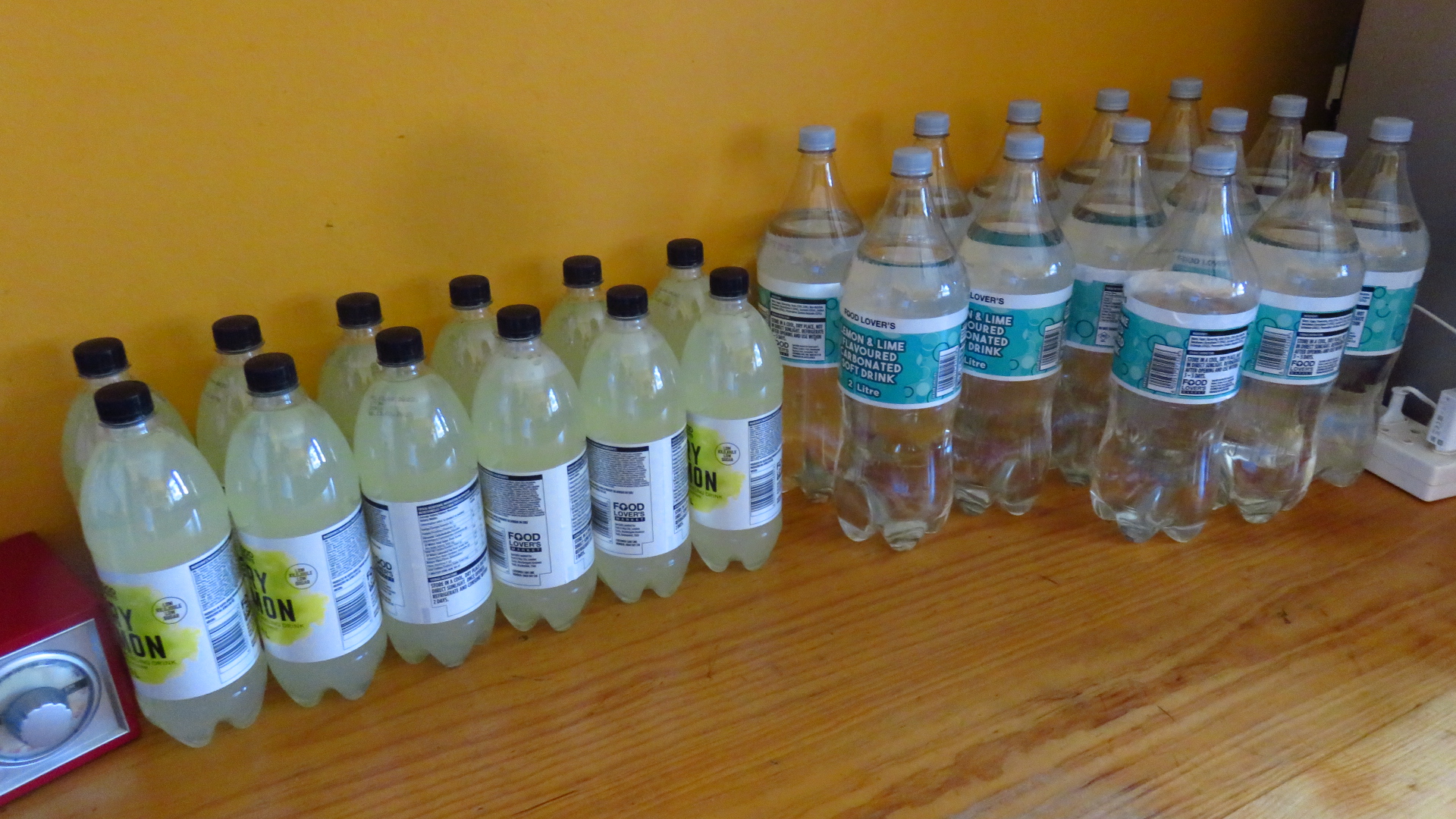 Why do we stockpile so many drinkies?
Coz Oubaas will go to therapy on Monday, for probably a couple weeks, and I'm shopping for foodies and drinkies during the last couple days. Lots of non-perishables, more coffee, medicines, the house is filling up.
And why does Ouby go to therapy?
You'll see. 😉