What a shitfest of intl news snippets, right? And today it's mostly reactions and consequences …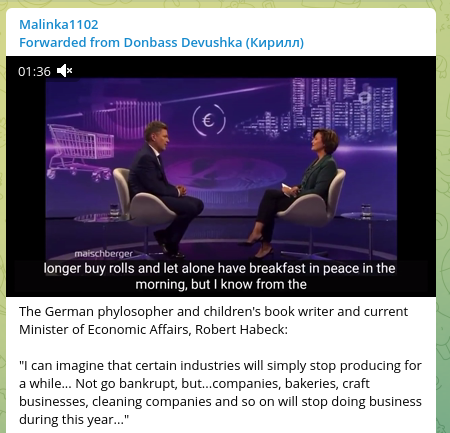 He can't be that stupid. He's just lying. Simples.
And the story about tone-deaf dystopian games in British breakfast TV?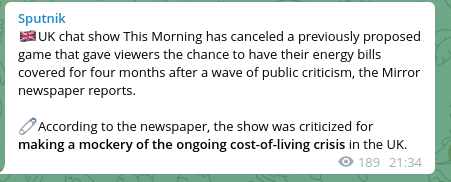 And the neverending story about he European economy is killing itself … or better said is being killed by our great wise and super duper democratic leaders:
Hubby tells me steel was already a ruinous bizniz back in 1979, when he was an apprentice at a steel products wholesaler. Just kept alive by EU pricefixing and sanctions n stuff. And now they kill it just willy nilly. Take that Putin! We won't need any steel tubes for gas pipelines, neither sheet metal to build container ships. We don't need them since we'll soon have nothing to sell anymore anyway. Haha, we win!