Okay, Windows is certifiably the worstest of the available computer operating systems (MacOS, BSD, GNU/Linux, Chrome OS) but the way this guy describes Windows' fuckup isn't really possible, or is it? No, I guess he geeked out and abused his poor Windows for shit it was never made for.
Still a hopefully interesting video for you ladies who are on the fence …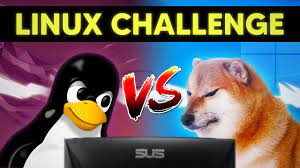 Hmmm, again his probs with Linux seem to be home made, as he is obviously a gamer boy, playing with his Linux setup and really trying his best to break it. 😐 What do you say, ladies?