I could get this Yuma 4×4 as a freebie from the Drivers of SL group. Guess it's sposed to be the new Ford Bronco, no?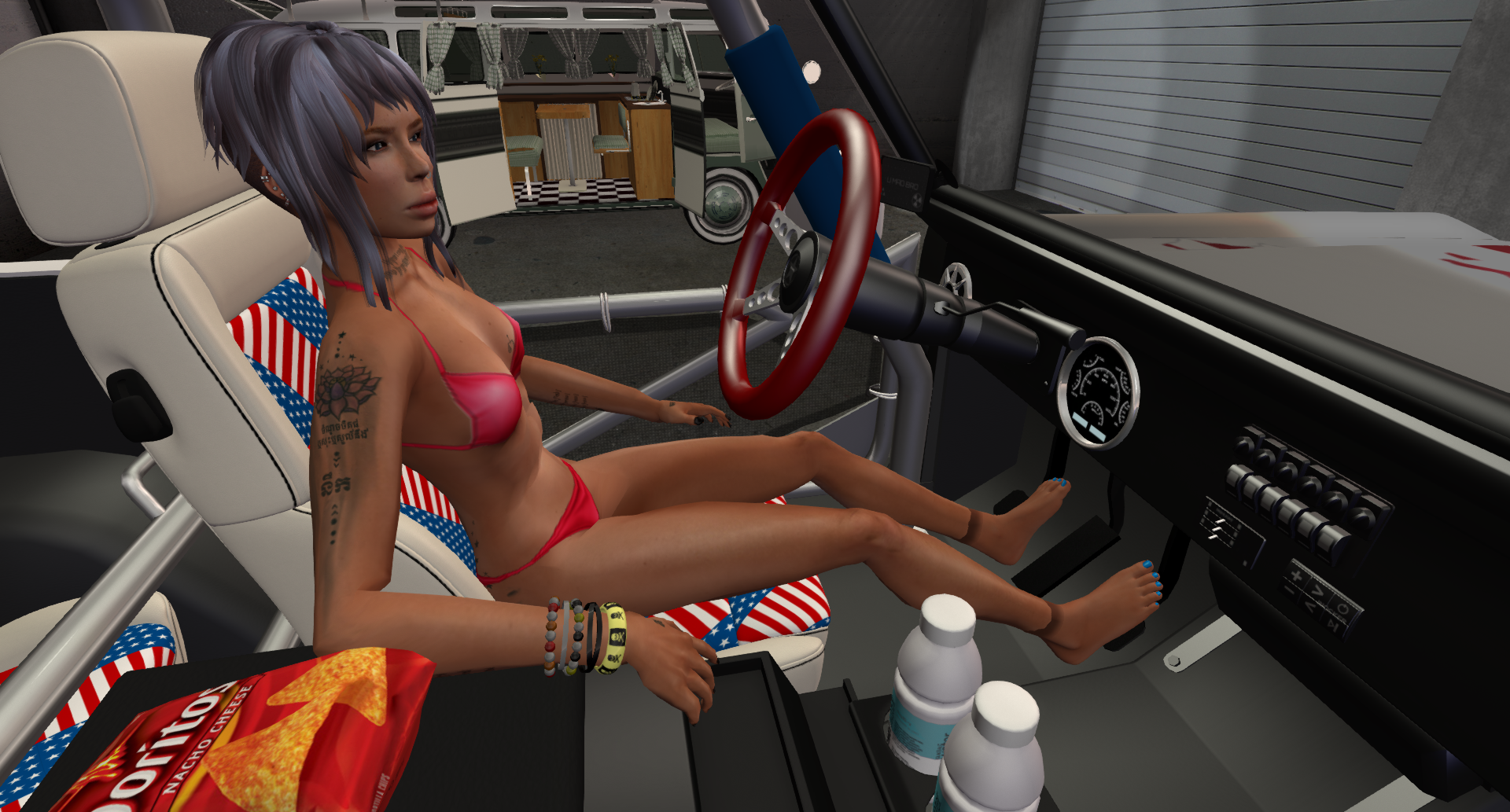 This is a special 4thofJuly freebie and today is the last day to get it! So log inworld, become a member of the group Drivers of SL and then TP to the main store of Cindy Henusaki and get yours.
Of course, because of the occasion, we gotta live with the very American paint scheme but otoh I found a bag of Doritos and two bottles of healthy iso drinkies on then center console. Perfect nourishment on the way to the gym, no?
Oh btw, none of you assholes has bought my parcel yet. 😦 I can assure you there is nothing wrong with the land. Best premium location on the old mainland and all that! Buy it now or lose it forever. ^.^