Roadside 1.536 m² in Athabasca on the oldold contionent of Sansara.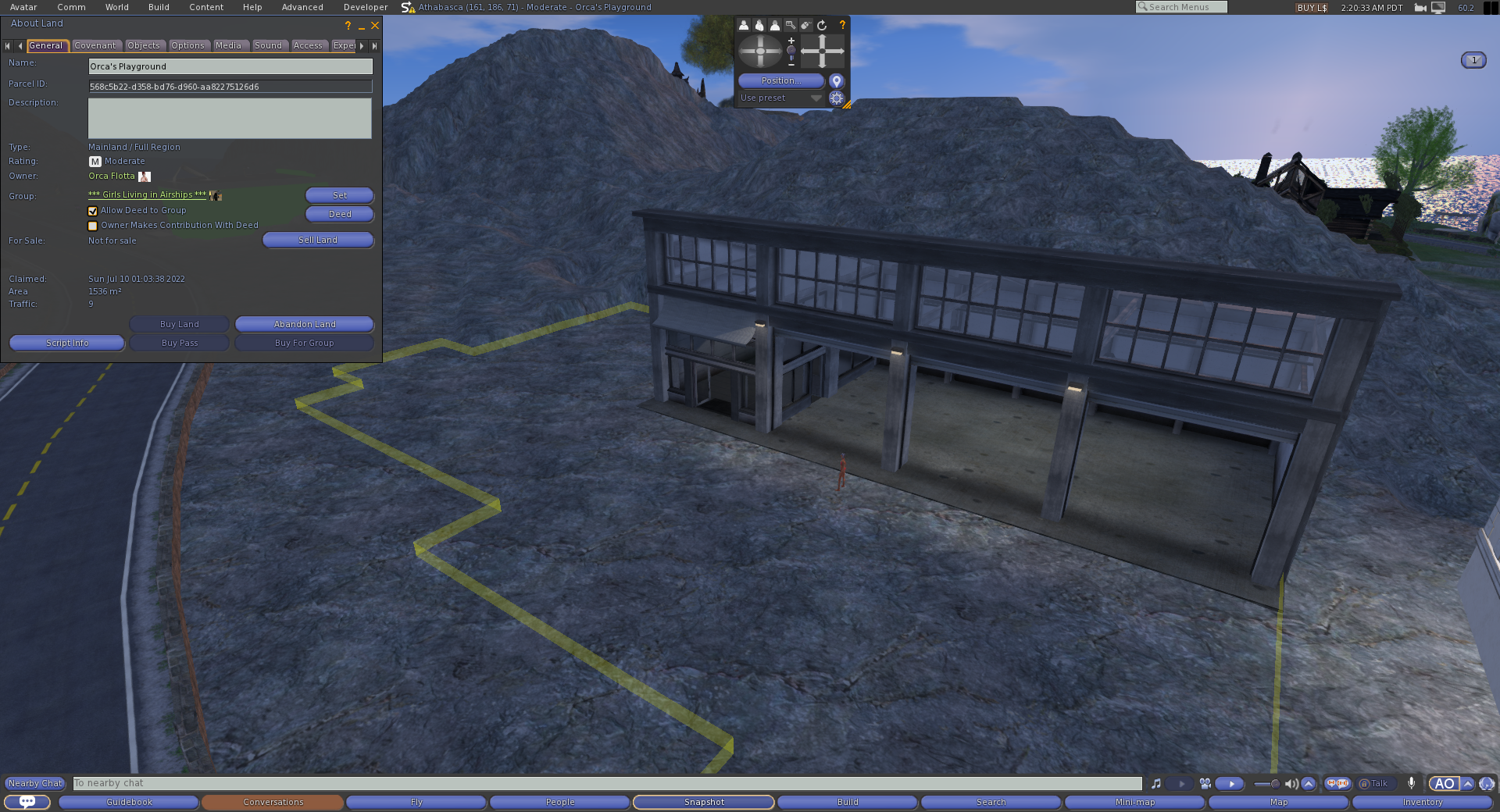 Will probably asphalt my parcel and make a parking lot from it. My garage building is rather huge, there is hardly enough space left over for an additional onsen building.
Doesn't matter, Sansara has the longest road network on the grid, so this will be my nest for vehicles. We'll reek of exhaust fumes and engine oil, not of onsen water from now on.
As always with Orcland, I'll add a public rez spot, so you'll be able to rez a car or a bike and start large continental tours from here. Maybe Imma gonna put out a free vehicle rezzer. Cool?