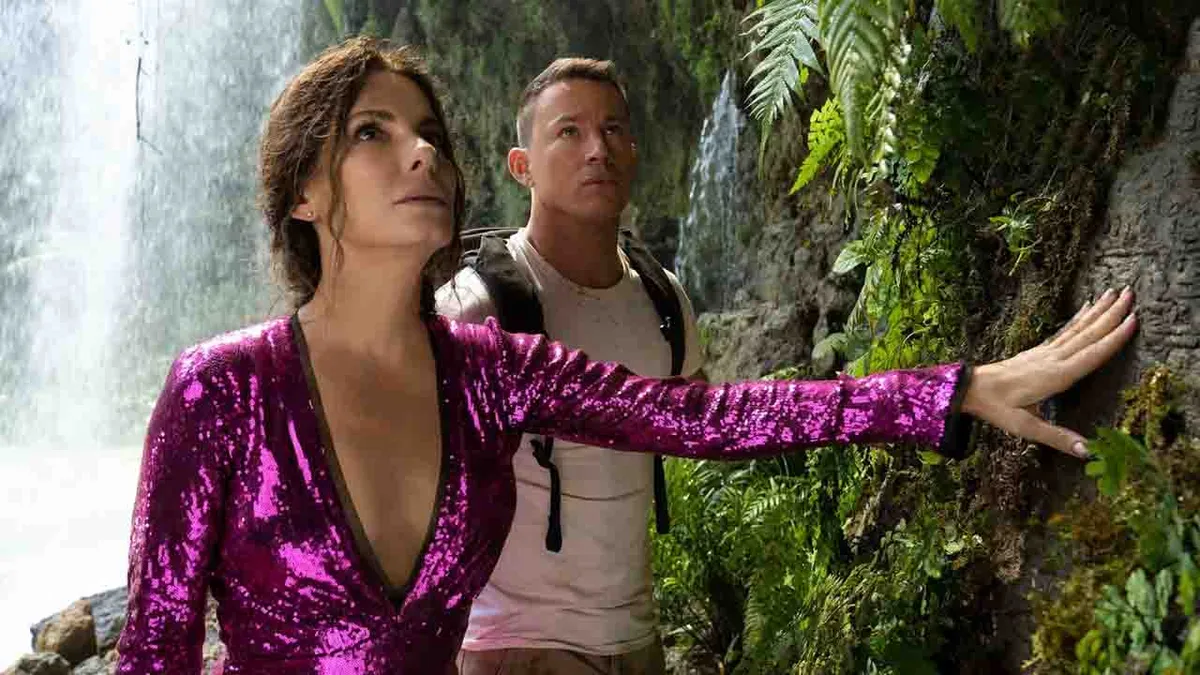 Short and to the point, this summary is like the movie itself. Let's get to the most pressing question right away: Yes, the Lost City is better than Jungle Cruise. Lots better. Better in all aspects.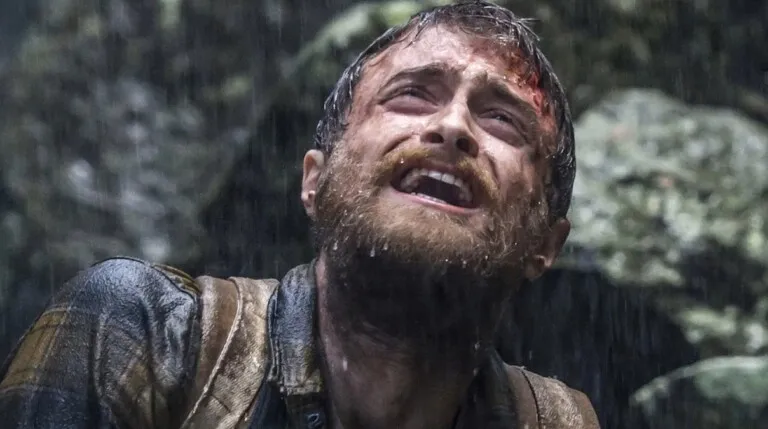 There are the two head actresses, Sandra Bullock and Emily Blunt; the first one a tried and tested comedic and action movie staple, the second more of a dramatic and action girl. For movies such as Jungle Cruise and Lost City Bullock is the better choice, no question.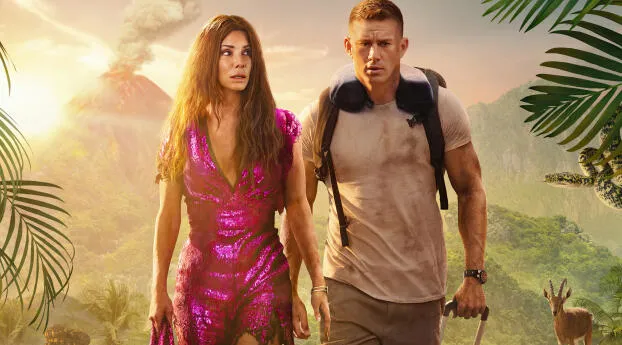 Then there is the chemistry: Bullock and Channing Tatum worked, Blunt and The Rock clearly didn't.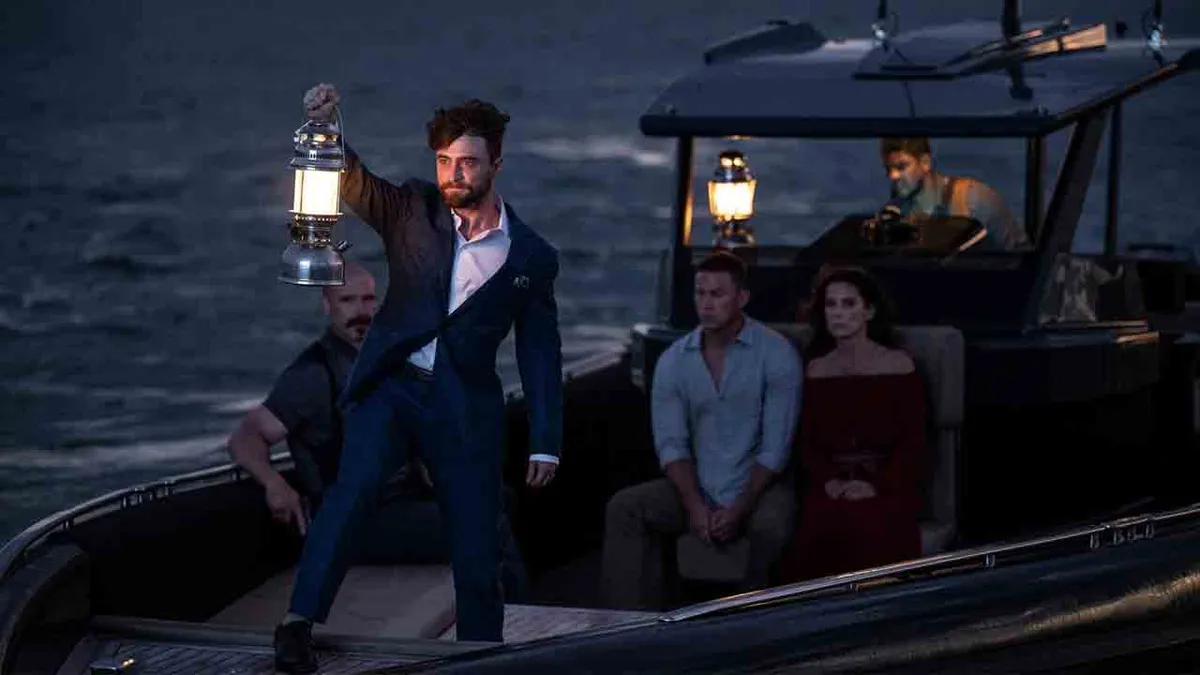 Next we have the screenplay: Both aren't genius but Lost City's is much better by just being less. Less complications, less needless backstory, it gets to the point and takes on on the journey. And while Disney's Jungle Cruise was supposedly written funny, Lost City's is a nonsensical but earnest adventure and crime story. The humour is in the dialogues and actions of the actors, the audience laughs about Bullock, Tatum, Da'Vine Joy Randolph and Brad Pitt. Yes,that Brad Pitt in a much too short but funny as heck guest role. And the script obviously knows where the fun stops, where it has to stop. Daniel Radcliffe plays his villain straight, not for laughs. His character is already funny in a tragically jaded way, and totally entertaining and charming way, there was no need for him to play the clown.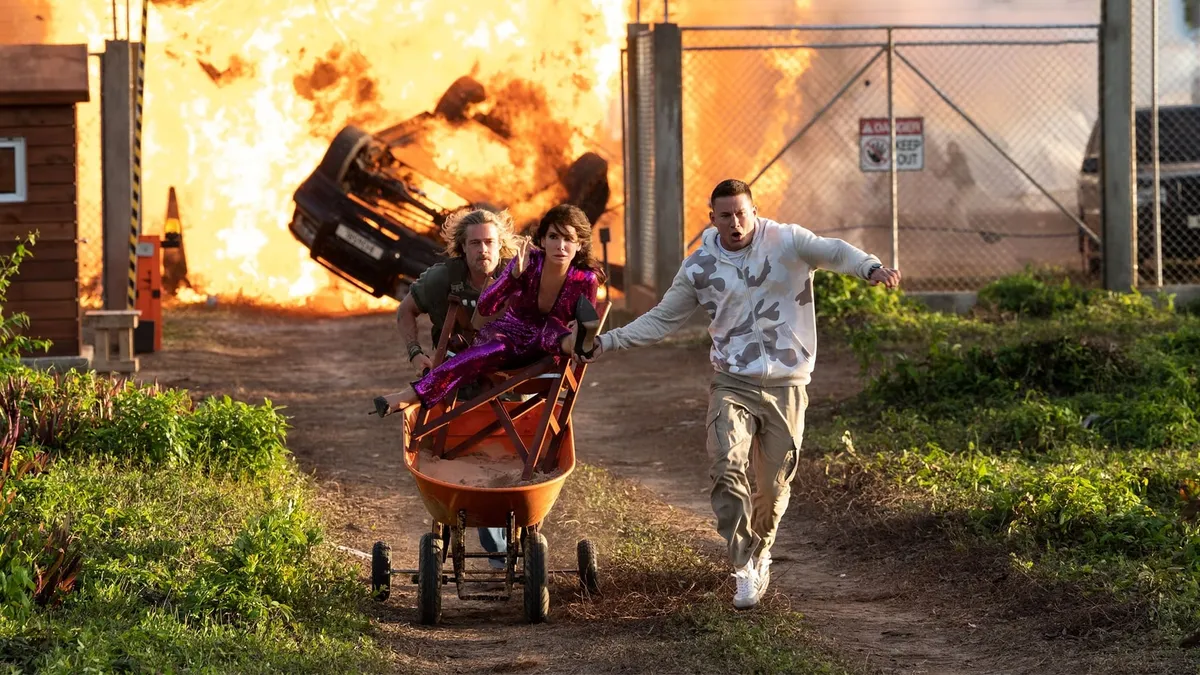 All these things were completely forgotten or done wrong in the Disney spectacle. In their desperate attempt to make the bestest kidz blockbuster, they stepped on their own toes and took all the fun out of the product. Emily Blunt, you know I'm your biggest fan, so forgive me when I say to you I hope you'll never accept a movie role in any Disney product ever again. You're too precious to be wasted in that dark place.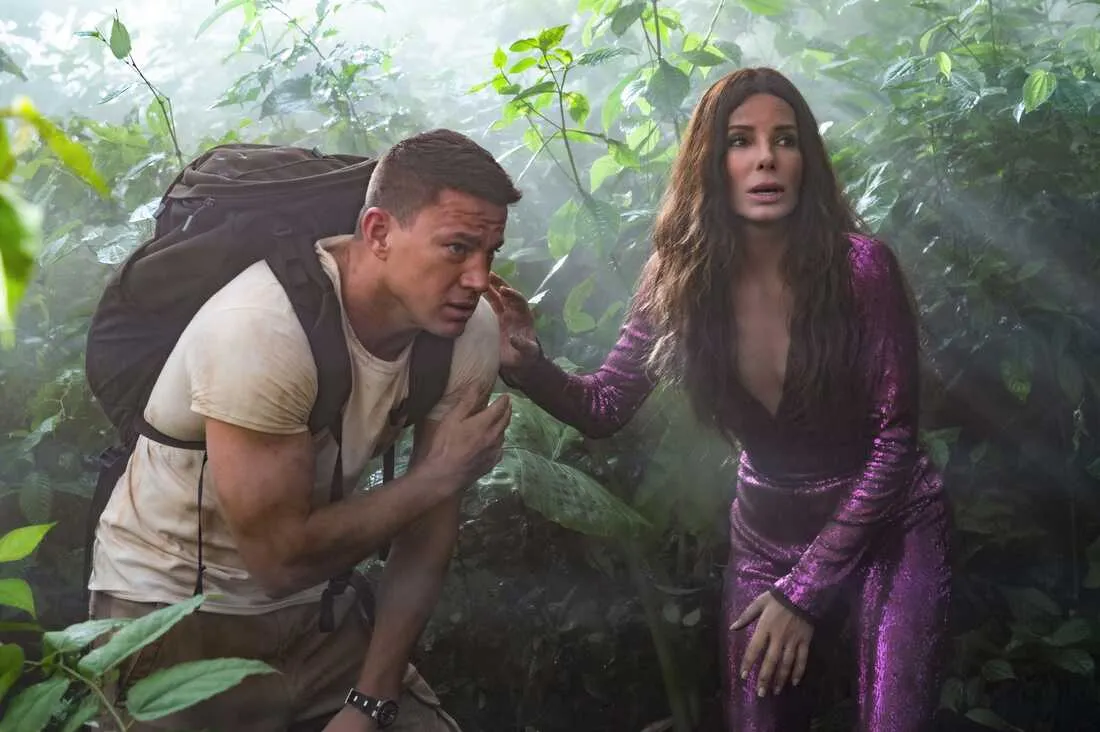 Yes, Lost City was really simple, had clearcut baddies and goodies and lived from the characters. Doesn't matter that they were cliché af; with actors of those calibre, and in the hands of a directing duo who knew what they're doing, they take on a life of their own.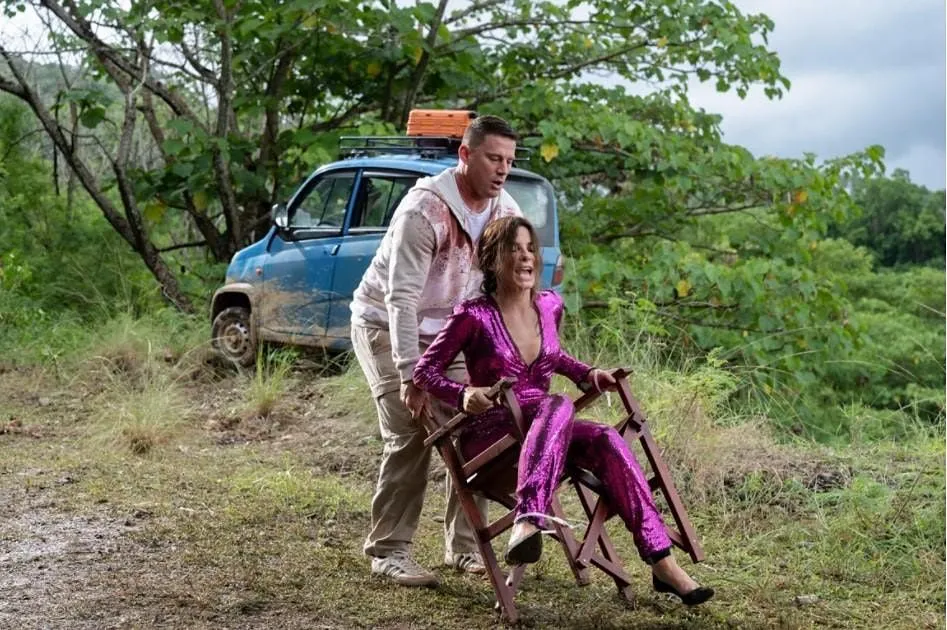 Talking about chemistry, there is a scene just before the start of the 3rd act, where one could almost think they are watering it down, stepping on the brake and giving Bullock/Tatum a scene to get kinda romantic. But it wasn't bad since it wasn't too long a scene and it lead somewhere! And, as already mentioned, our leading couple play to the girls in the audience. This is what I call a well-rounded product.
The rest? Yes, Lost City was well-paced, fats when it had to be, slowing down when appropriate. Camera, production design, all up to par with modern blockbuster movies.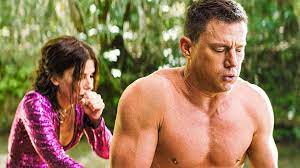 CONCLUSION: The Lost City is in no way a great movie. Not a timeless classic. Of course we all wished Brad Pitt would've been in it a while longer, so genius was his easter egg appearance. But in today's cinematic landscape Lost City offers a breath of fresh air … and competence. And it was funny as heck and absolutely not boring!
Recommended view!