Your editrix felt durty and sweaty, so she decided to take a splishy splashy bath in an oiginal Japanese onsen. Unfortunately it wasn't all that.
But look for yourself: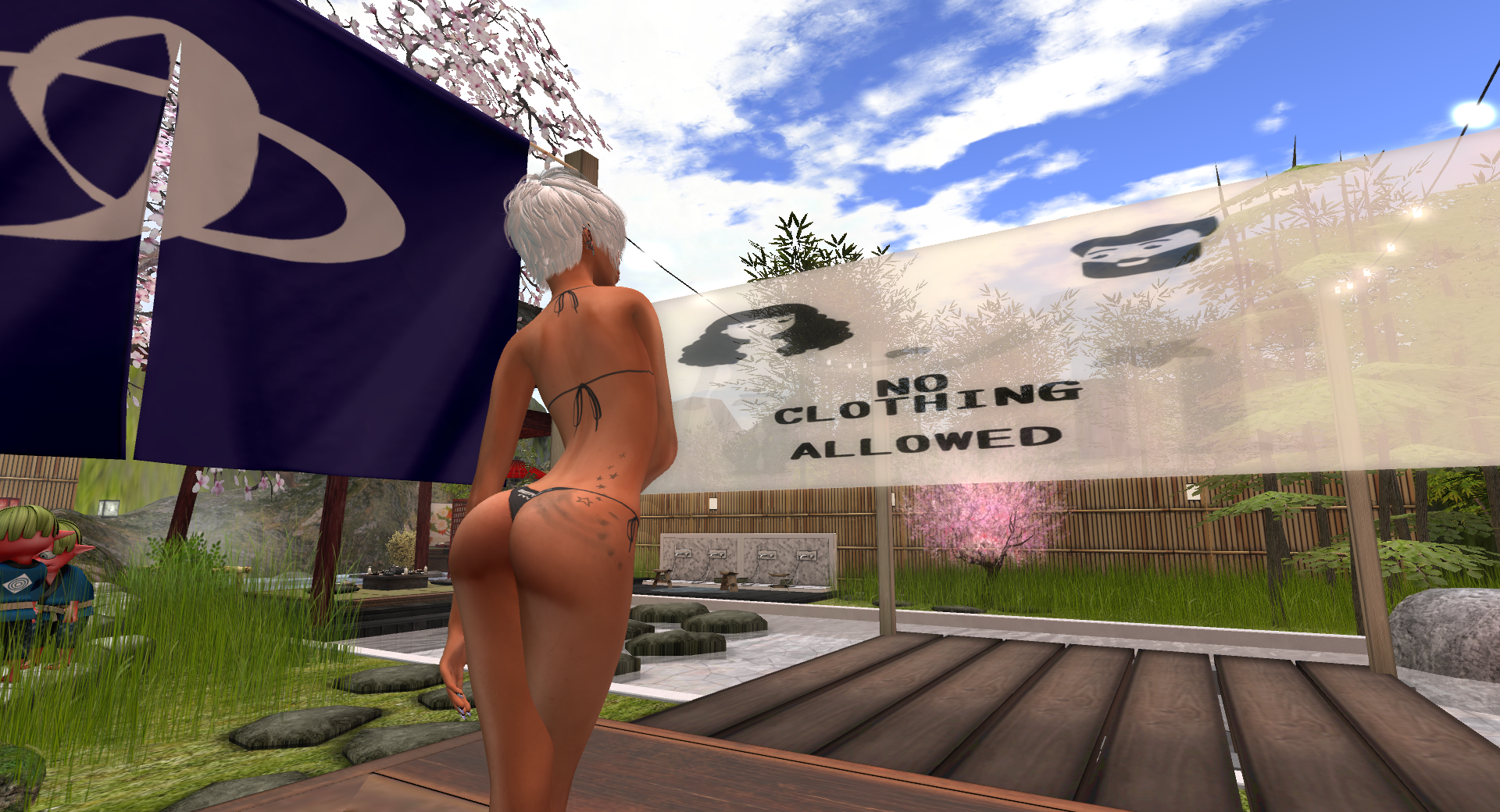 The oni-no-kakure-yado onsen is located on a 1024 m² skyplat, which is big enough for the purpose and obvsly offers enough prims as well. So carefully I make my way through the warning screen.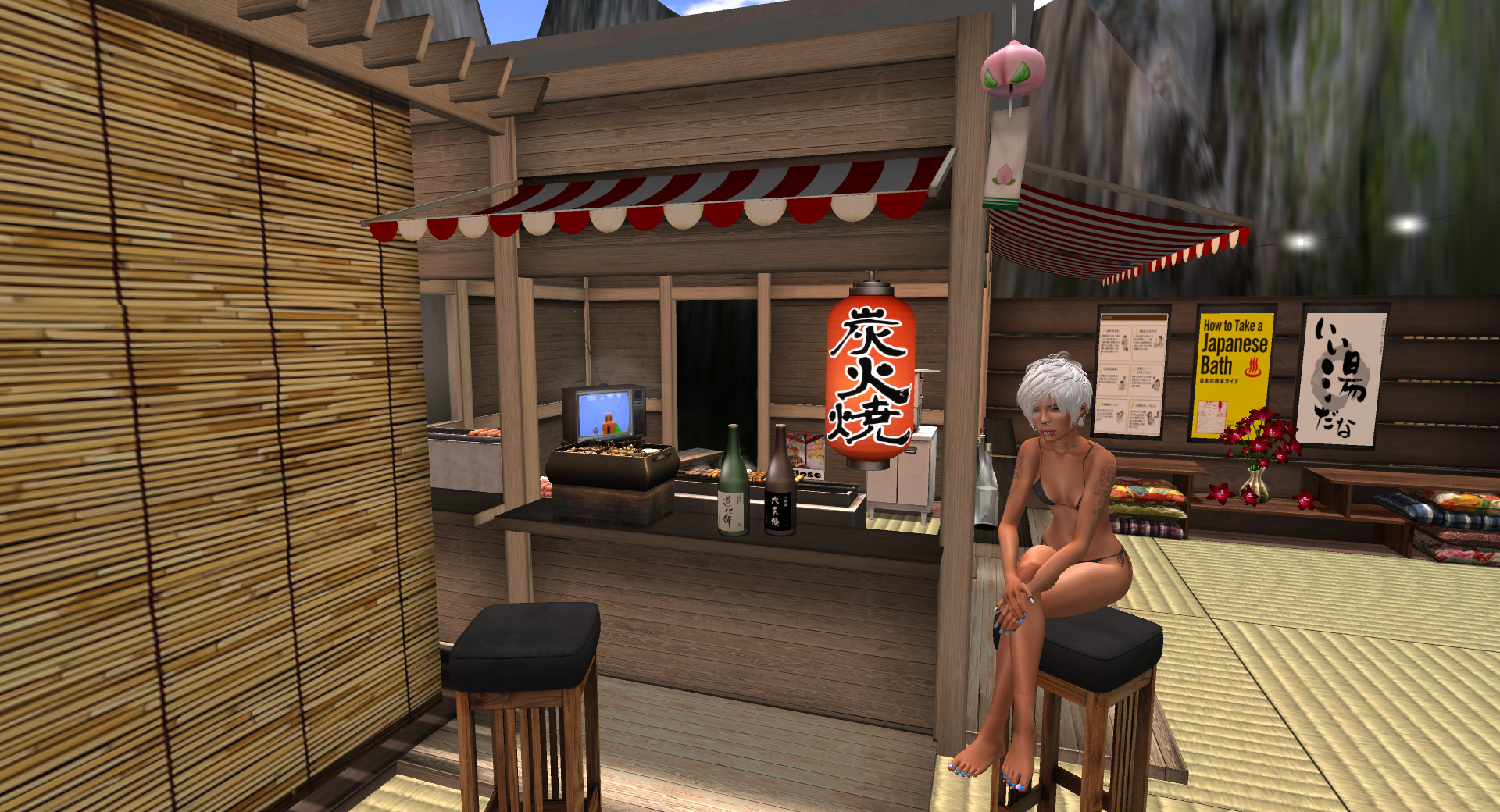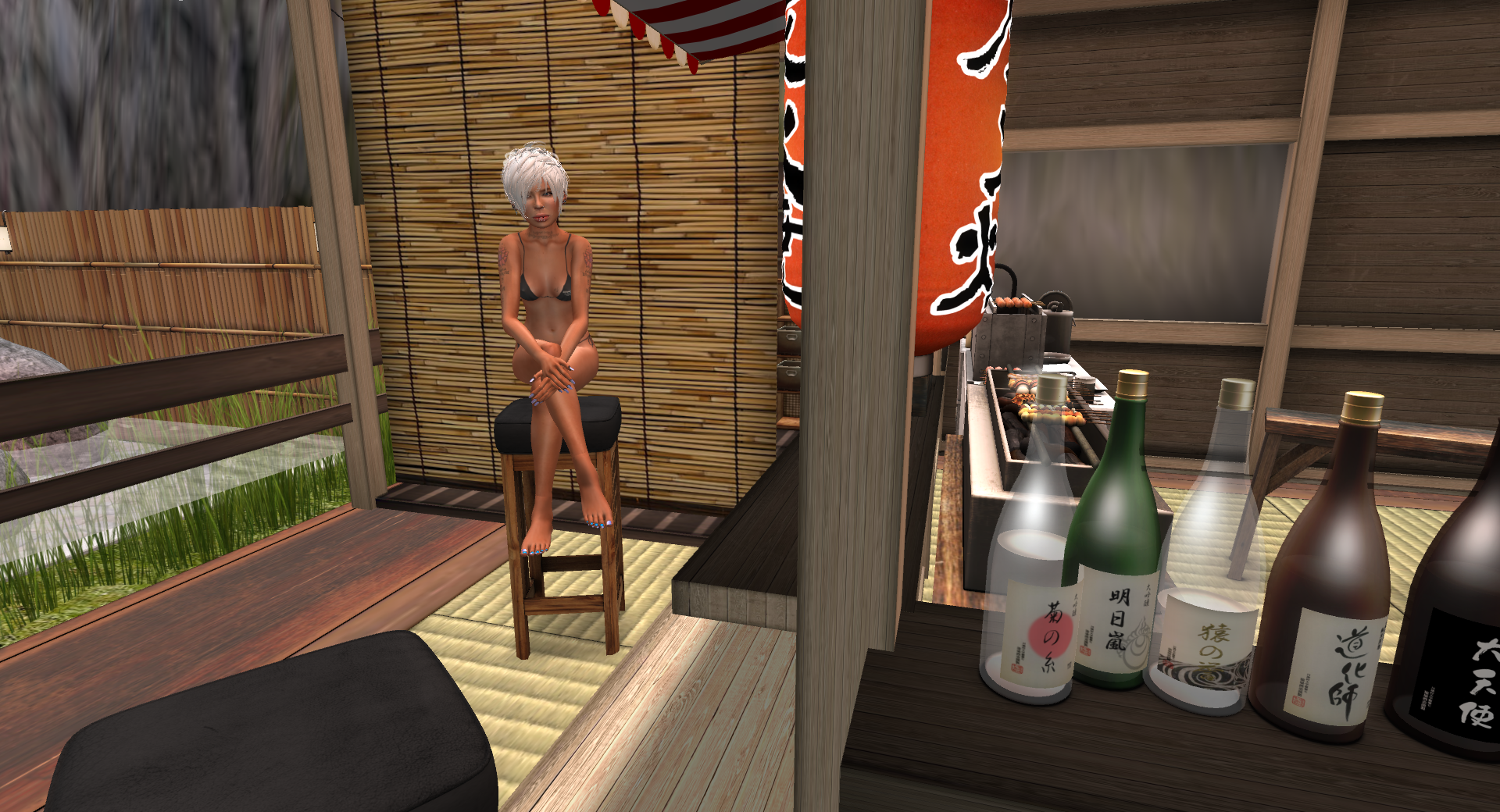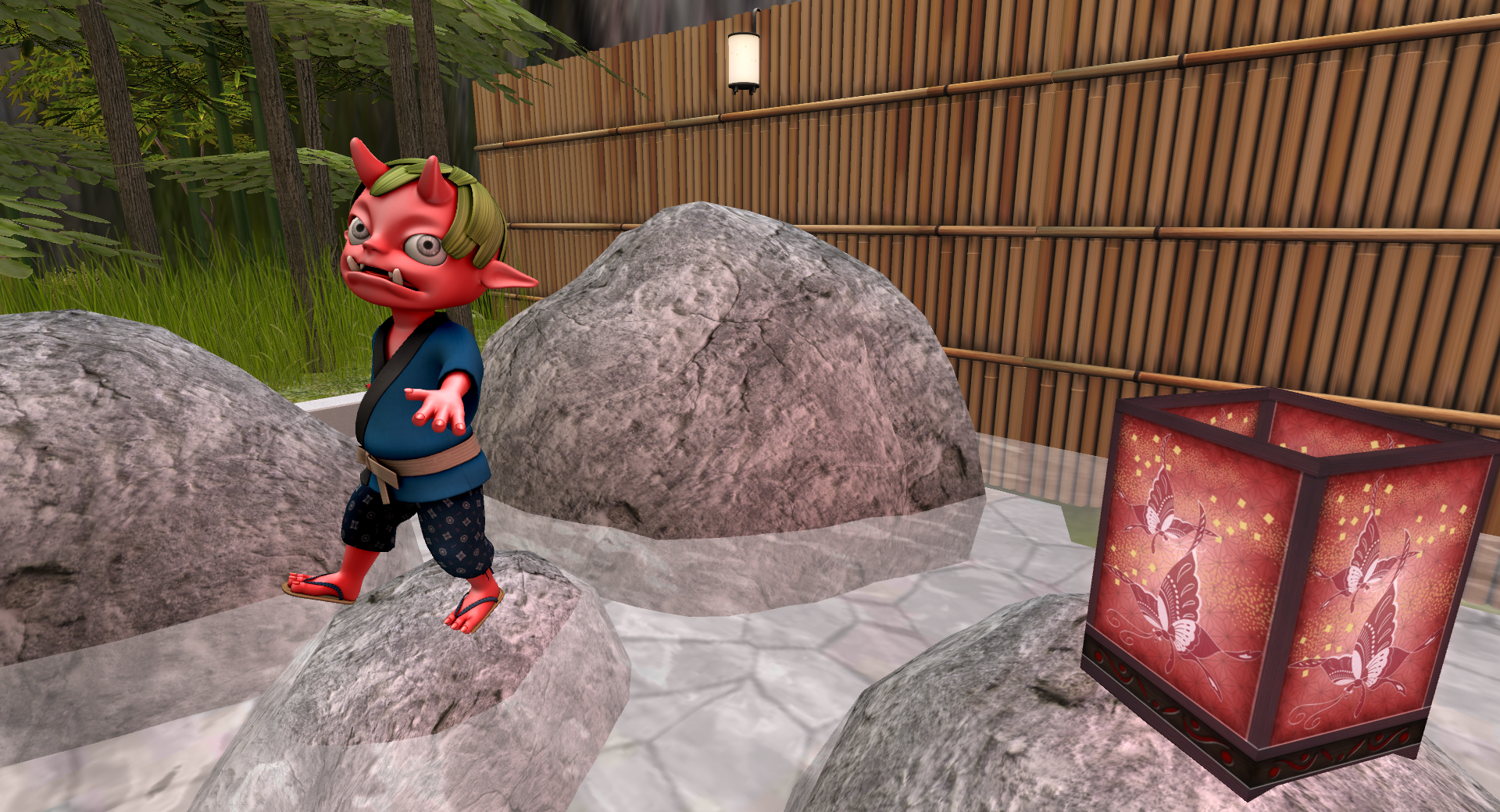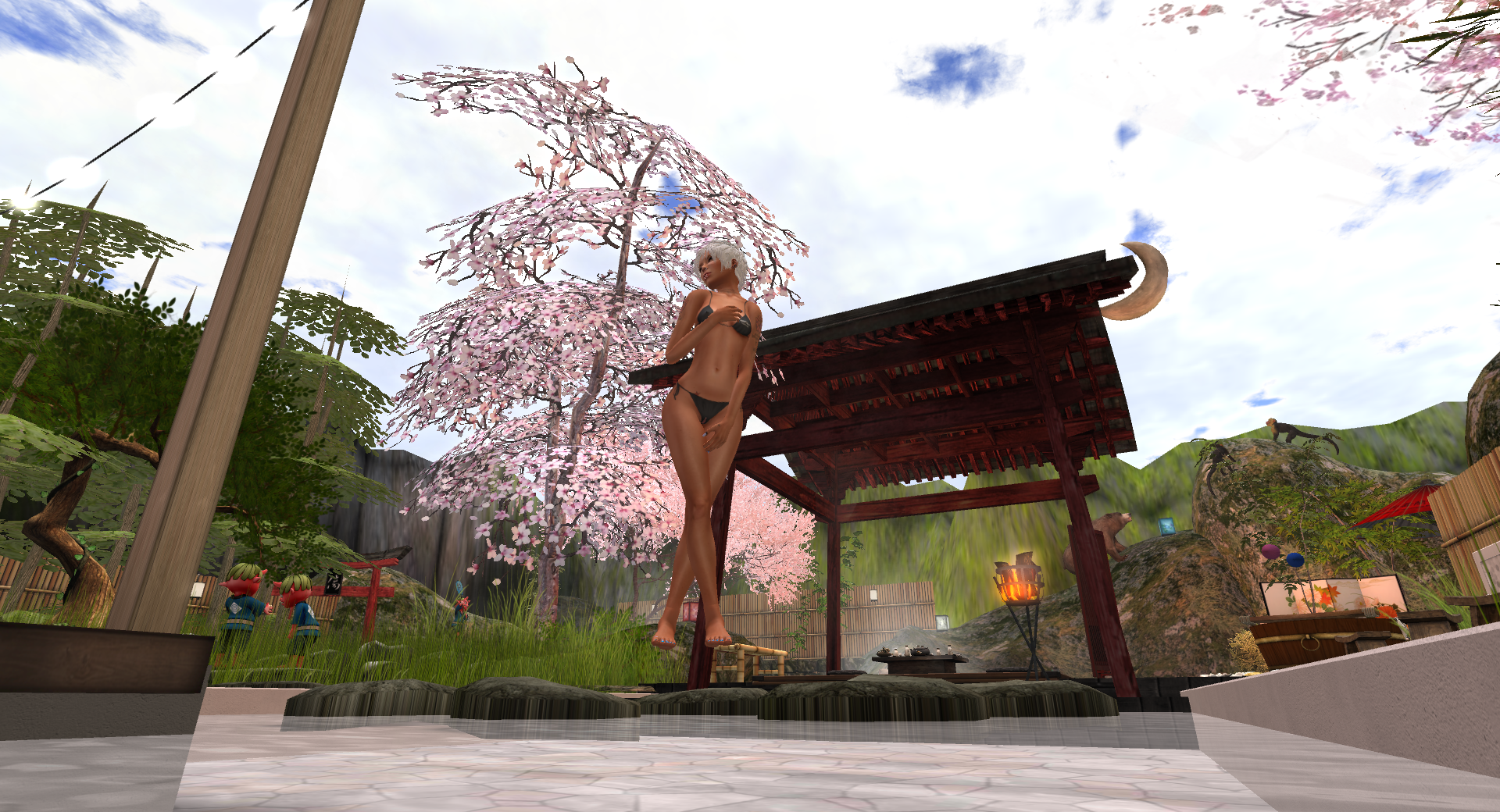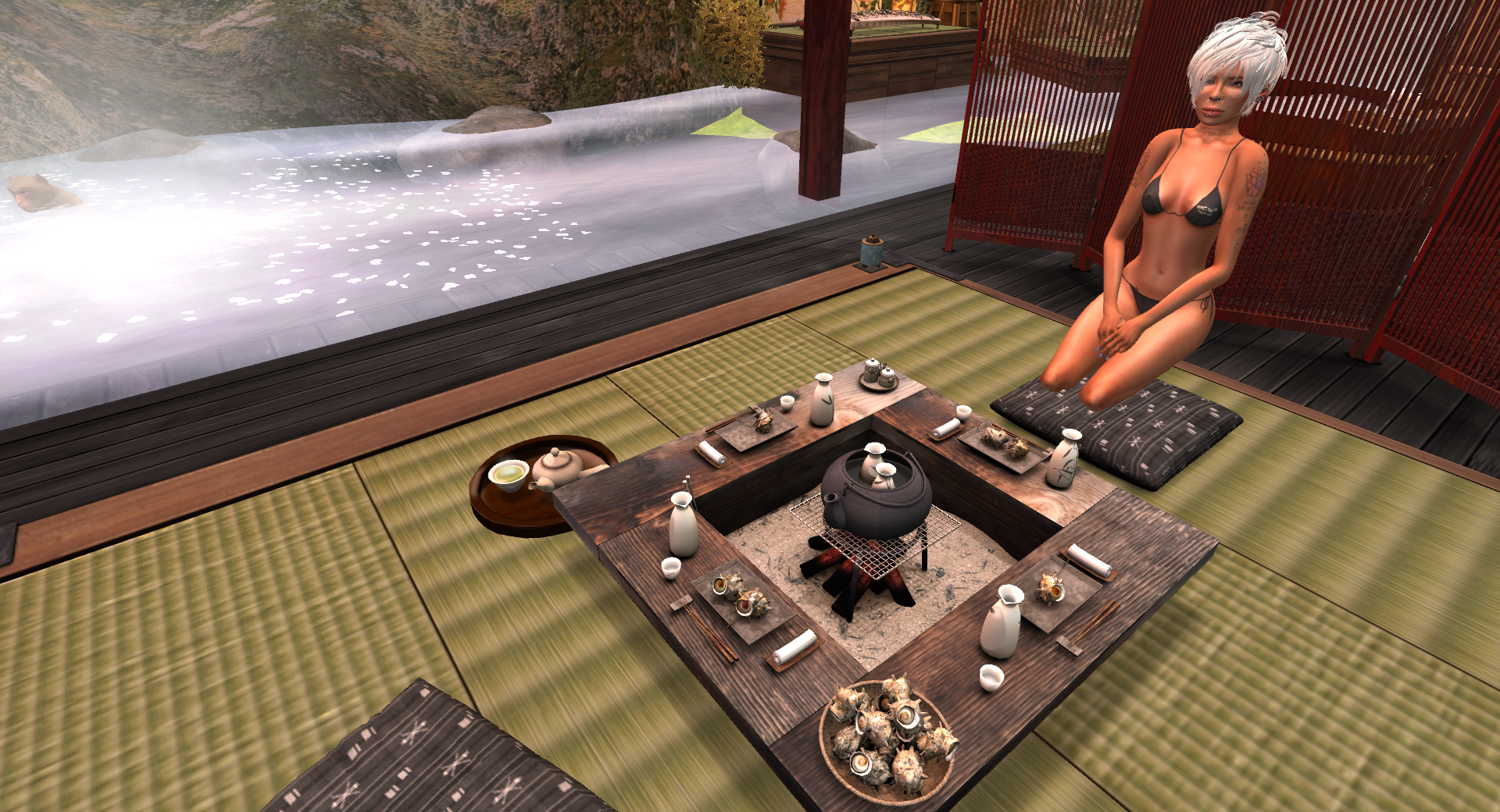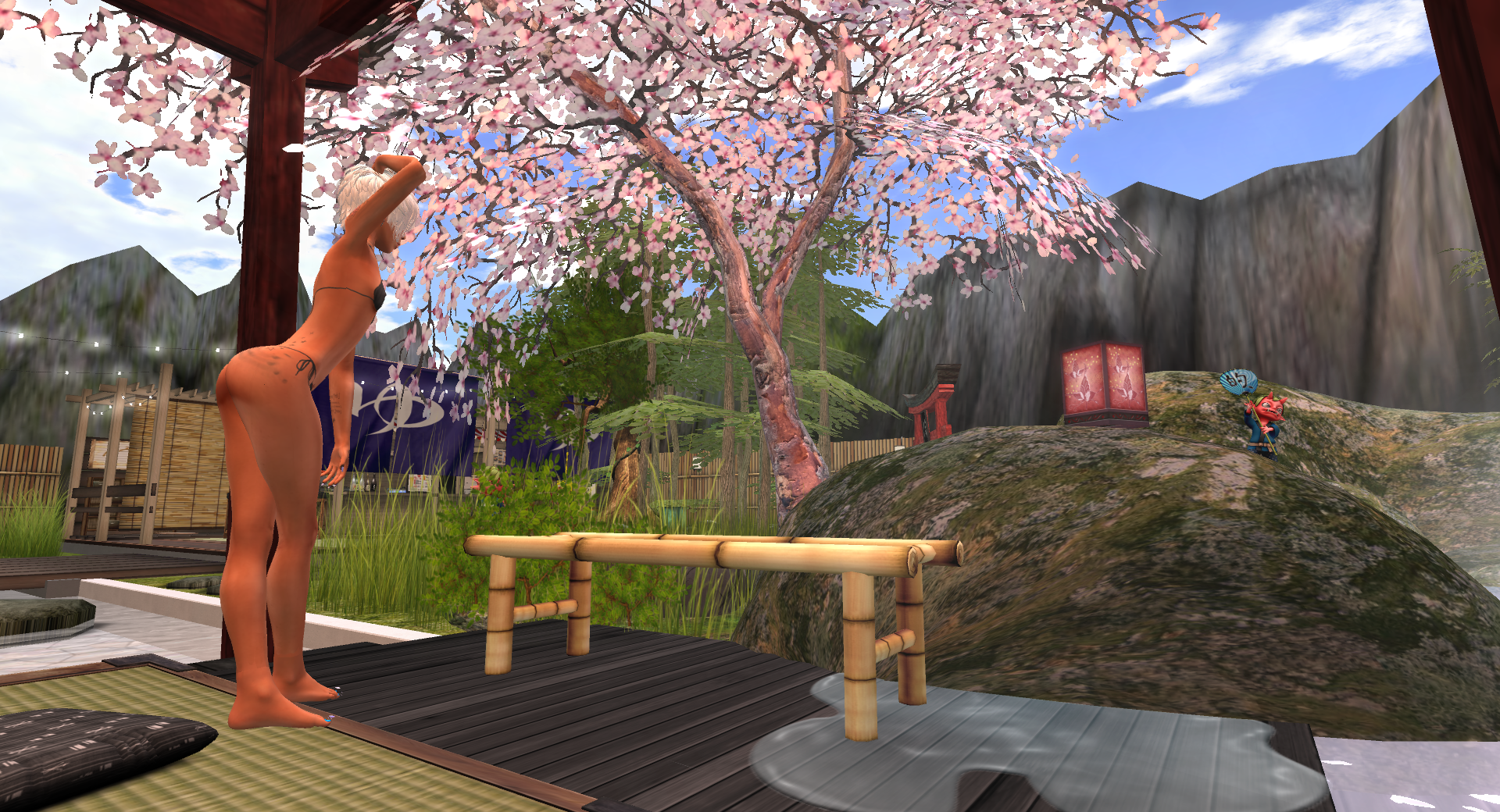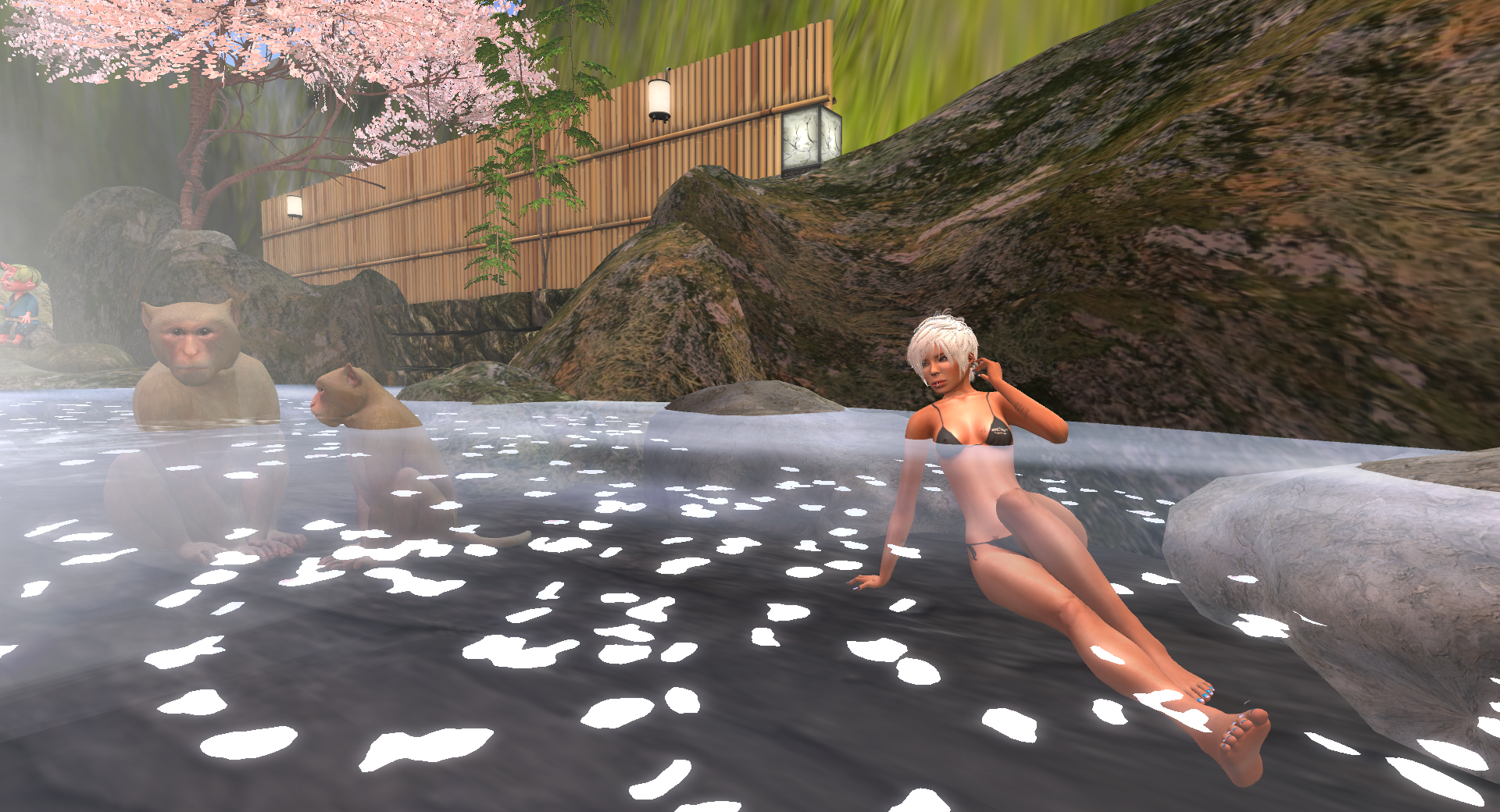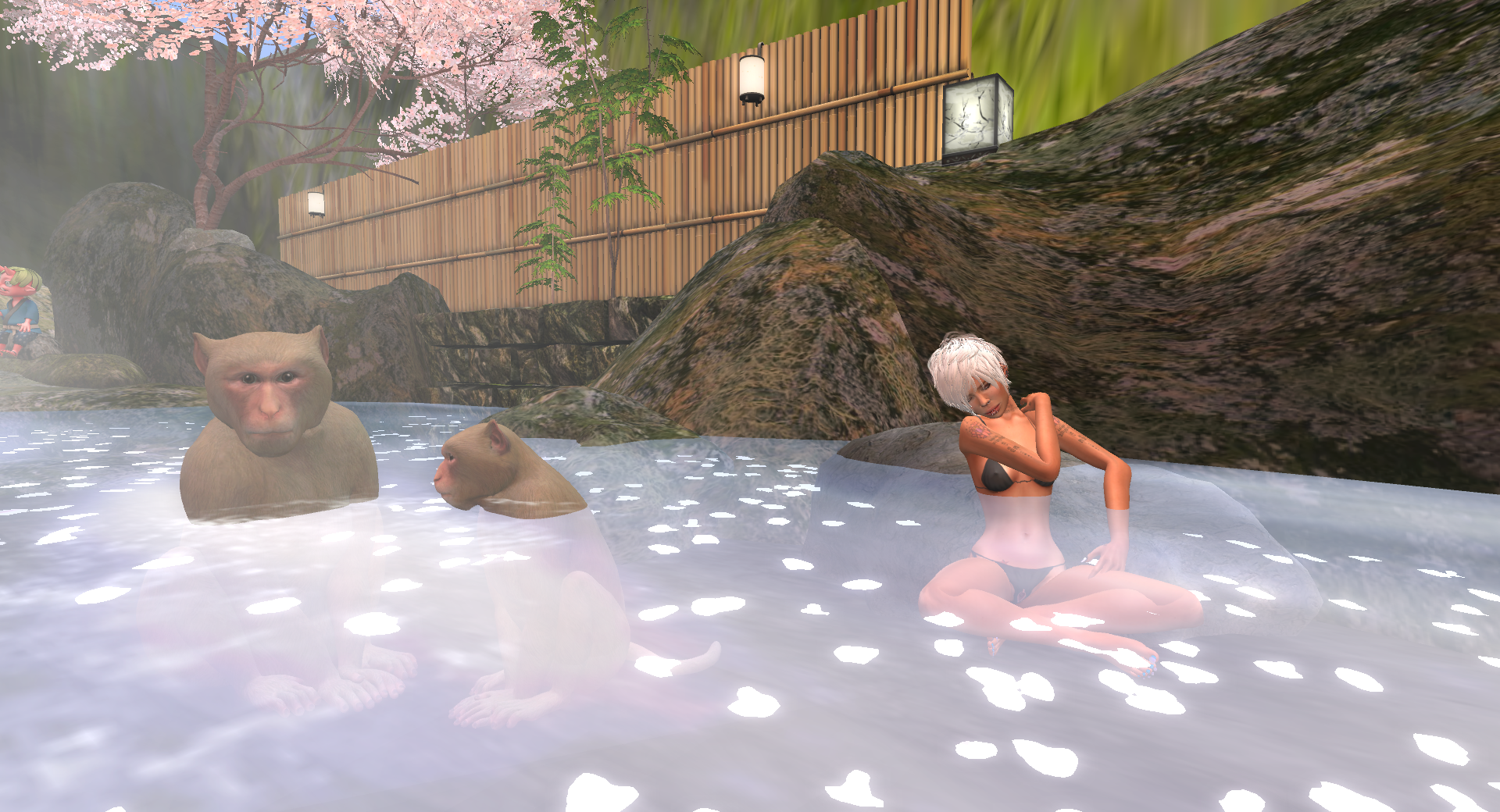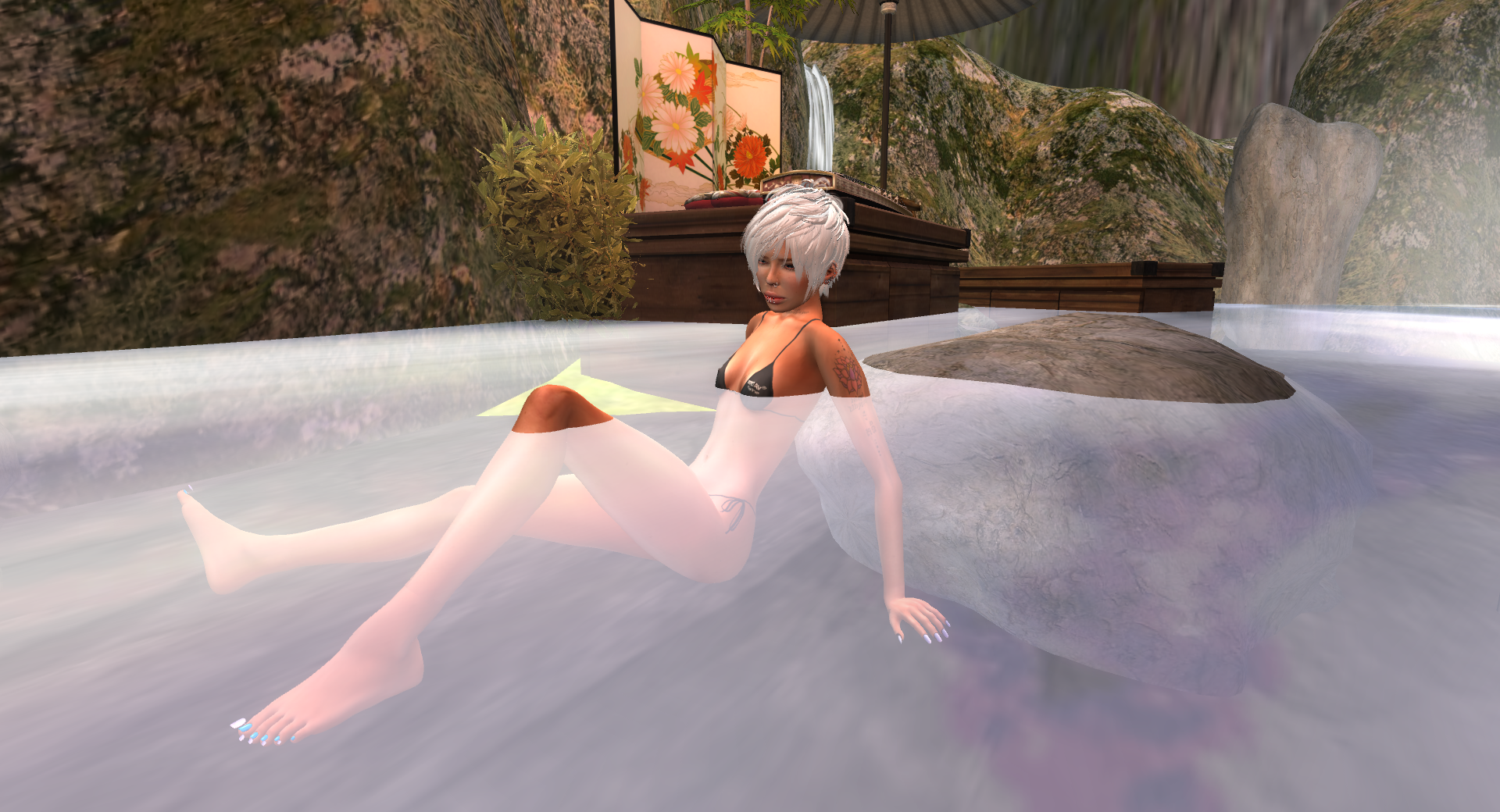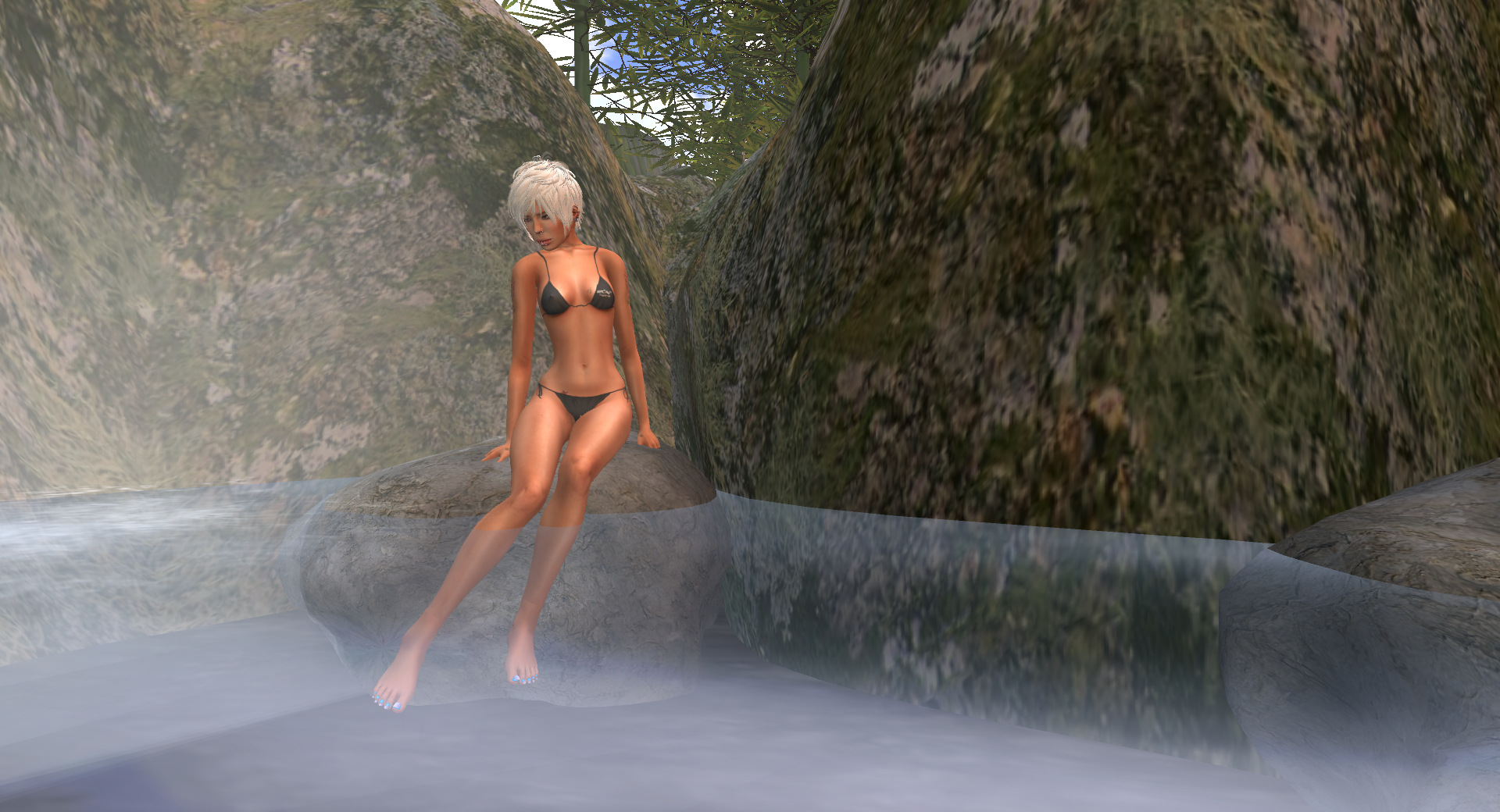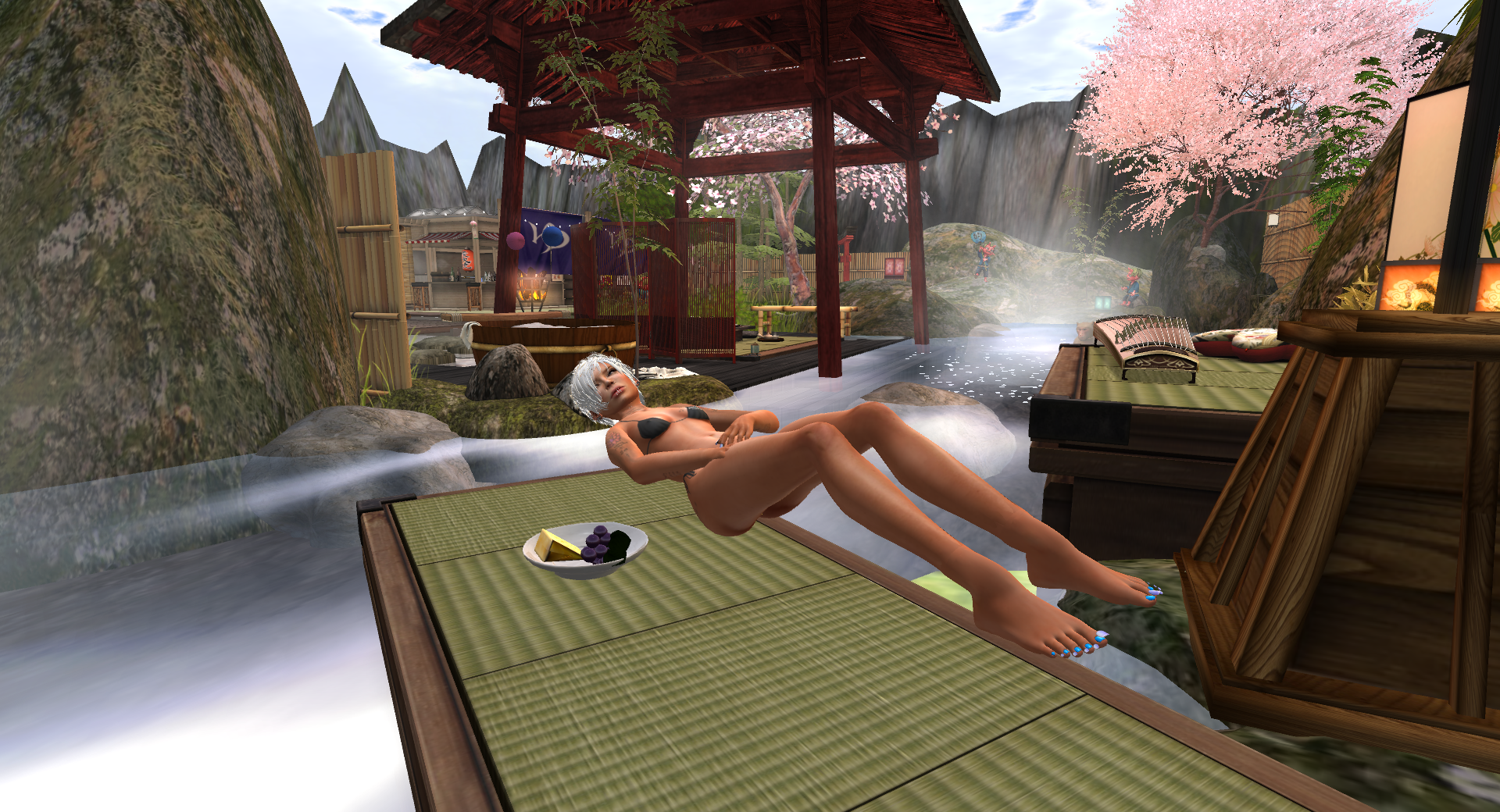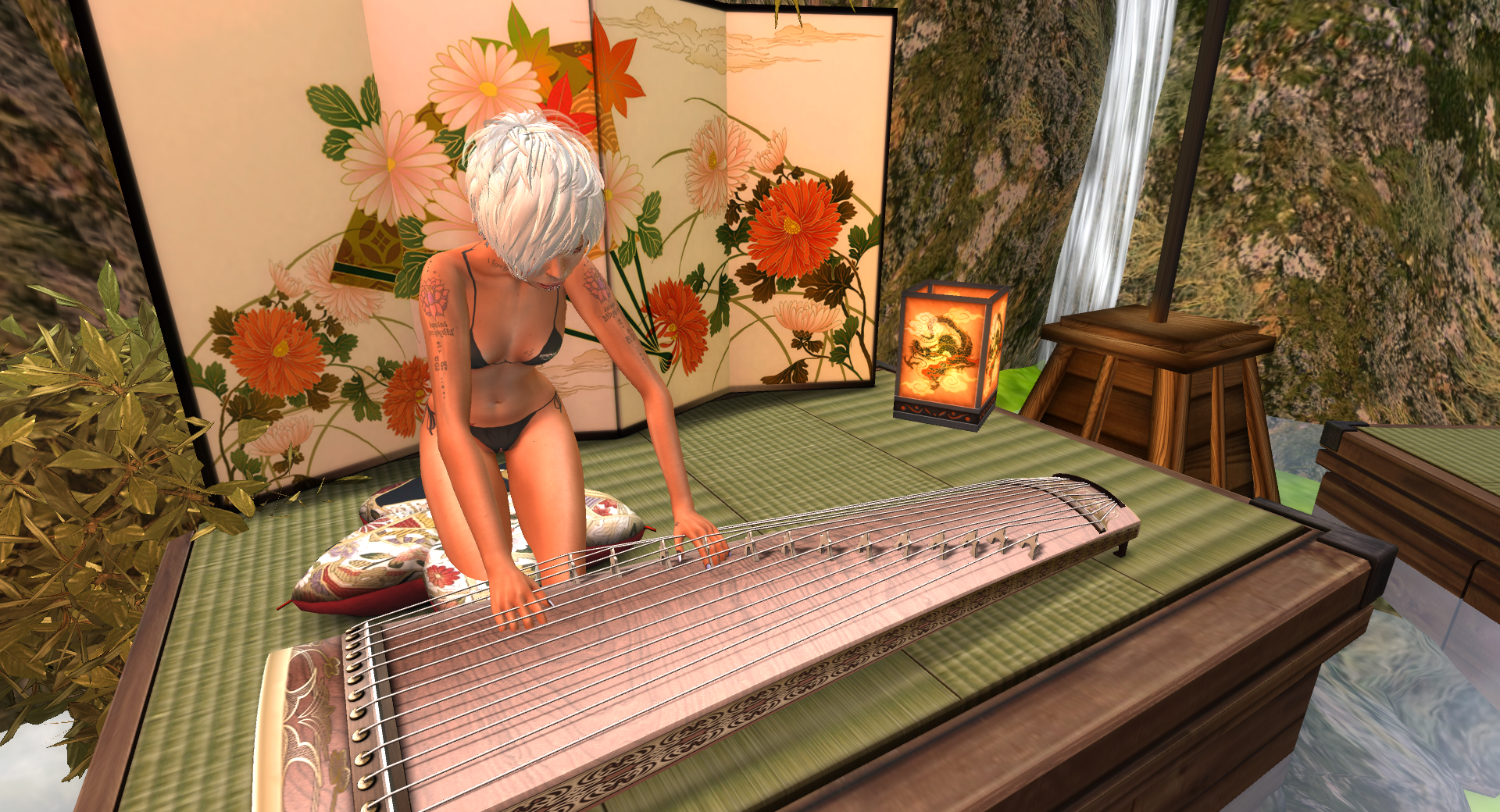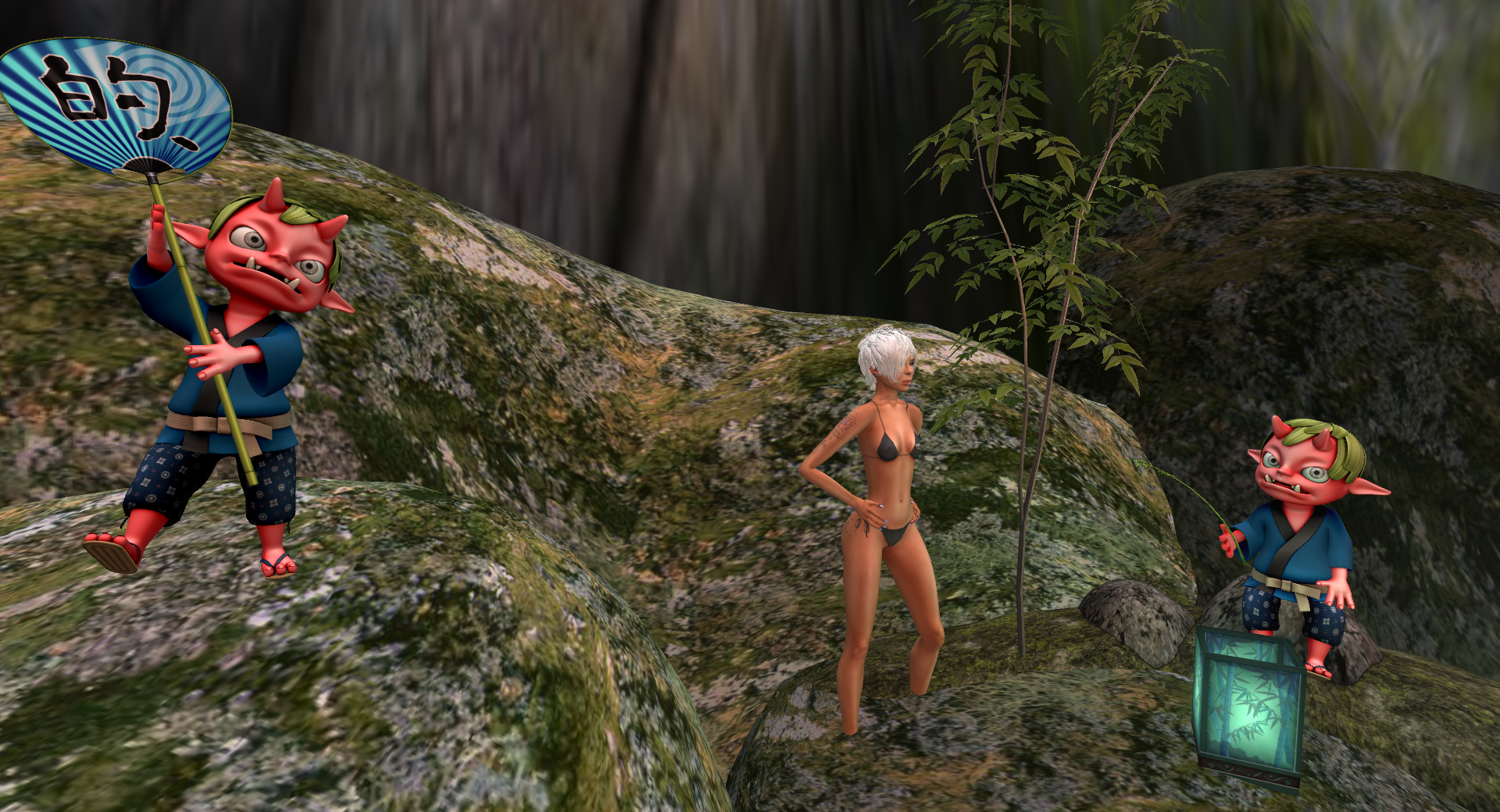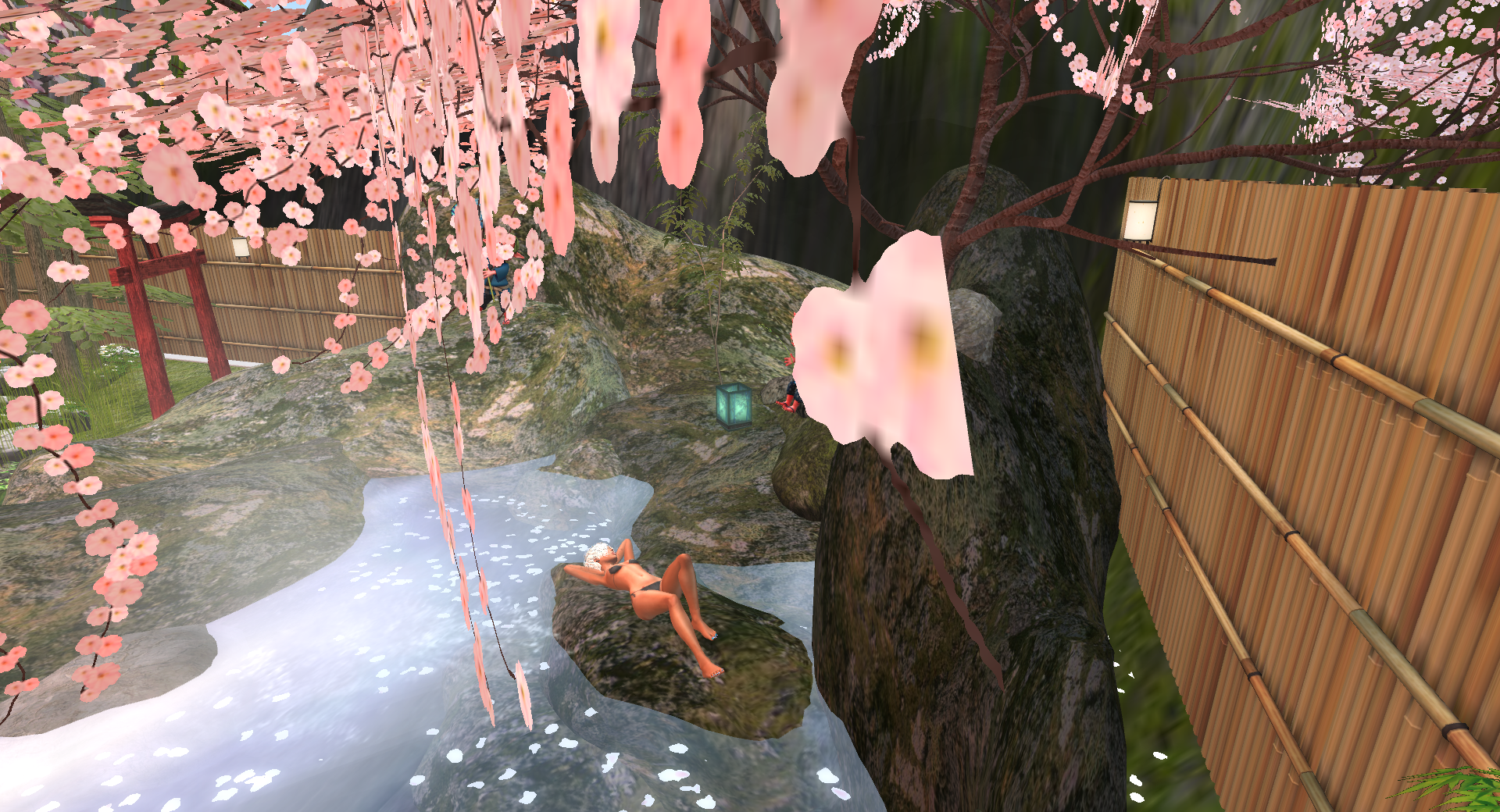 CONCLUSION: oni-no-kakure-yado is a kinda nice, unpretentious little onsen setup with some cool anims but unfortunately many weaknesses that can ruin your visit. A pool where you can't even get into the water is usually a big no-no. Add to that some sloppy positioning of buildings and the magic completely disappears. If they hadn't the very handsome side pool, I'd rate this bath a fail. As it presents itself right now it's in between fail and win.