Attention please! This ain't a review but just another account of Orca failing just another Linux distro. I've heard a lot of good things about Fedora lately. Some experts say it's the perfect compromise of newly updated software (as in Arch) and stability (Debian). I can't say anything about that since I've nevergot Fedora installed on any of my computers. Hmmm, maybe the installer is friendlier for housewifey users.
Let's see:
The website kinda knows who I am and appears in German. 😮 It looks light and friendly and the navigation is easy. Do I need my Fedora for my personal computer or a server? Pffff. Of course I click on workstation. 'Workstation', what a pretentious term for my little 'puter. It shows that behind Fedora is bizniz giant Red Hat, a multibillion $$$ corporation with customers in the corporate world. Fedora is kinda their test bed. Dontcha ever forget that!
Meanwhile I've managed to switch the website from German to English, so you can read the Terms of Service. Yes, I know, this ain't one of the easy peasy everything goes Linux licences but already kinda official bizniz shit.
Well, anyway, the download went fast and without problems. And, this might be useful for total n00bs, they have some helper programs for Windows and Apple users, to create a bootable USB stick. That's great I guess, and if it werkz, maybe other distros should incorporate a similar function in their download sections.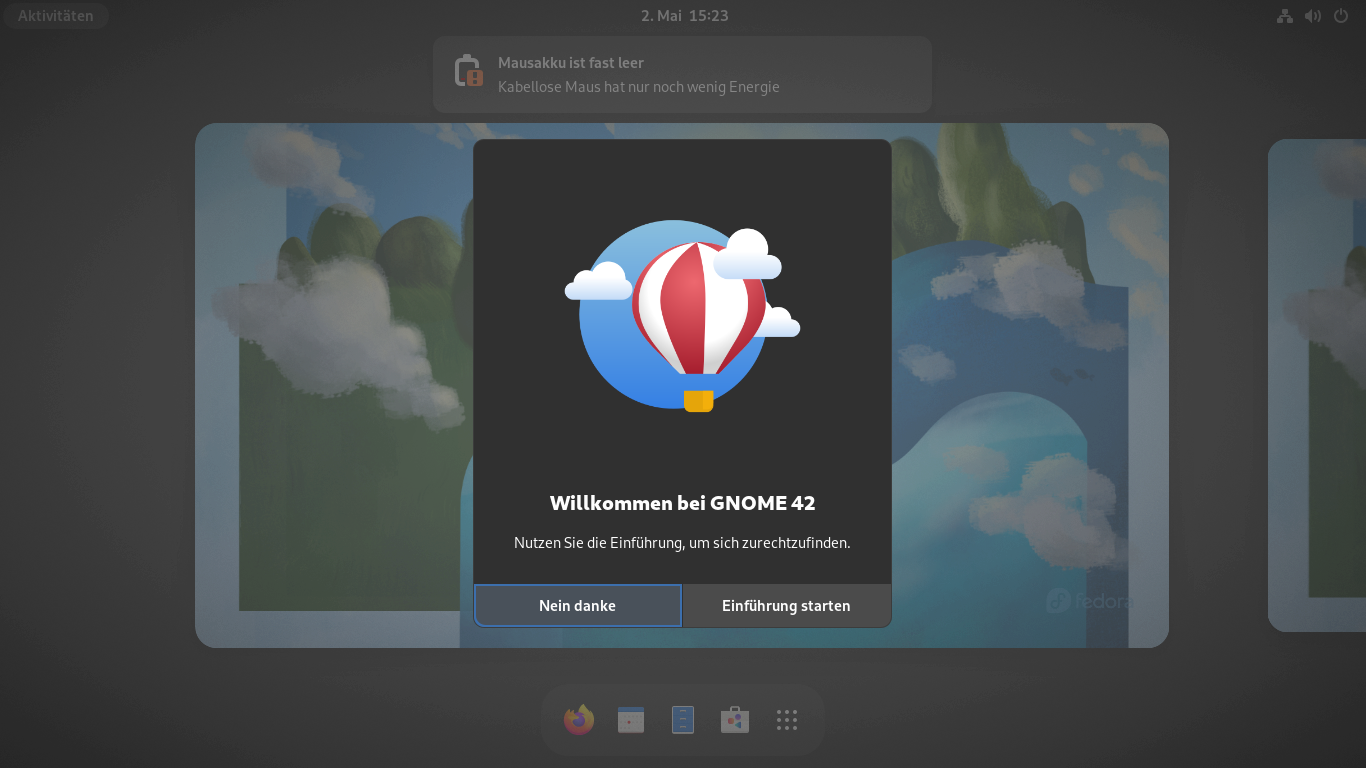 First contact after the – very easy – installation is a introductionary slideshow. I found it kinda poor of content and more or less useless.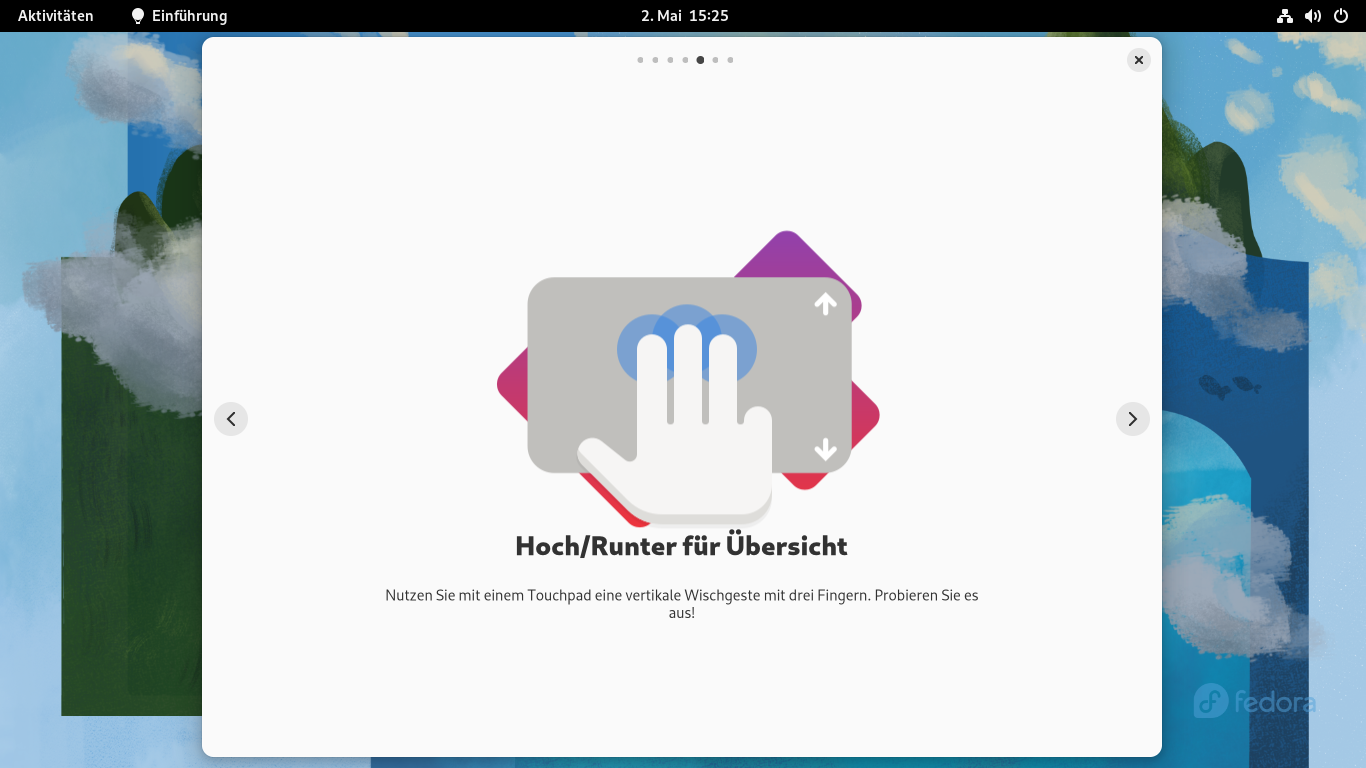 How you can push stuff around with your touchpad. Sorry, but if you didn't know already how youv touchpad works you're probably wrong here.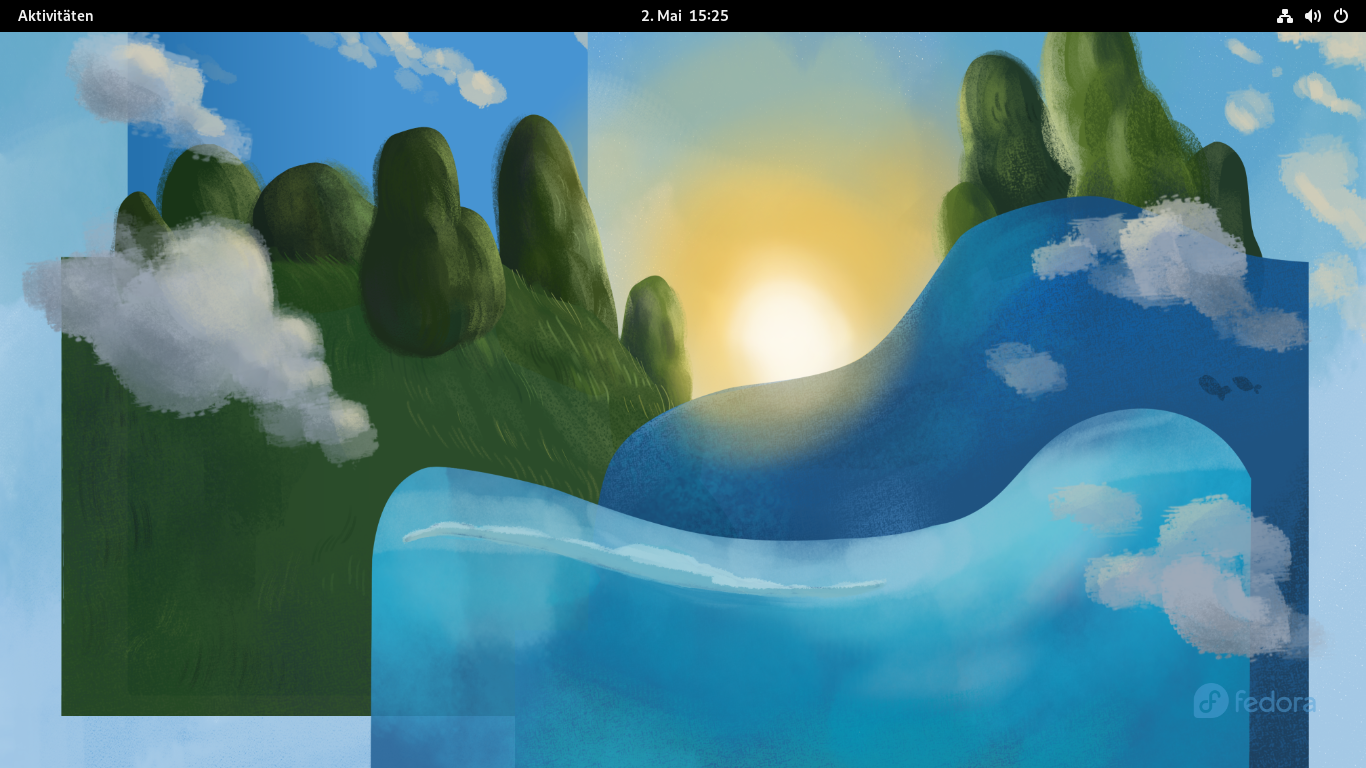 Finally we see the Gnome desktop. Gnome 40 or sumfink. Sorry, I hate that unfunctional shit. Miffed and unsatisfied I decide to log off for today. Buuuut, come on Orcs, don't be daft. Millions of users do actually like that shit, so don't give up on that stuff, ok?
Yeah, ok. Guess I'll look into it again, tomorrow, and will try to find out if there are any options to customize the desktop to my personal taste and unweirdify the workflow. 😐