Variety is another one of these useless but funny little apps, as they are so typical for the GNU/Linux environment. It serves up a new wallpaper every couple minutes, which it grabs from various internet resources. Like this one for example: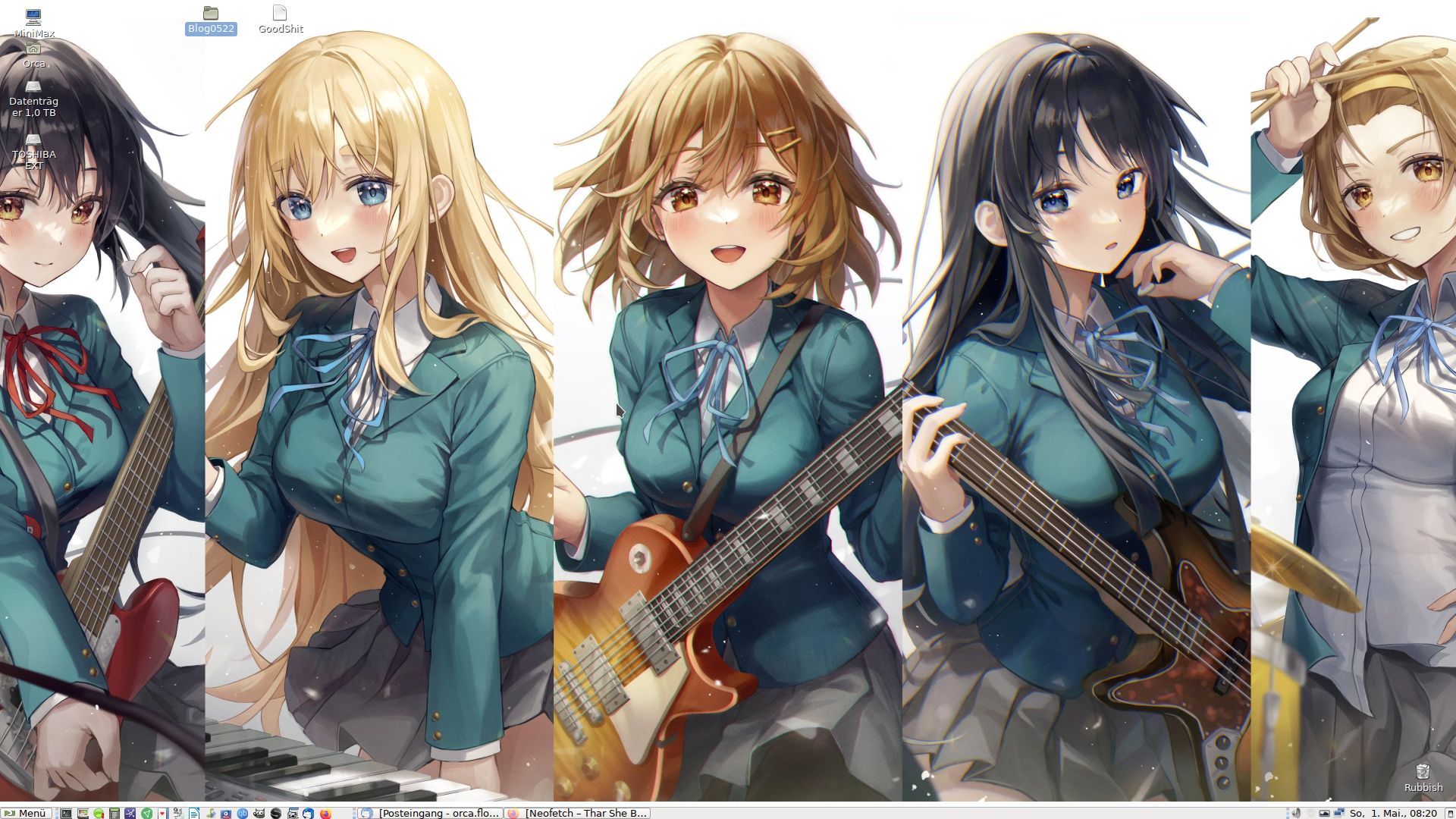 And then it turns out that Variety is indeed a little bit useful as this wallpaper reminded me on the K-On! anime series and that I could download and watch it again. This drama around a band of kawai schoolgirls was good, harmless fun in a world of steadily worsening TV and cinema products.
I could watch cute-as-a-button Mio being shaken for hours on end!