Morning freekz 😉
As most of you know I'm a girl. Not even a real girl but and odd old lady by now. Also not a computer geek. Maybe a bit nerdy but no geek. Not techy minded enough for that. Ok, with that out of the way let me tell you I compute exclusively on GNU/Linux, running on a self-assembled desktop computer (plus some mini desktops and a laptop).
How does that fit together? A stupid housewife dabbling with komputahz??? WTF?
Well, it werkz great! With a little bit of patience, the ability to let go of old habits, and the absolute will to always get the best results for my money, it turned out to even be remarkably easy. And now I'm on Linux since late 2013. Not an expert by any means. But I know my way around. And I know much more about computers in general as I ever did before. And I worked with IT professionally, mind you. Still I'm better now than I was back then.
So let me philosophisize about Delightful Linux distros.
There aren't many, I can tell you. But let me tell you what I mean with 'delightful'. It is different for everybody, differs from user to user. And only a handful of users will even think in silly, feely touchy categories like 'delightful' when talking about computer operating systems. Most – male – users look at the complexity (the more complex the better) and pure amount of functions. And the more complicated their distro is and the more sticks it throws in their spokes, the more they'll love it. Silly little boiz. 😐
Most girl users are … fuk do I know. I guess they are happy when they get any result, any tasks done, no matter how. They will even resort to using husbands or big/little brothers as helpers/slave workers, as if male brains are so much better than female brains. 😐 And they also will never develop any feelings for their operating system and never categorize it as 'delightful'.
Let's not focus on those useless people. Let's focus on us established bitches, who know what they want and what they can and can't do and who have the mental capacity to use their tools efficiently and enjoy how their tools do the work.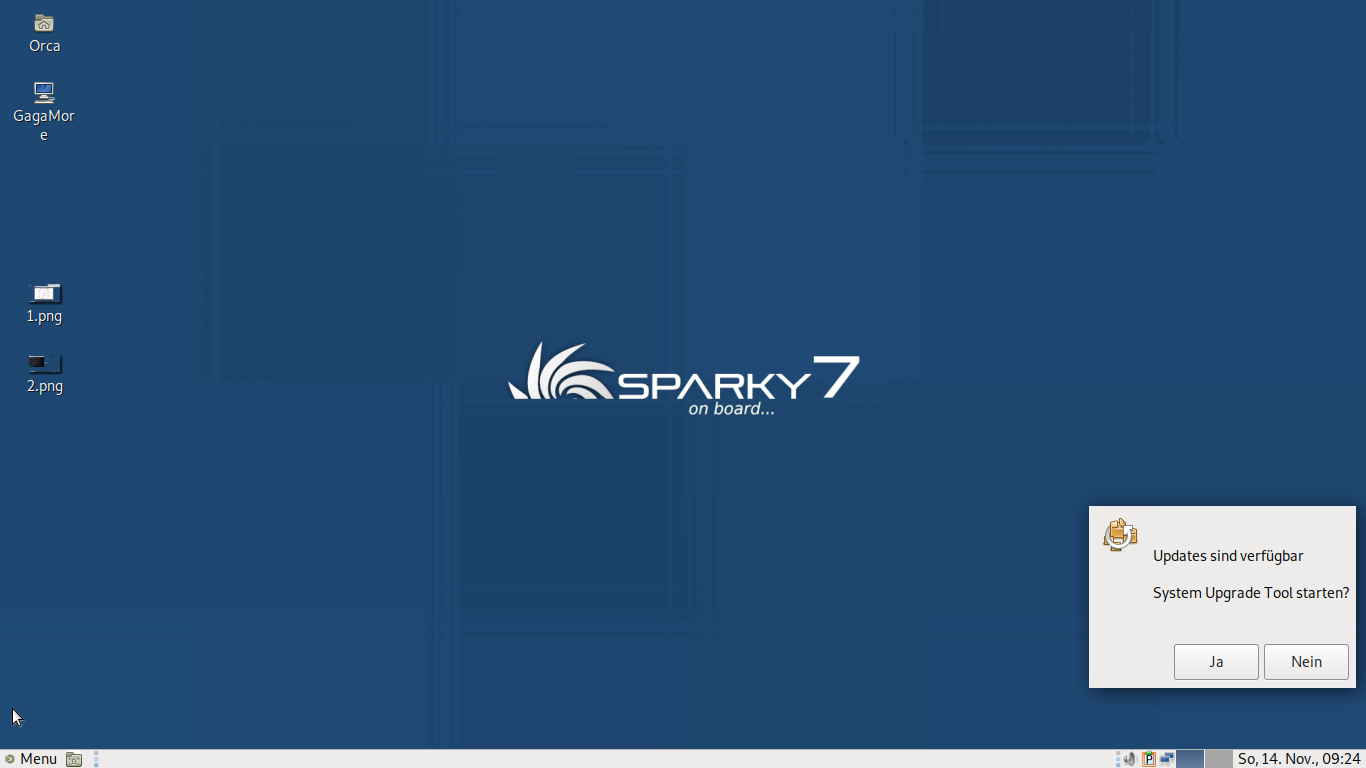 And that, my frens can be done in many ways, that I categorize losely as 'shit', 'functional', and 'delightful'. These categories are my own and the distros I file under each category are my own even more. Let me give you some examples:
SHIT: Windows, Debian, Arch, *buntus, RHEL, Fedora, MX, actually most Linuxes.
FUNCTIONAL: MacOS, Mint (incl. LMDE)
DELIGHTFUL: Manjaro, Sparky, EndeavourOS
See, I told you these categories and the OSes in them are not strictly logically chosen but I based this 'filing system' purely on my gut feels. How come I hate Debian and MX, tolerate LMDE but find Sparky delightful? All four of 'em are Debians under the hood but I'm too stupid to get Debian installed, find MX too restrictive with its XFCE desktop, and Mint a bit too nanny-ish. So Sparky with a decent amount of desktops to choose from and no meddling with my affairs scores big for me. I find Sparky's laizzez faire mindset refreshing and sympathetic.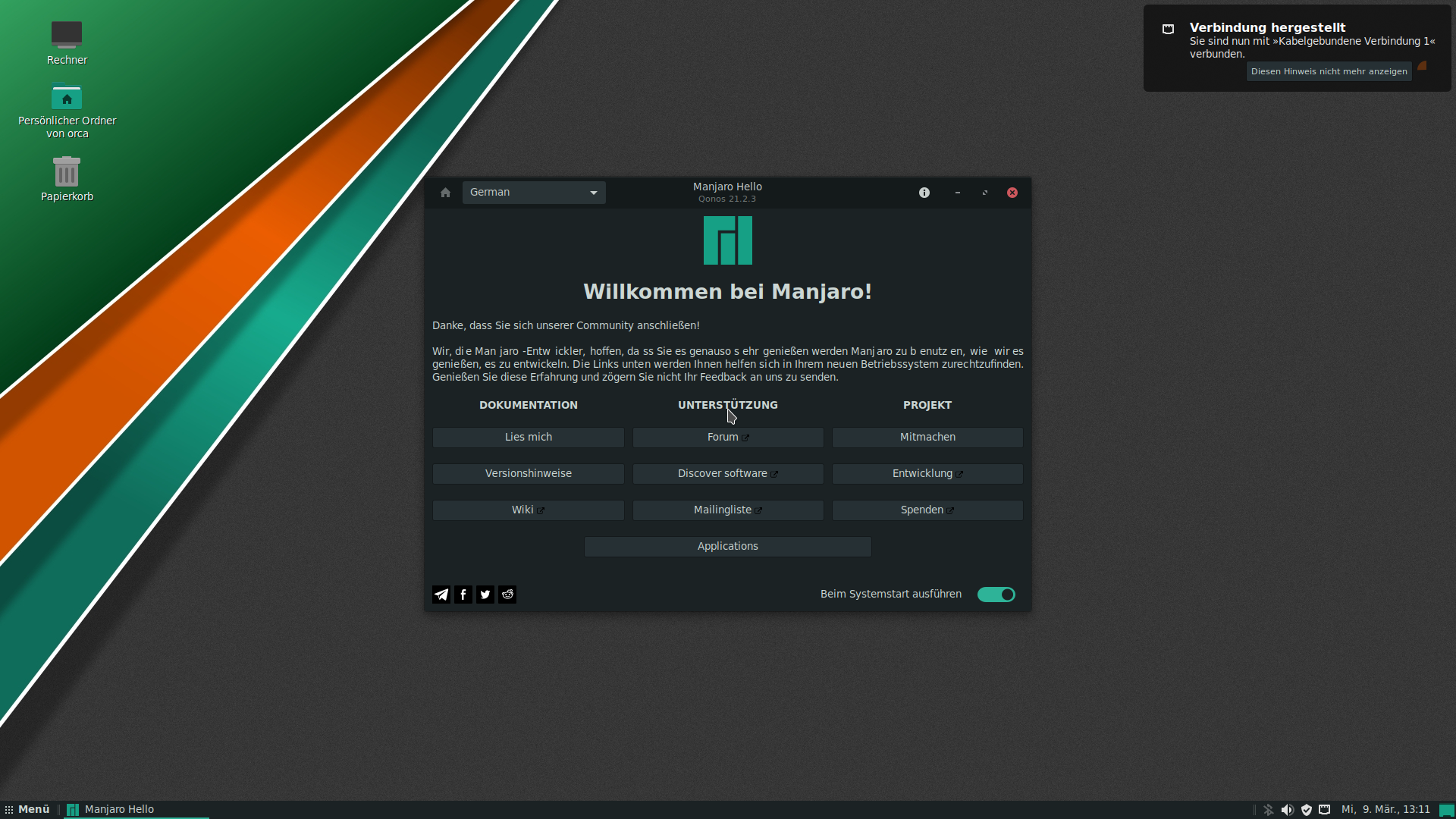 And how I can love luxus-liner Manjaro and DIY EOS both? Why do I love Manjaro and not Mint, when both are kinda the same mindset? Easy: Manjo is Arch-based and still full of creature comforts and let's me install the NVIDIA graphics driver with 2 simple mouseclicks. Cool, lovely … delightful!
But then why do I include the much more geeky Endeavour in the 'delightful' category as well, although it's empty af out of the box and I have to do everything by myself? Coz it's so easy. I once kinda learned some basic commands and now I'm able to add all the software and apps I'd ever need inside of 10 minutes. Keeps my mind busy without entering total geekdom. Gives me the unrivaled satisfaction of truly owning my hard- and software.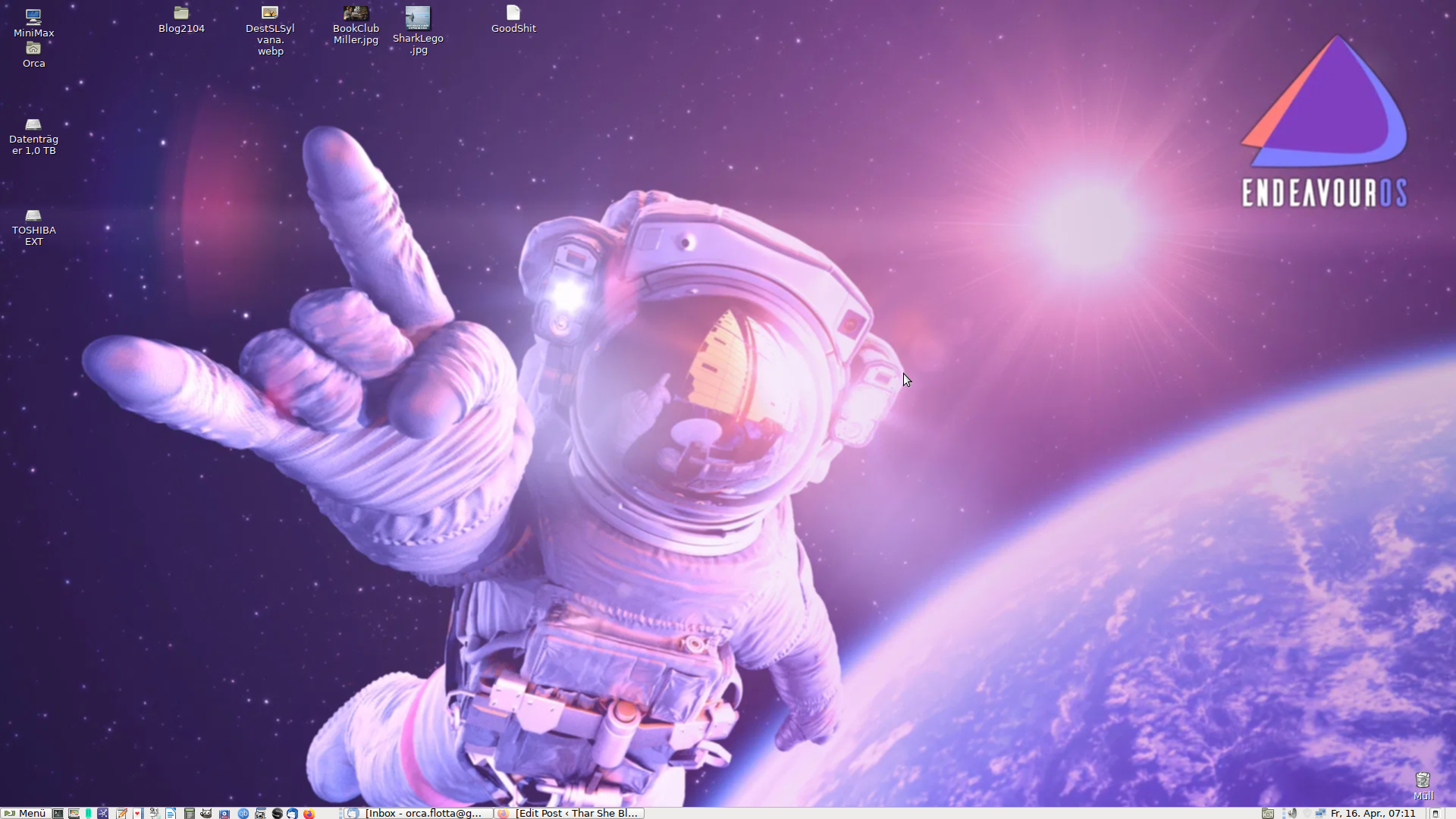 That's why I wrote your OS filing system might be totally different from mine, or you won't even have one in the first place. Trust me, I never had one neither but only lately thought about how come that some Linux distros give that warm, tingling sensation whenever I use them and others leave me cold. Sure, I can use them. They fulfill a basic need, they get the job done, but they don't amuse me.
Your thoughts go right below in the comments, ok?