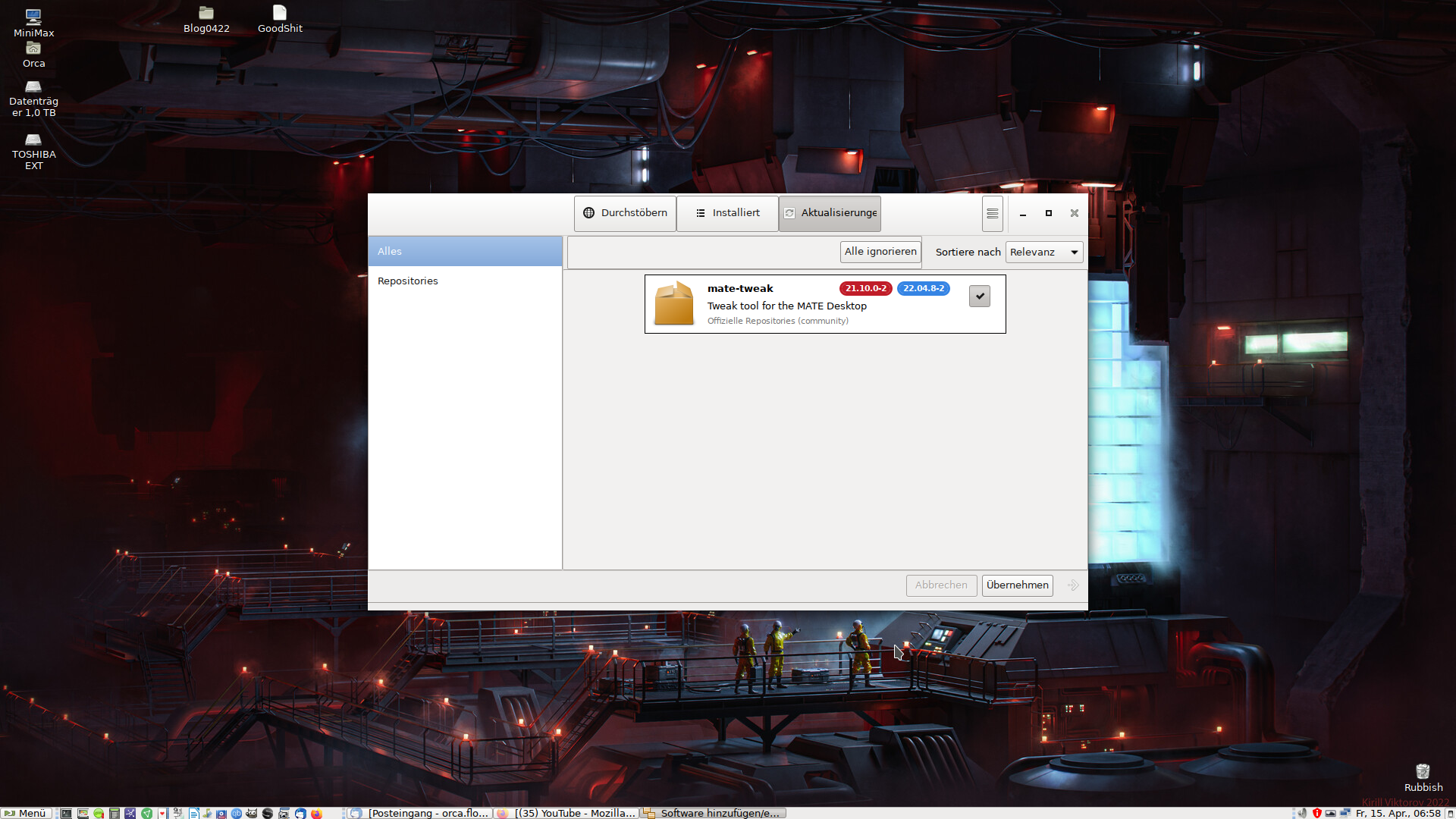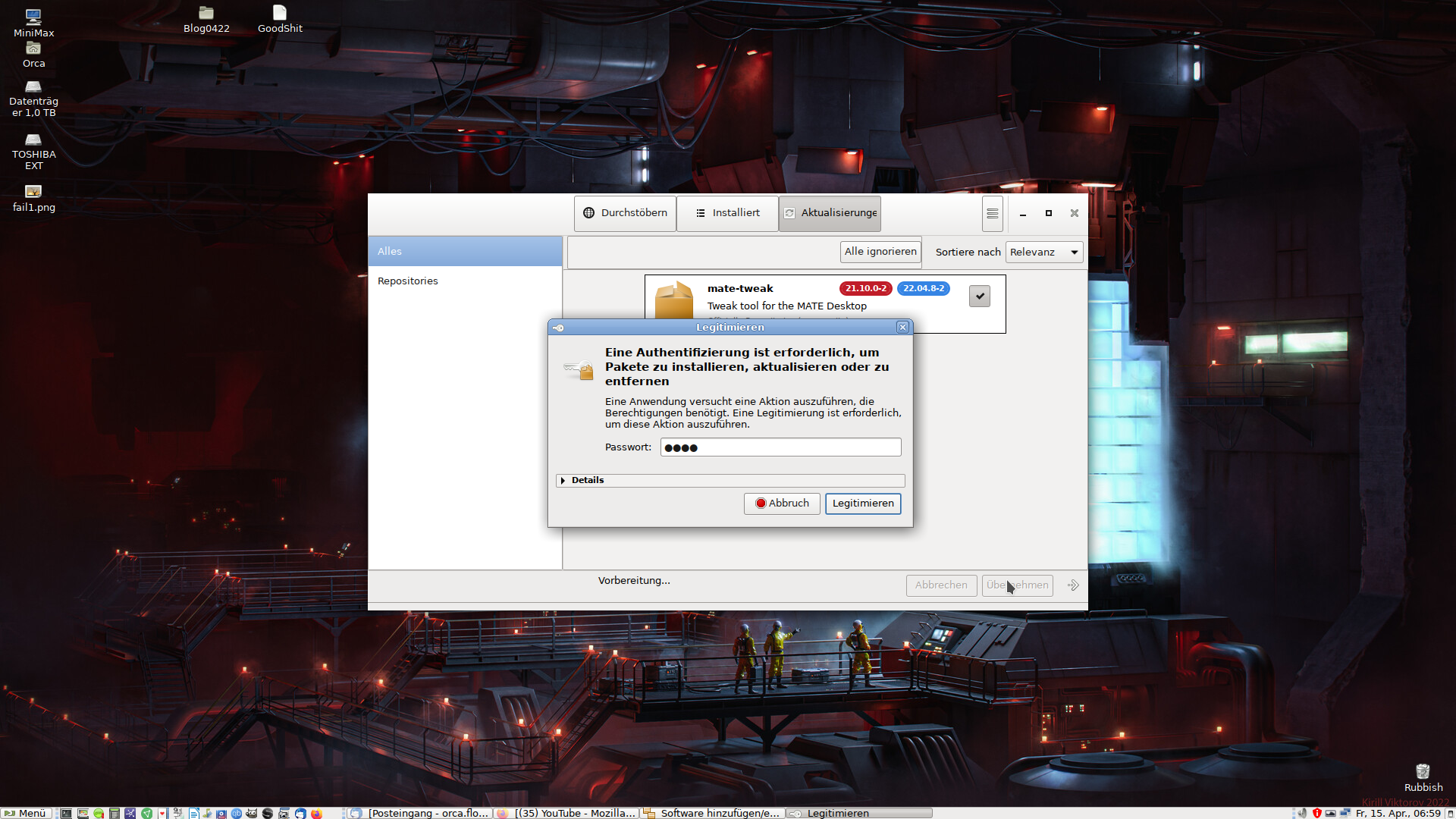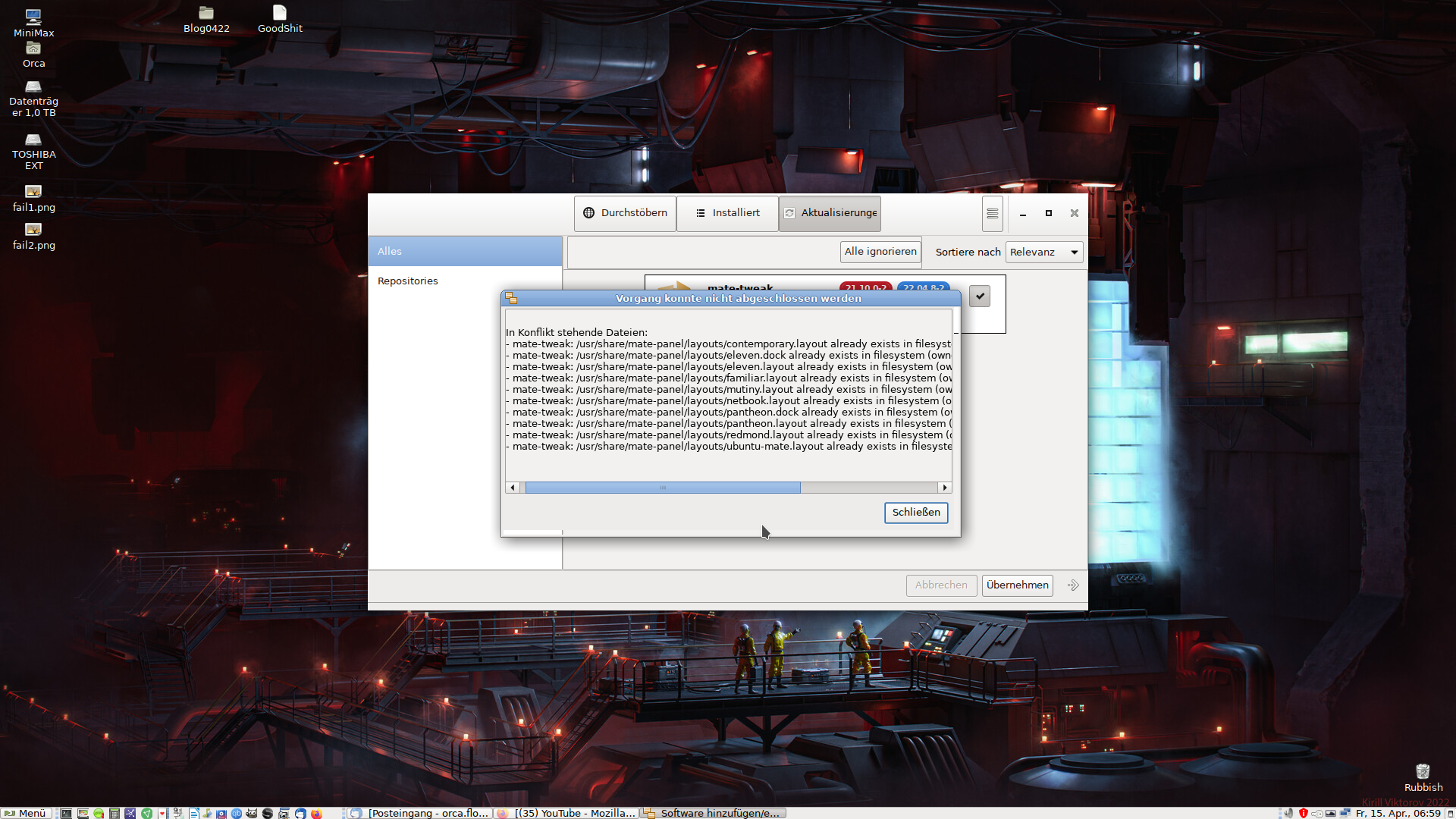 Manjaro. The kinda wannabe Arch-distro for beginners, with a kinda 2-week bufferzone between Arch updates and Manjaro updates. For more security. So they claim. 😐 But hah! Didn't have any failed updates in Endeavour lately. But Manjo giving my problems.
You serious?
Fortunately Mate Tweak is no security update but purely cosmetical stuff so we won't need it. So I decide to not check with Manjo forum (I'm not even a member there) but let the geeks complain and discuss it, while I just keep on computin' like always. I bet a remedied update will come down soon enough.
And even more fortunately Manjaro is a GNU/Linux OS, in so far nothing bad will happen when an update fails. I guess your Microsoft machine would be bricked after something like that.
Nevertheless – lesson learned – I decide to kick Manjo off the laptop and re-install EOS on it. Like so! Just to be sure. 😉