Does that mean we're getting a season 2 of Ghost in the Shell SAC 2045 soon?
近未来SFの金字塔「攻殻機動隊」、神山健治 × 荒牧伸志による2045年の未来像 全身義体のサイボーグ・草薙素子率いる公安9課が、今再び電脳犯罪に立ち向かう 待望のシーズン2はいよいよ5月に全世界独占配信!
Season2 Opening Music:「Secret Ceremony」/millennium parade
Music:Daiki Tsuneta
Lyrics:ermhoi
チャンネル登録: https://bit.ly/2S1vSXh
Netflix公式SNS:
➡️TWITTER: https://twitter.com/NetflixJP
➡️ANIME TWITTER: https://twitter.com/NetflixJP_Anime
➡️INSTAGRAM: https://www.instagram.com/netflixjp
➡️FACEBOOK: https://www.facebook.com/netflixjp
As I wrote earlier Stand Alone Complex 2045 is easily accessible in comparison to the earlier GitS series and movies – but still outstanding in the 2020s! So I'm really looking forward to this next season. Let's hope Netflix America won't lag too far behind Netflix Japan's version.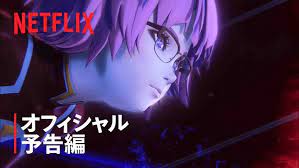 PS: You noticed Motoko had deep purple hair already in the early 90s before it became en vogue with the help of those fuxn SJWs and millenials? You did, right?