… as long as it's still available. 😮
Gud moarnink, efferiboddy
Many newnesses from Europe's dirtiest, scruffiest, nazi-infectestest shithole:
Chasing cats in Bucha
Edged on by the 'intelligence' community the 'western' media 'get ahead'
and produce one lie after the other.
Here they are, reporting on some scruffy cat in Bucha, a town that had
seen five weeks of intense front-line fighting.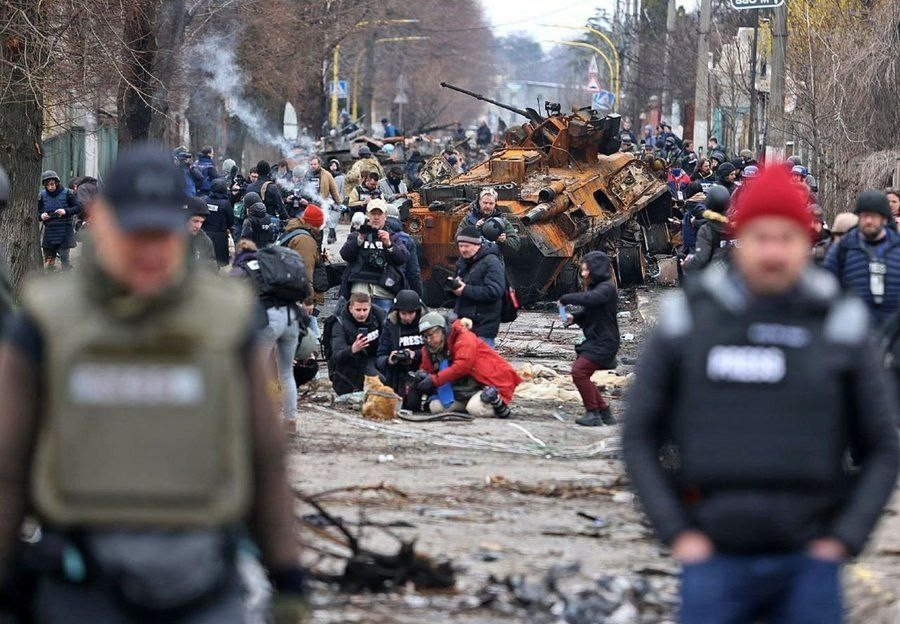 I wonder, was that before or after they found the 300 – 400 dead civilian corpses that the Russians allegedly killed before they moved out?