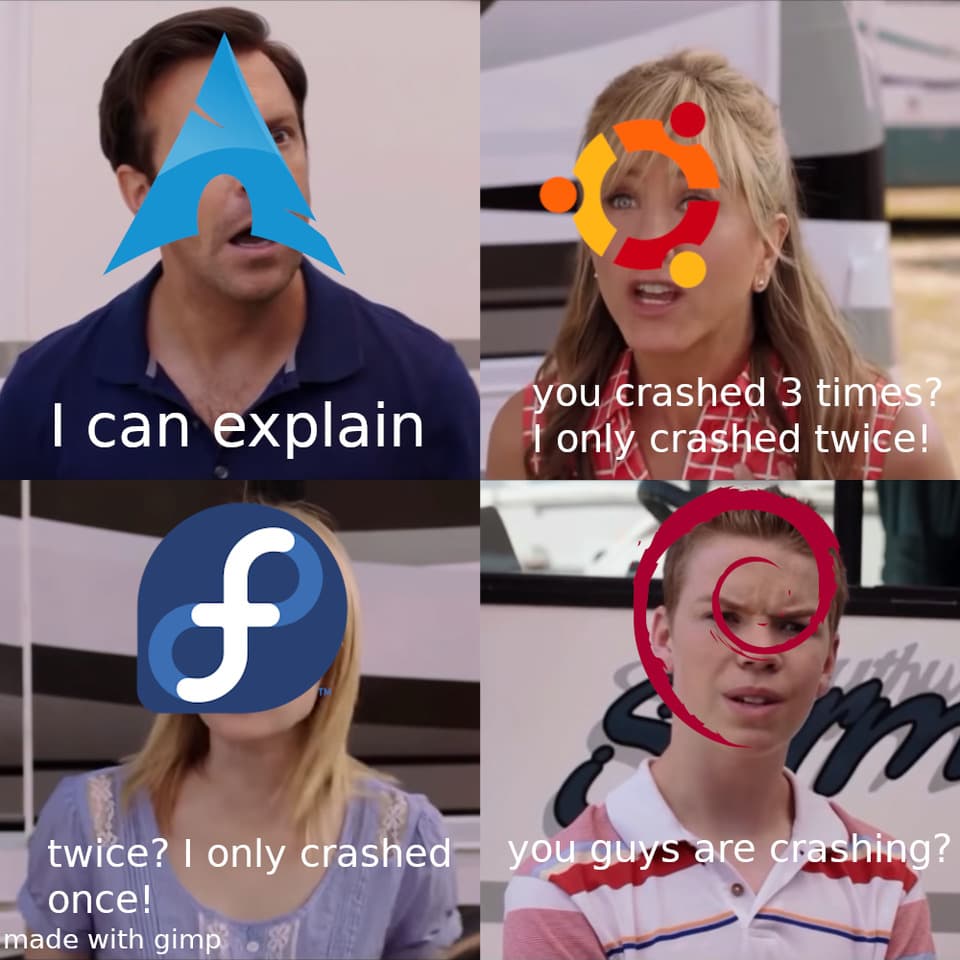 Debian is months and years behind recent developments in the computing world. It never changes, of course it's stable. And if you use your Arch(y) or any other Linux system and use it like a normal computer OS, not like a ballpit for 3 y/o geeks, they are equally secure and uncrashy as Debian.
And Debian wouldn't be where it is now, and having its legendardy "stable" status if it weren't for more modern, not as risk-avert, distributions who are scouting the path for grampa Debian and helping the senior citizen across the road.
But let's not get into petty infights here. Let's be happy for every single user we could save from the Microsoft/Apple regime. And about the codebase we can talk later, once the new user is save and soundly established in the Linux environment. See, I'm not against Debian per se, considering LMDE as one of the best n00bie distros at the moment. Can't go wrong with that thing.
TRY IT! You must.