Right now the latest kernel for EndeavourOS – a distro as close to vanilla Arch as possible – is 5.16.15. This is de facto the most up-to-date usable kernel for all Linux distros. Even if most will only get it in a couple of weeks or half a year or later.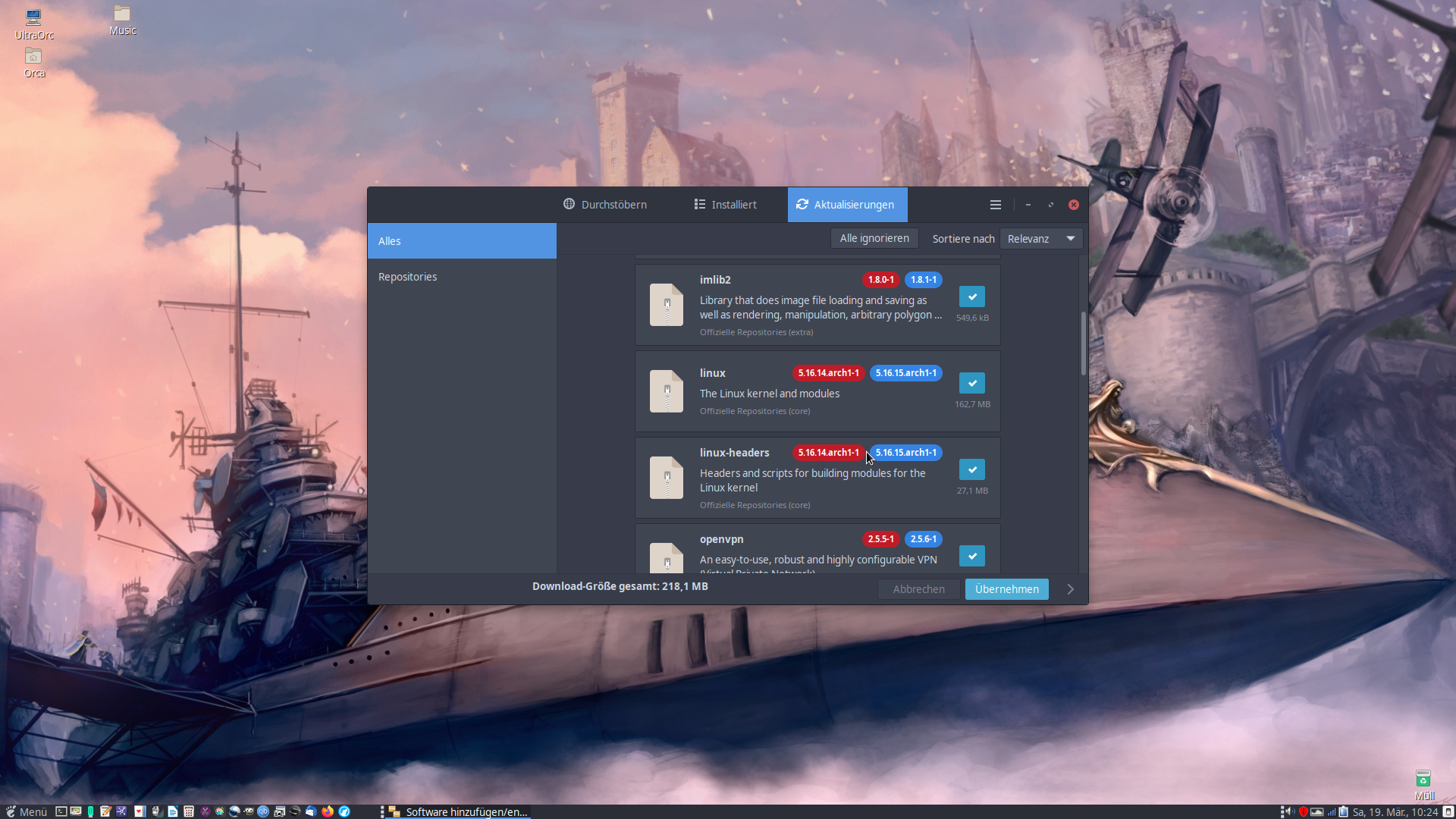 But when I look at my trusted Manjaro-powered main computer I see not even this slowest updating Arch-type distro is far behind on 5.16.14. Will probably be updated in next week's update. And if not, well, they'll have their geeky reasons. To keep you save!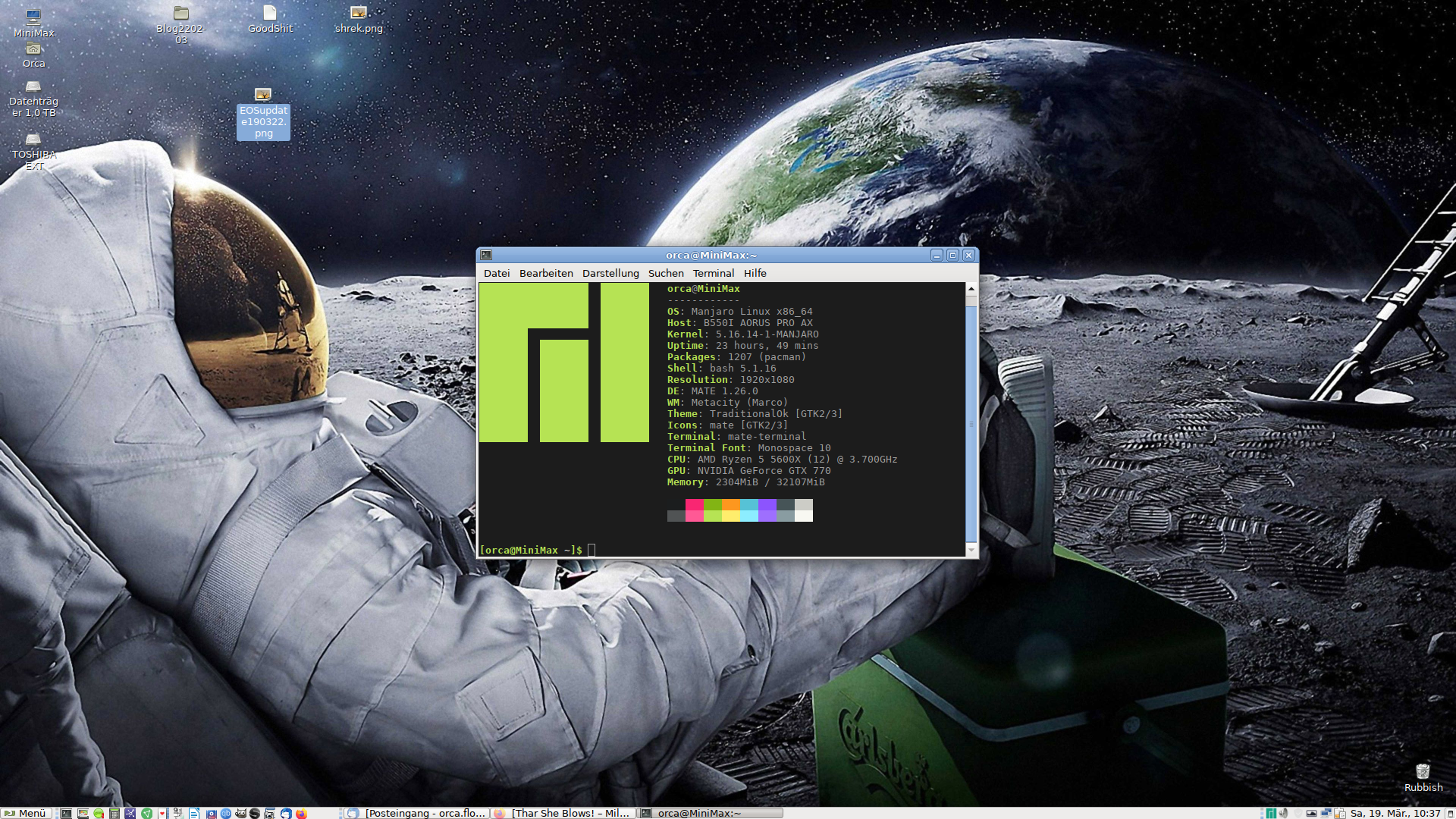 I said it before, I said it often: I'm not at all geeky, maybe a bit of a girl nerd coz I always strive to have the best available to me. And as a non-specialized , non-gaming, mom n dad computer user the absolutely best user experience you will have with Manjaro Linux. It's almost as comfy as your Linux Mint but you'll be in a higher class … and the devs will take very good care of you.
Trust me: Manjaro is not harmful!