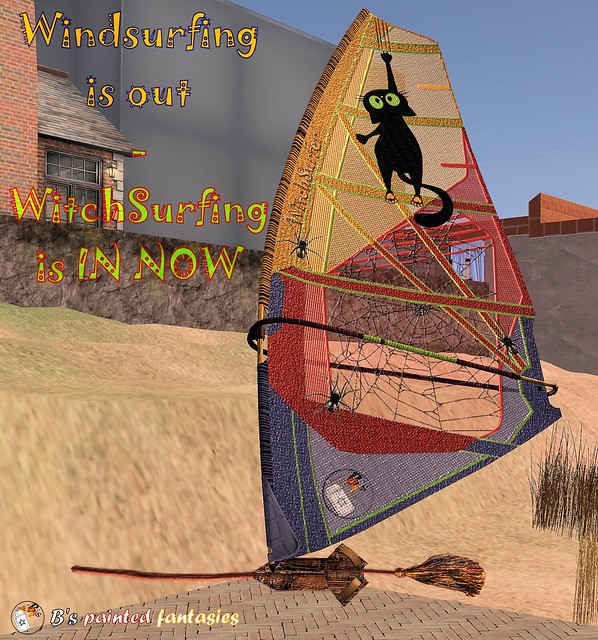 Have you wondered about Bianca's slightly unconventional surfboard at the last race day? Stop wonderin' for star reporter Orcsi has the scoop unearthed for ya!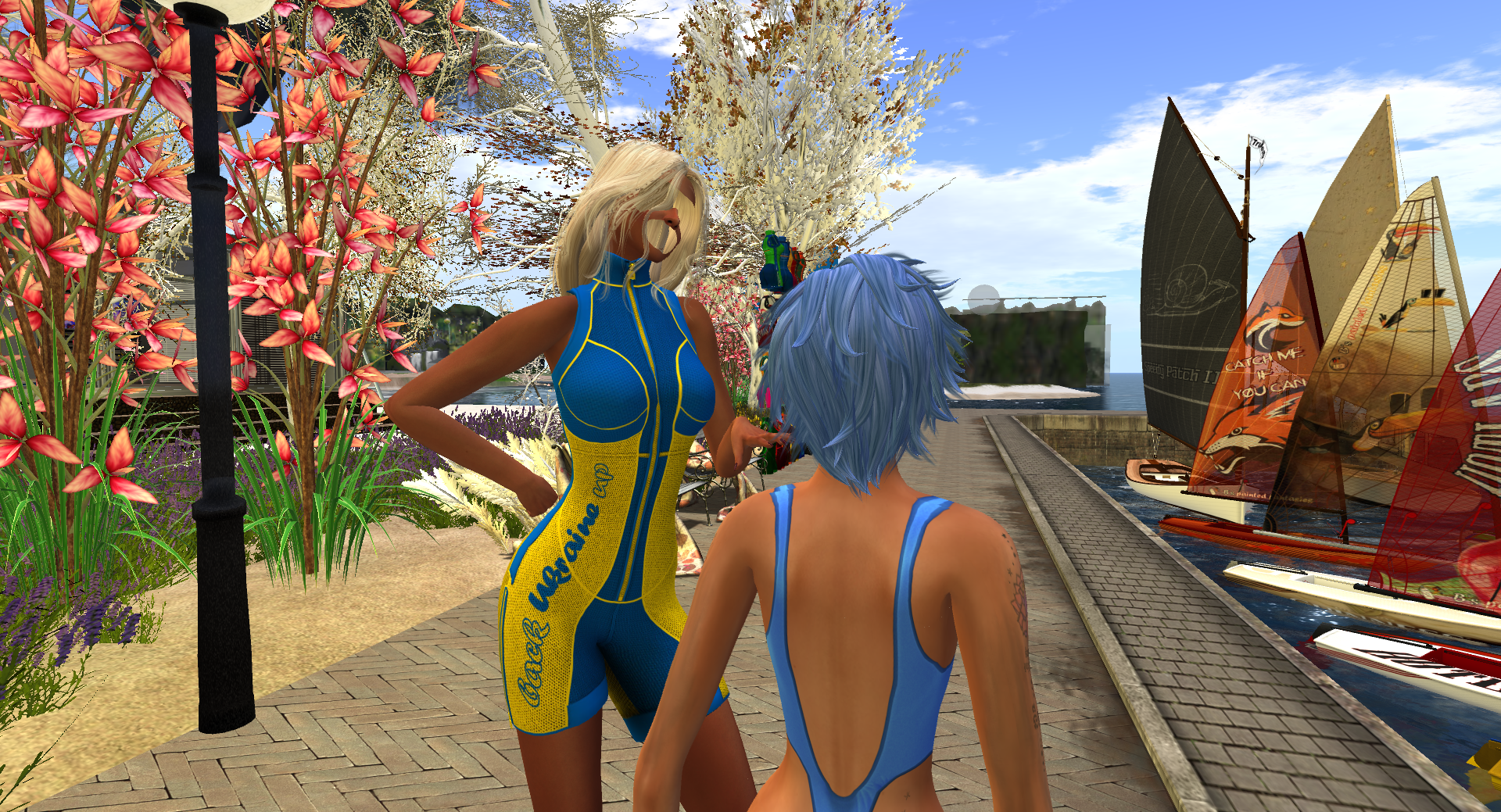 When I TPd to Bianca's Painted Fantasies store in Stinson, Bia was already there so I could ask her about the witchy broomsurfer. The appearance is just a magical trick, behind it is the same old windsurfer they are using all the time for the races. Bia asked me to let you lot know about it, so you won't crash into any buoys, since the broom/board is wider than it looks. Capisce?
You can't buy this apparition by now but Bia's doing her best to release it on her MP asap and later in world as well. Check often!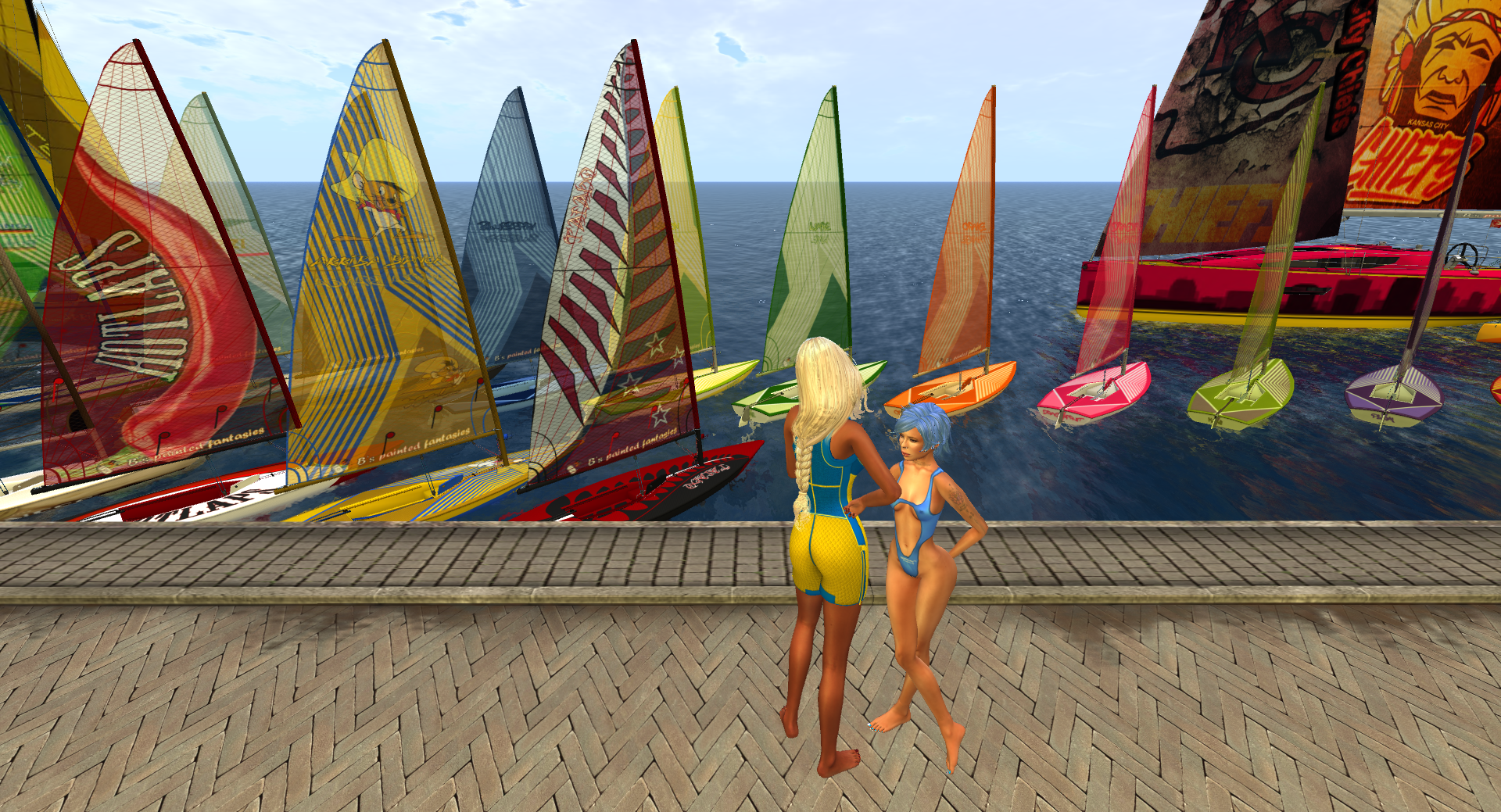 Edit: Bia added a bitchin' hat to the outfit! 🙂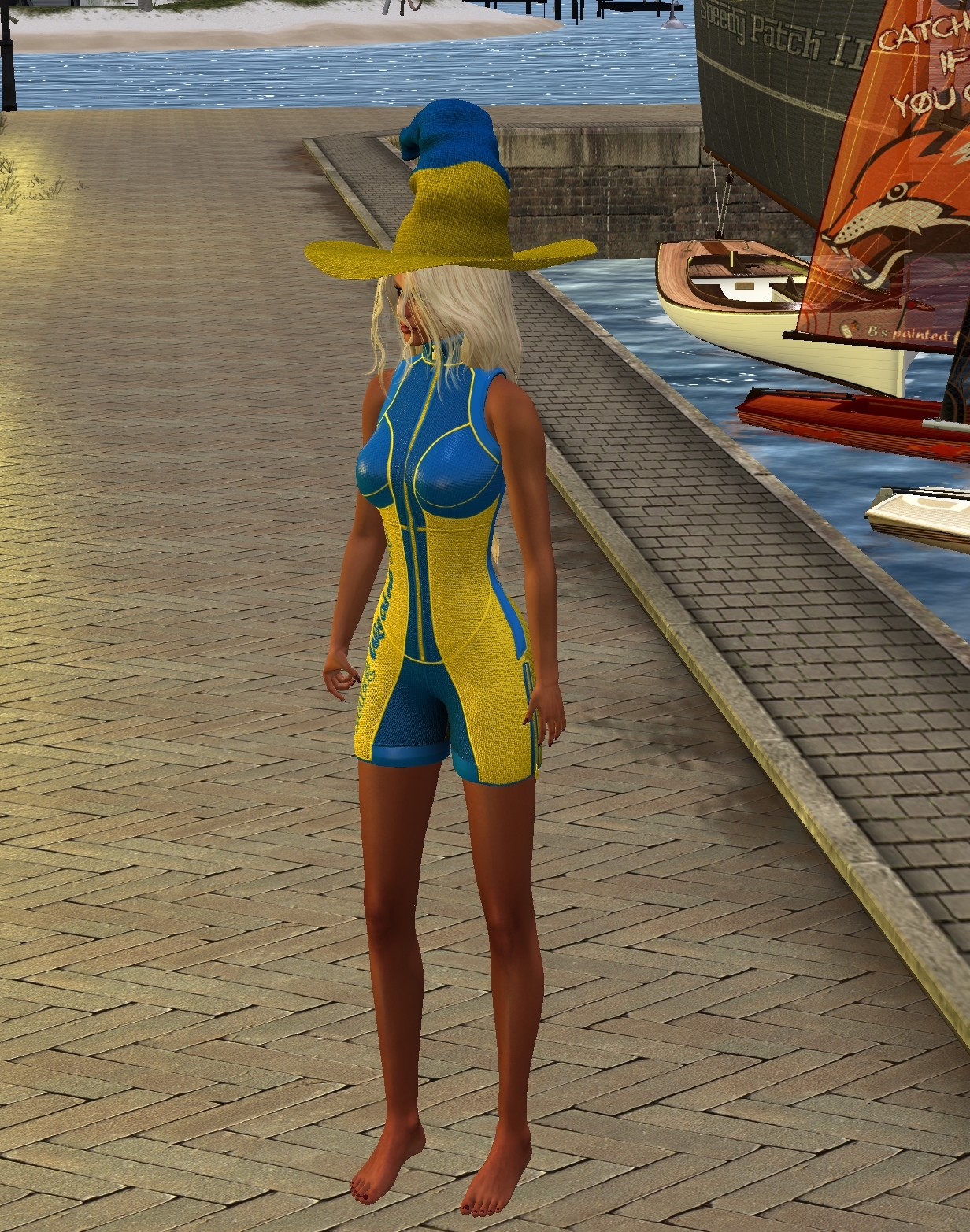 Looks like a tophat/sombrero/pudelmützen mix in my eyes. 😉