Hey y'all
Did you read Karmi's interesting Linux blog lately? One of his newer stories I don't get at all. Please read Karmi's blog and then tell me if TP-Link made the most useless product ever or I am, like, totally stupid.
Okeee, I give you this: In a corporate situation this might make some sort of sense. I remember we had those ethernet hubs in our office as well, and all the ladies in one dept or an office were connected to one such unit. And from those one cable ran to our server room where the main router was located.
But we're talking about only a handful machines now. Private use. Karmi's got 6 PCs permanently plugged into the interwebz and Orca and hubby got 3 desktops and 1 extra cable for her laptops. Hubby's laptop and smarty phone go wirelessly.
And look how our ultra complex setup looks like: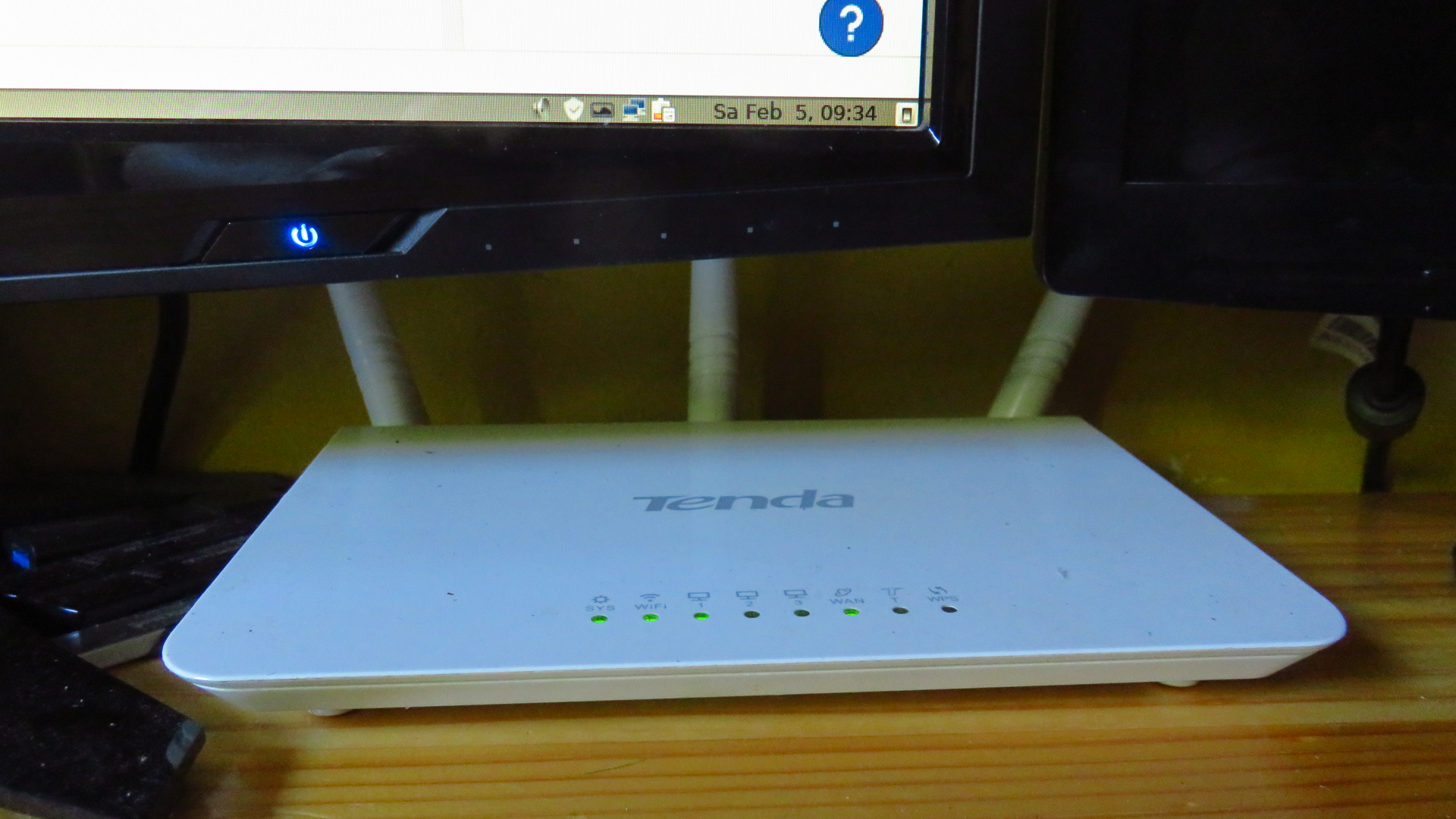 Yeah, that's right. One cheapo riff raff router I got complimentary from the ISP. You all know these things, you all have similar boxes in your households as well. It has wireless LAN, of course, but more importantly it sports 4 or 5 or more ethernet ports to plug in the Cat5 or Cat6 cables of your good machines that need a fast and stable connection to the interwebz. That's all we need.
So why did Karmi give up on such things and instead uses a network switch? Doesn't he need a router?