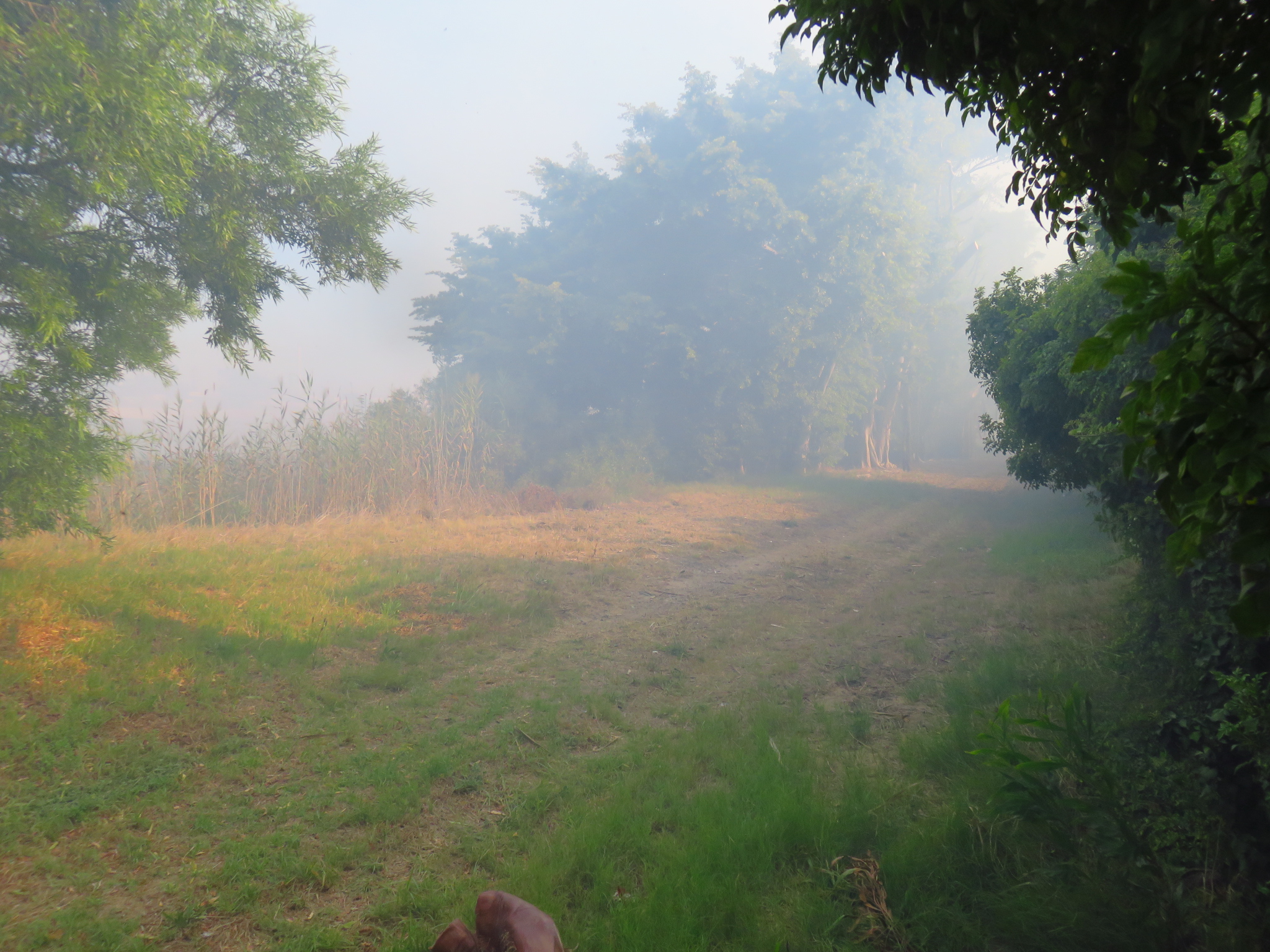 Some time in the afternoon hubby and me both noticed a burned smell and a quick peek outta the kitchen window showed me the whole complex was covered in smoke. Checking the Street Committee WhatsApp group showed many excited and nervous posts, and chat about 8 fire engines being deployed, so I decided to venture outside and have a looksee for myself. Hubby was like "Woman, you're embarrassing yourself" and I was like "Ya, me and all the neighbours too".
So I drove Oubaas to the back gates of the complex and …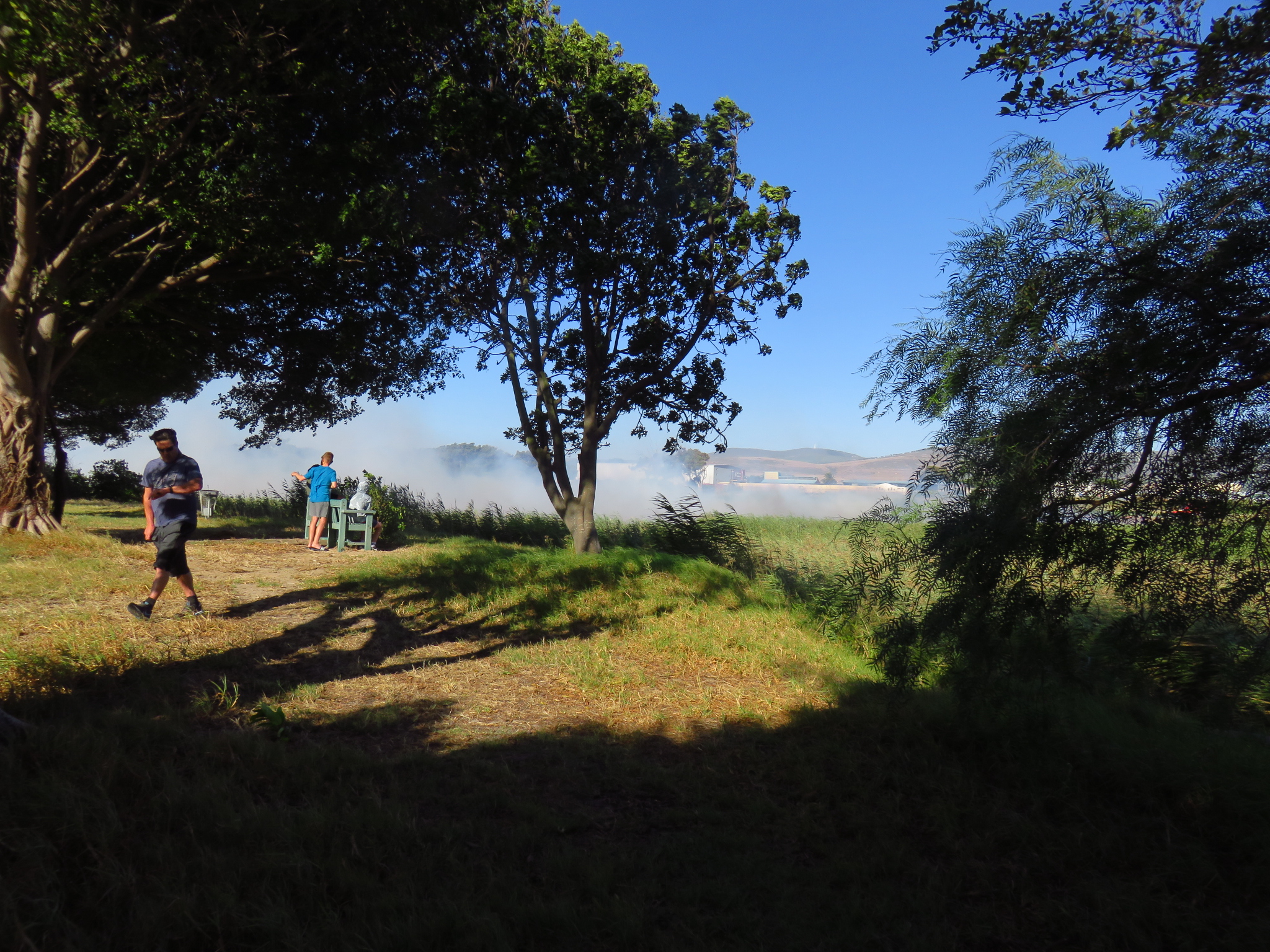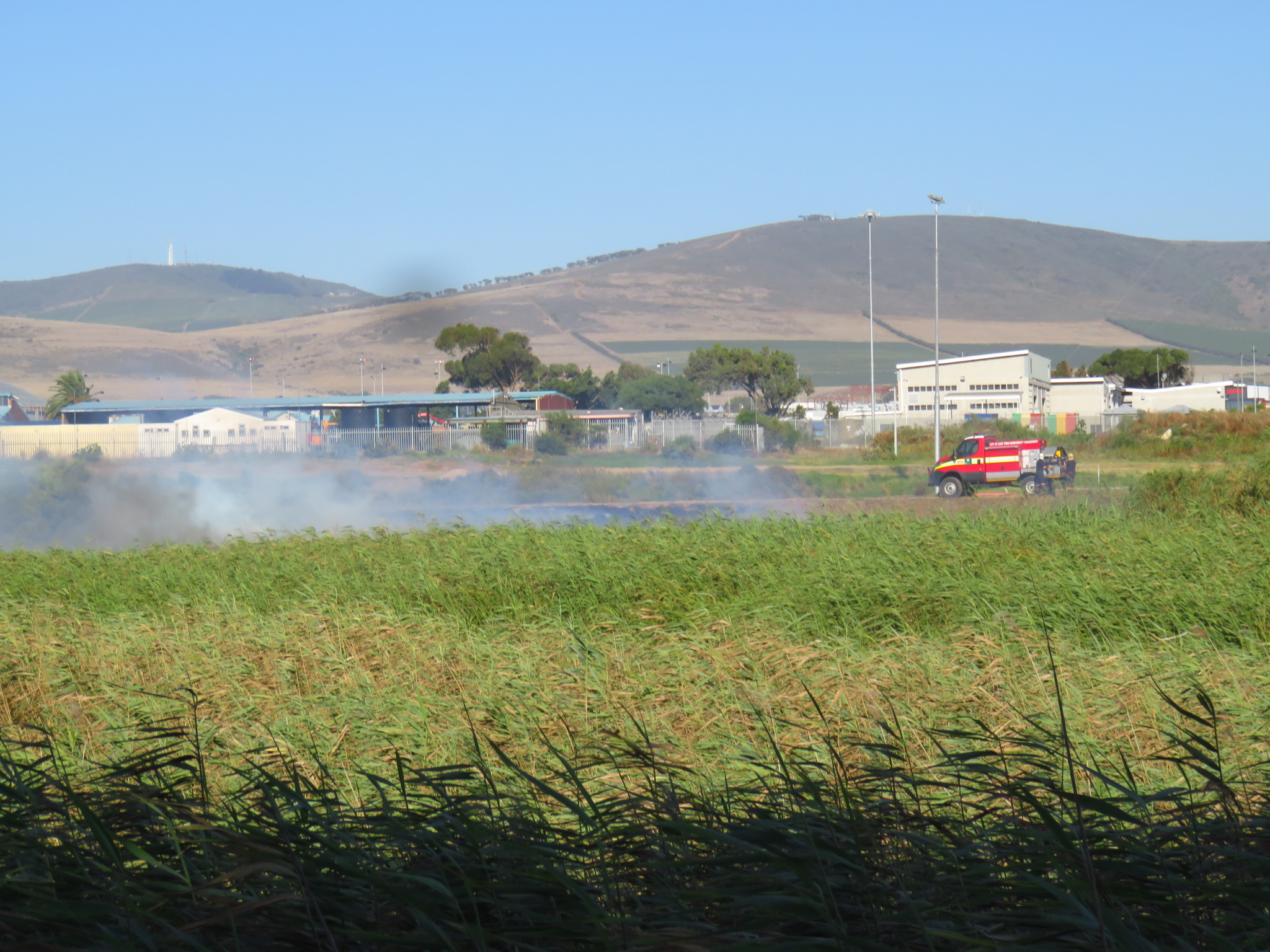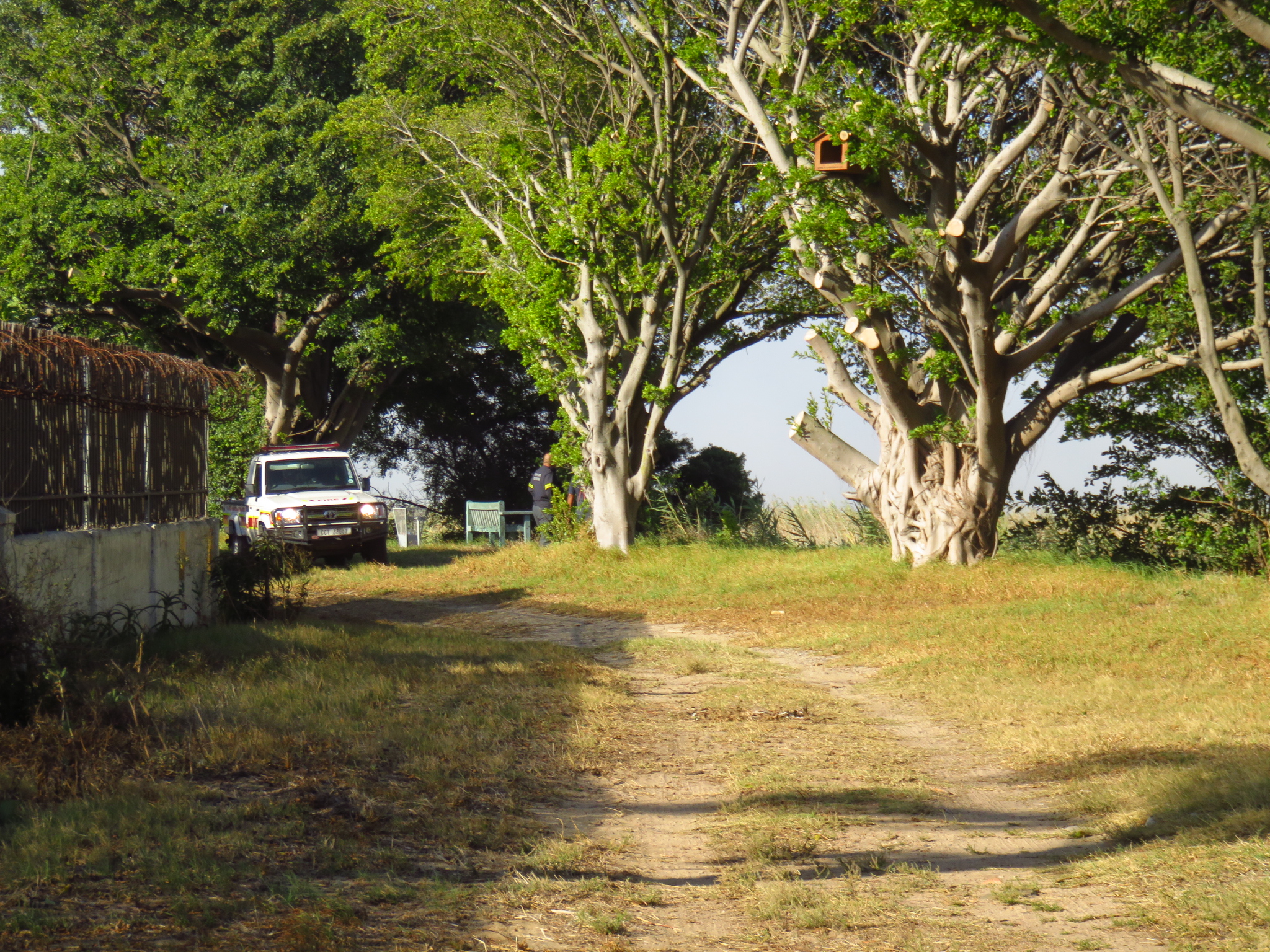 So, yes, I gotta admit I missed most of the fiery action and only caught the aftermath. 😐 As for the cause of the fire … probably some vagrant playing with a lighter or sumfink.