There is an older sailboat in SL called the Laser One. You might know this from earlier Olympic Games as an olympic class.
This boat is really fun to sail in SL even with the animation freezes the creator doesnt want to stop in this boat, because updates on boats dont bring profit and the customer has paid for it alreay. So if they dont like it they dont need to sail it. Why caring for a better update and more smiling customers?
But even with these issues i enjoy sailing and of course racing it in Amy's races or at hotlaps.
This boat comes in two versions.
The first one shows an Info text when you start sailing it with all important values you need to sail it at its best: AWA, Sheet Angle and Boat Heel Angle.
The second version is more challenging. It doesnt show you the values. On the sails you get tell tales in "red" when your sails are trimmed wrong and they change to "green" when you trimmed them in the right range.
But this boat gives you an additional little speed boost when you raise the center board and when you keep the Boat Heel Angle below 8-9°. But how will you know you are in that range, when you dont get the value for it anymore. You can listen to the changing sound, but not many use that.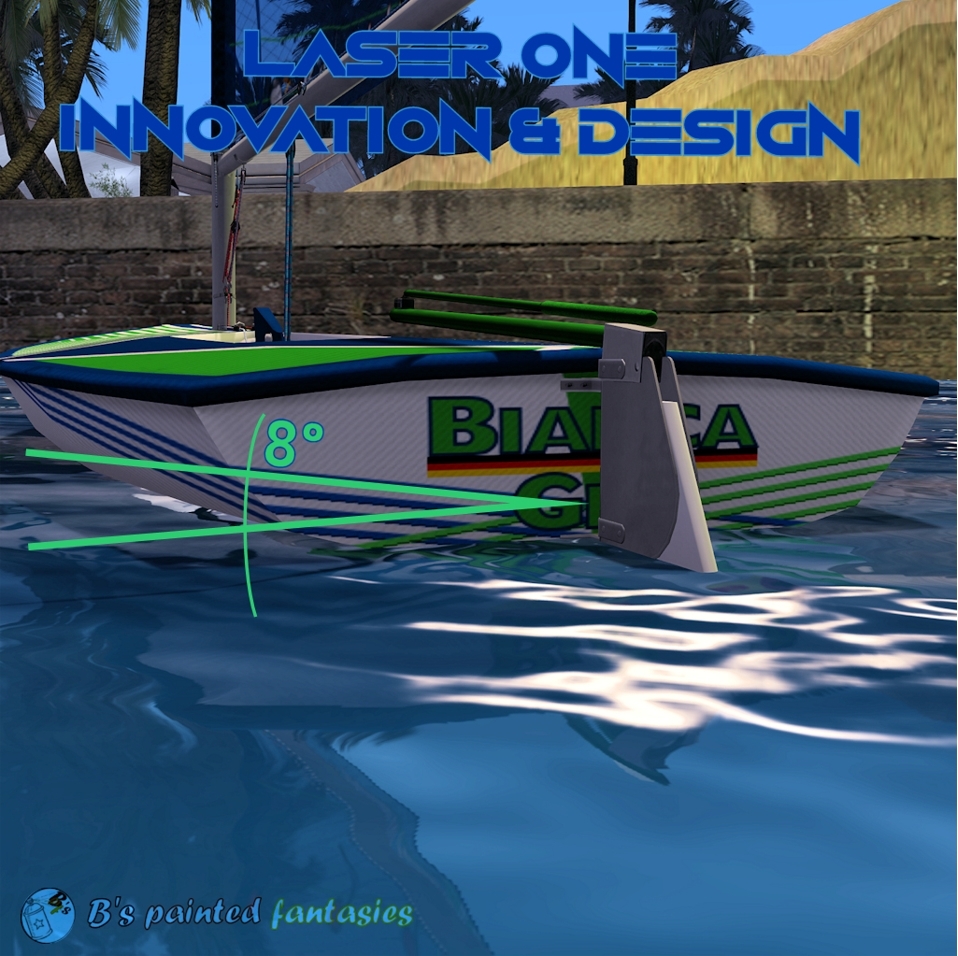 Dont think about the answer anymore. I had the idea: I "painted" a couple of parallel lines on the transom with 8° and integrate them into the design on the side. So they look good and are even very useful.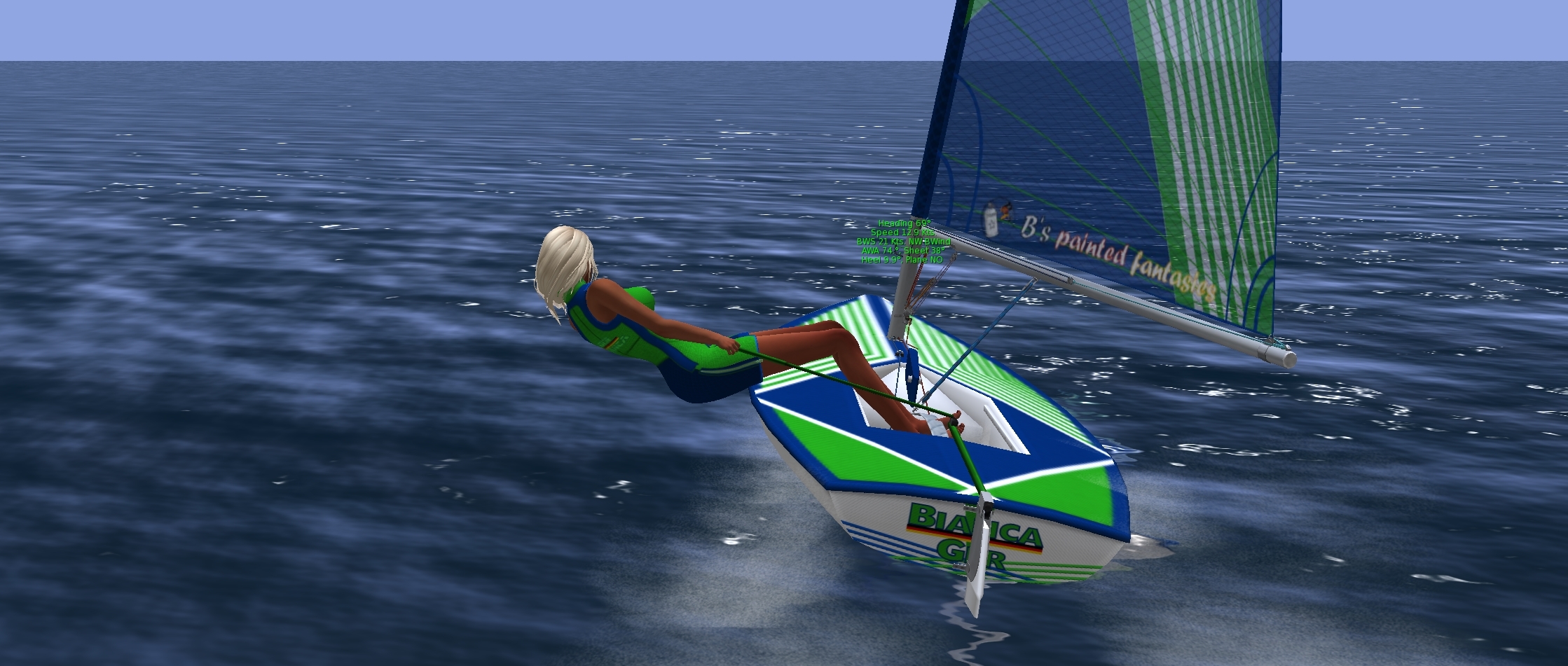 Now you can hike forward and backward on the boat when you sail downwind, keep the lines parallel to the water and you will get the extra speed boost. You dont believe it? It is useful and works very well for me.

The colors come in the tell tales version as well with the "new lines" and are available here:
https://marketplace.secondlife.com/stores/189898
like this one: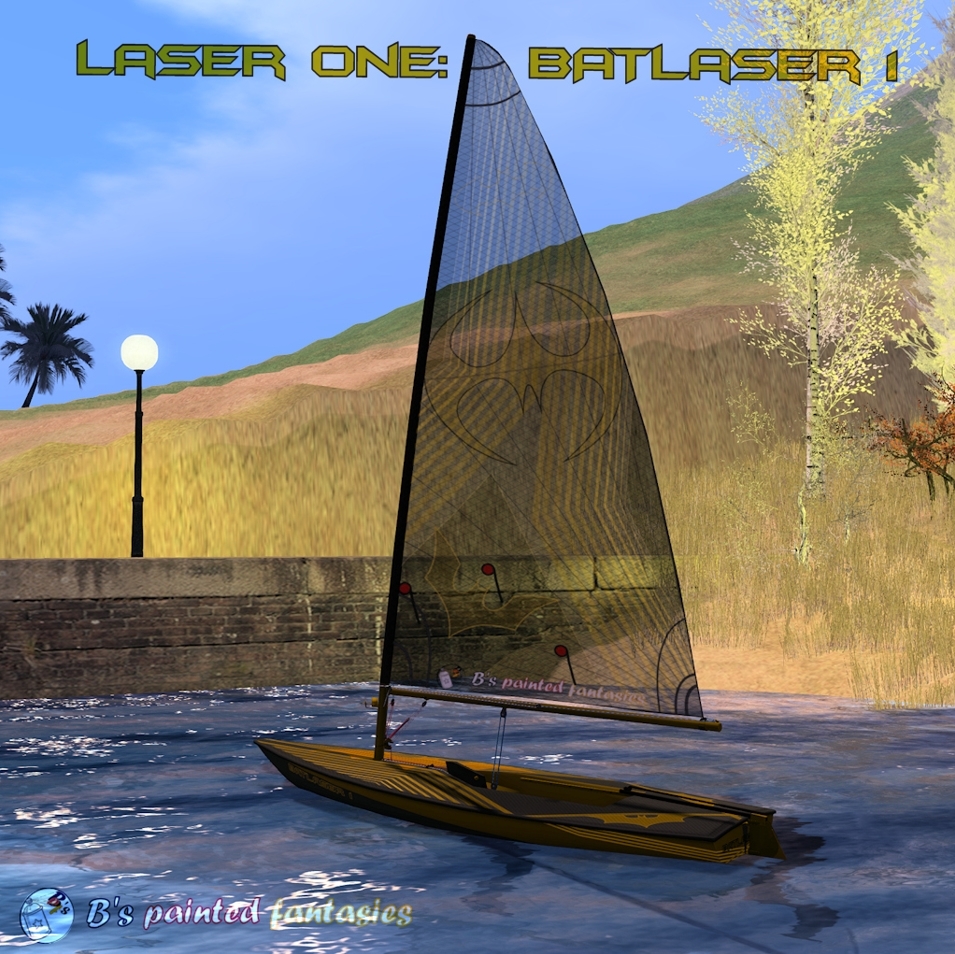 Stay all safe and healthy
Hugs and kisses
Bianca