Following the events of Avengers: Endgame (2019), an unexpected tragedy forces the Eternals, ancient aliens who have been living on Earth in secret for thousands of years, out of the shadows to reunite against mankind's most ancient enemy, the Deviants.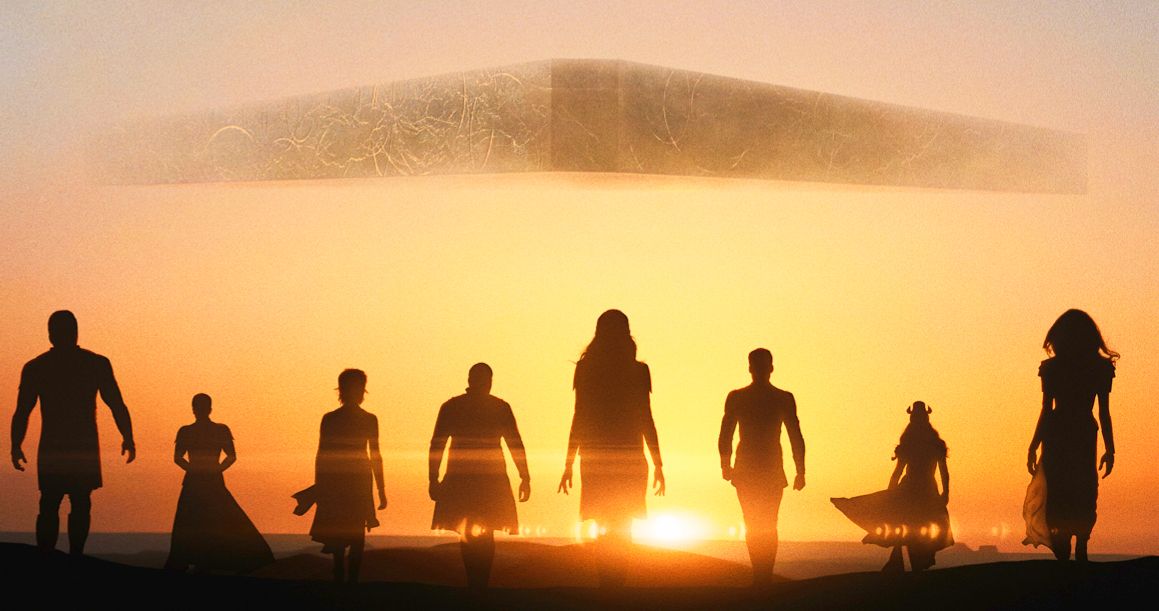 What do one of the best little character dramas of the last year and one of the worst megamulti Marvel live action comic book movies have in common? Right, yes, as everyone's guess would be: They share the same director. 😮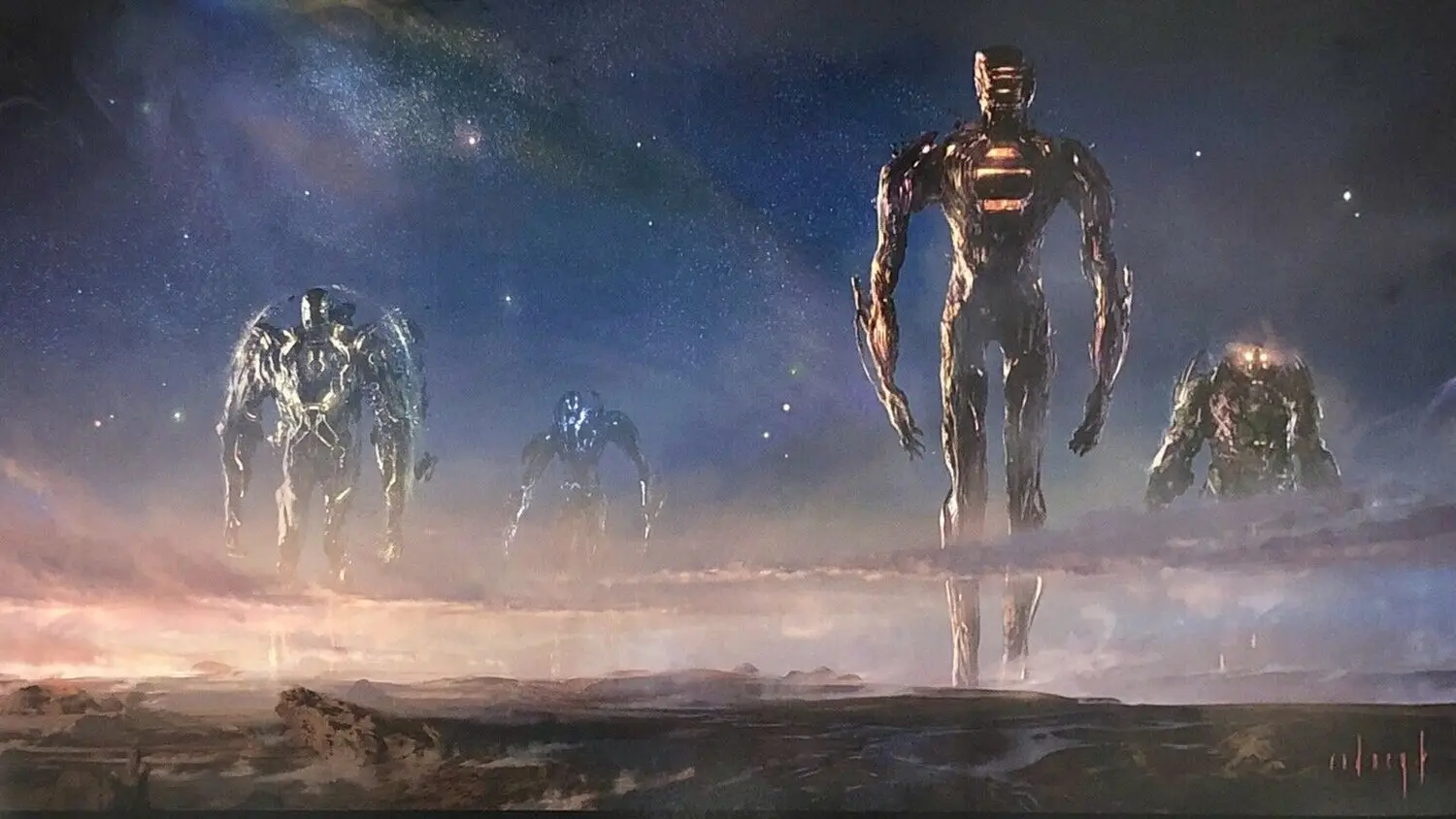 Fuk wot? Yes, indeed. And now ask yourself if you were a bigwig exec at Disney/Marvel, and just watched Nomadland, would you be like "That Zhao woman, we need her to direct one of our very expensive action blockbusters!"? Rather not, eh? I have no clue what that guy or girl in a manager's suit was thinking exactly but it must've been rather stoopid. 😮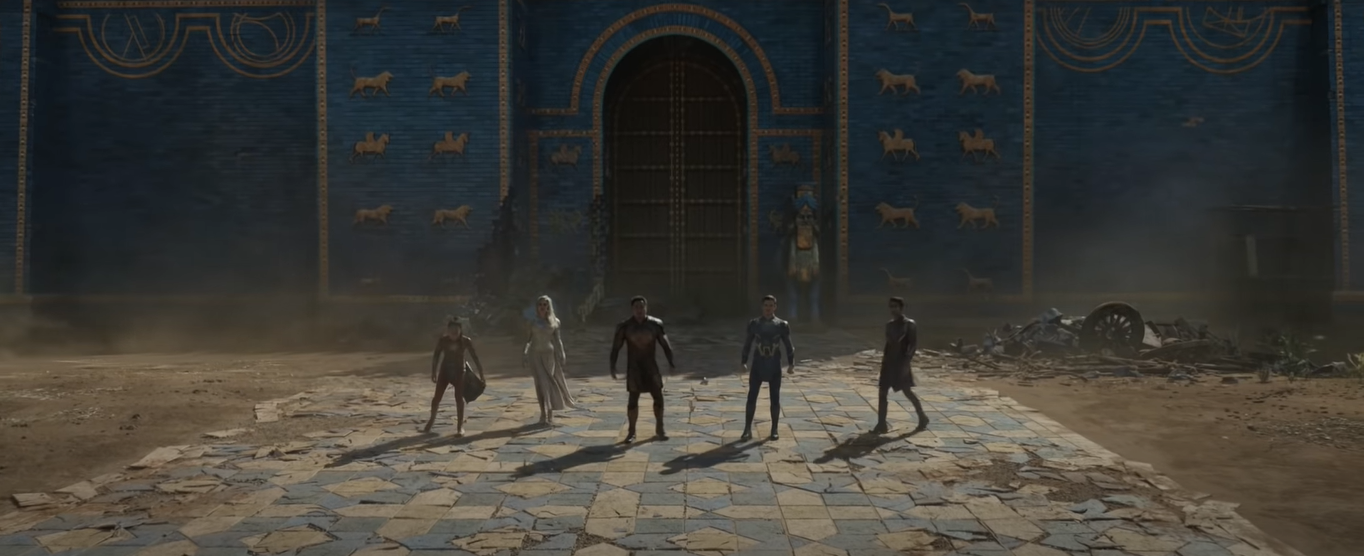 Chloé Zhao is a very talented directrice, no doubt. But there is a distinctive difference between slow and deep character studies and an action blockbuster for 13 y/olds. And I also doubt that Zhao exactly knows how to use a multimegabillion woolongs budget. And use it wisely.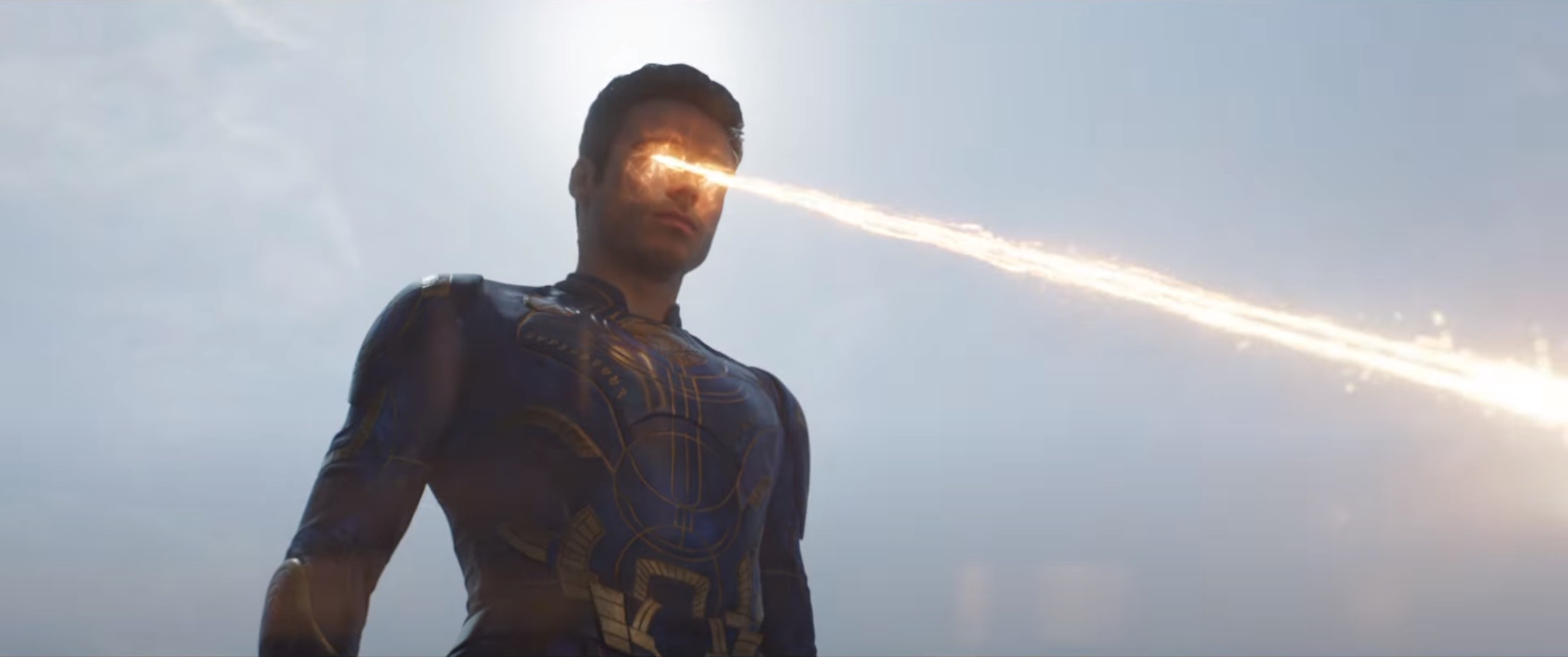 In the end what we got with Eternals was a little film with little human drama but expertly directed and acted. But what we also got was a complete disasterof a Marvel film, the worst and most confuzzled Marvel spectacle ever. We got an overabundance of pretty but senseless and useless – and expensive – CGI, my mind refused to decipher. We also got a lot of meaningless drivel, camouflaged as dialogue. A lot of pretty people in Marvel superhero uniforms, standing around doing nothing.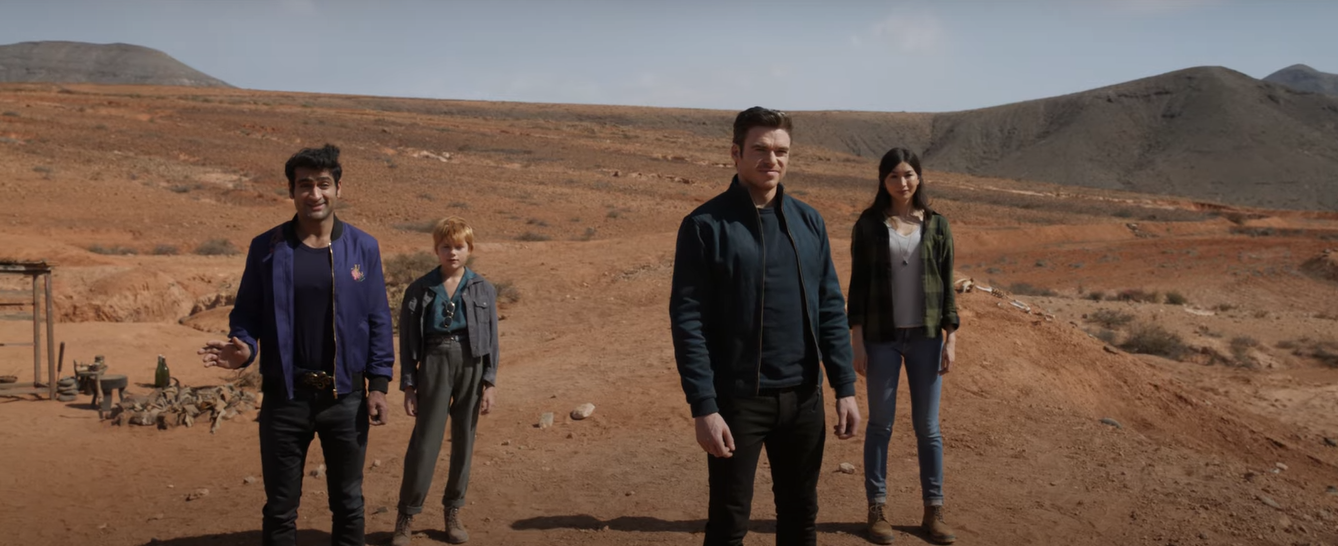 The only thing eternal in the Eternals movie was the boredom. I started to get seriously bored around the 30 minutes mark … and knowing I still had to endure 2 more hours of that shit didn't make it better. Say about the Marvel flicks what you want, call them silly, overblown, childish, full of cheapo drama; one thing they always managed to do: They are utterly entertaining!
Not so Eternals, which was a legit snorefest. 😦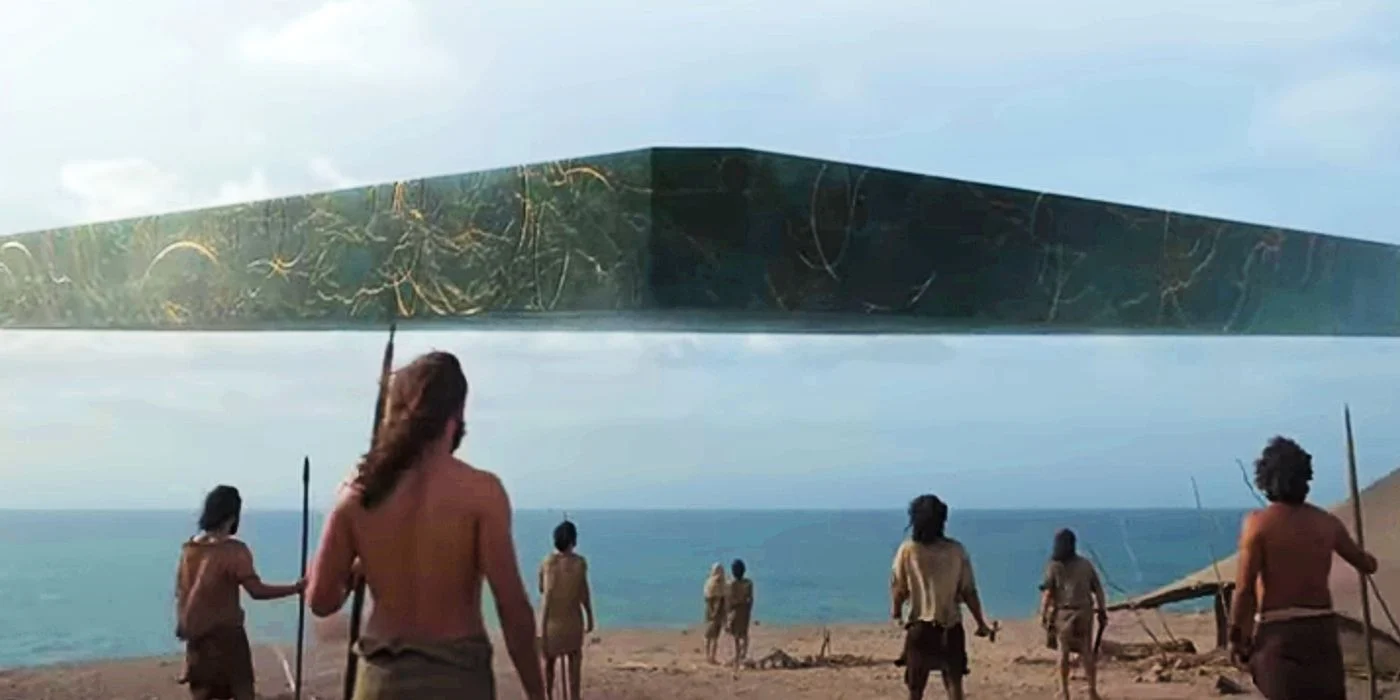 What else was remarkable: Angelina Jolie (Thena) looks seriously old now, not like my girlcrush of old times. Lia McHugh (Sprite) is not only cute as a button but a great talent, and I was happy to see Jon Snow (Kit Harington) again, although I had wished for better circumtances. The other actors and actrices were all doing reasonably well. Chloé Zhao knows a thing or two about how to direct actors but for such qualities the script was too poorly written and a Marvel flick isn't the right environment in the first place.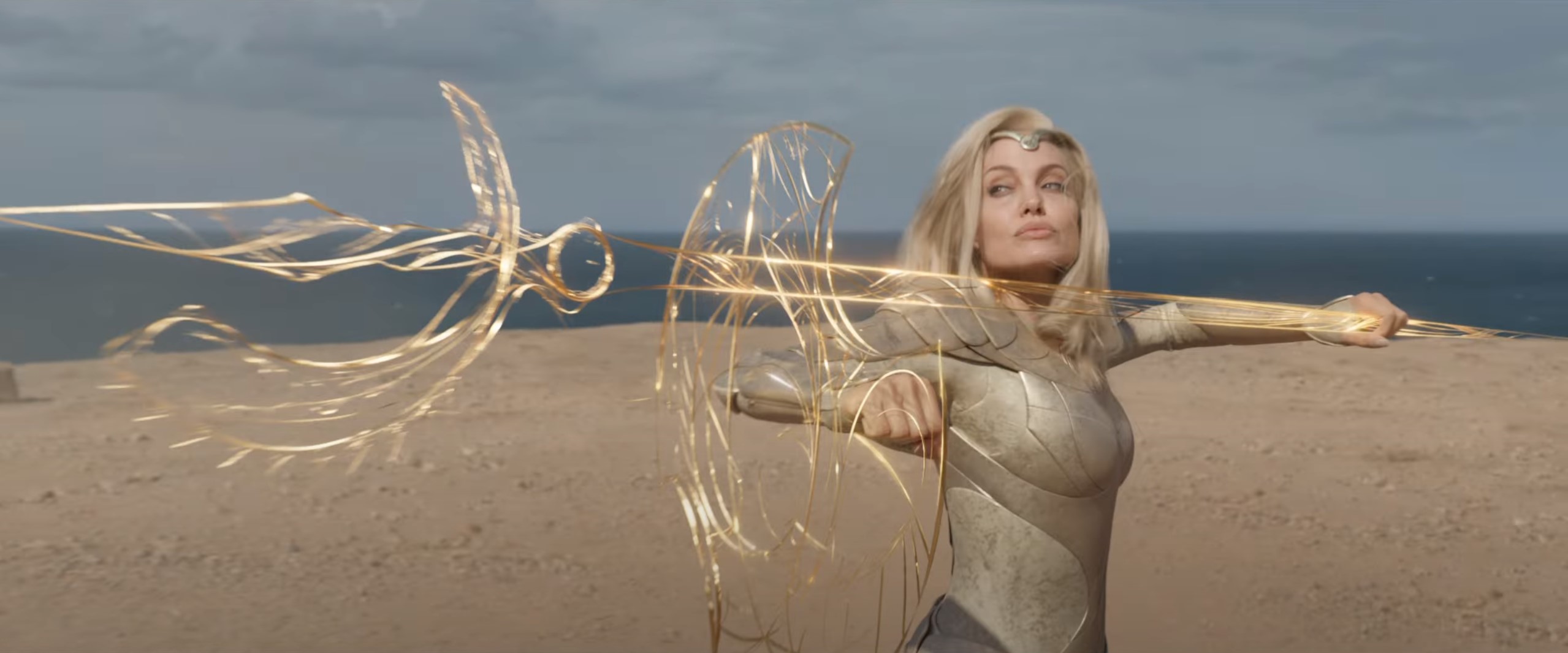 CONCLUSION: A-budget, A-actors, A-franchise, C-movie. 😦