Slowly the Americans are getting the good news, now it's only the fuxn Europeans still panicking: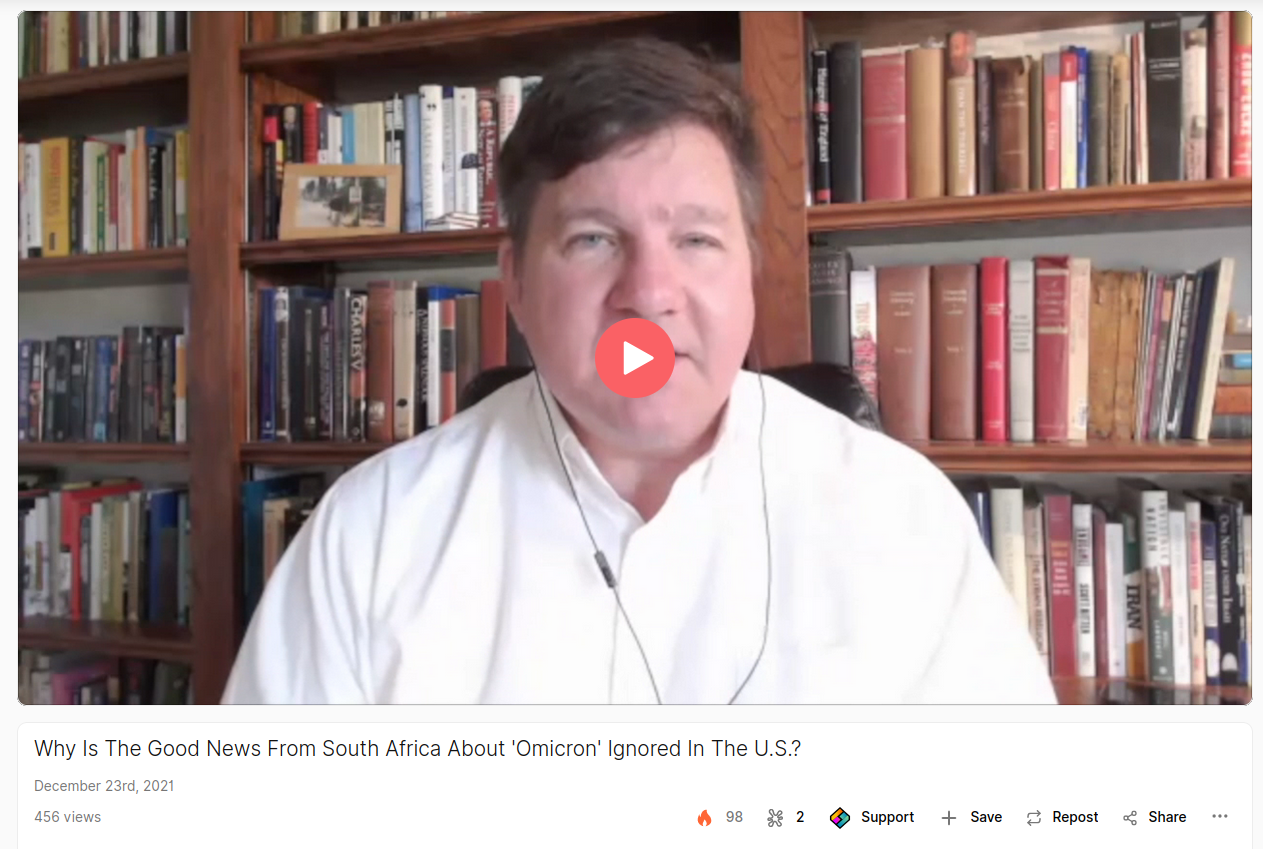 Yes, I know as good as you that Ron Paul's channel is unsanitary right-wing American bullshit but what this guy reports here is in congruence with our experience in South Africa. Let me say it again: Covid-19 is finally on its way out!
PS: Stupid WordPress won't allow direct links to Odysee videos. How far behind the moon are the Happiness Engineers?