Do we really need to talk about "The Pandemic" anymore?
European govts seem to have their populations tightly under control, people are really afraid and believing every little propaganda lie. Overfilled ICUs, overworked personnel, patients dying wholesale … I don't see it here where I am. And neither see journalists anything that supports the Covid-19 narrative.
Ppl getting infected in record numbers, and then … nuffink! Doctors sending them home. And after the first week of the Omicron scare … 91% less infections!
Our very own Dr. Fauci equivalent, Prof. Karim, is still trying to sell the vaccines to a public that has clearly grown out of it. There might be some benefits in it but they don't outweigh the negatives and the risks involved.
Anyhoo, call it Omicron, call it the 4th Wave, it is still our good old Covid-19 virus. Yes, the same one, just in a different disguise. And it's dying!
And I still refuse to be called an anti-vaxxer! Coz I'm not. If it helps – gimmegimmegimme! But I don't see the immediate necessity anymore, and when I'm getting vaxxed it'll be only for one reason: The dreaded flight to Germany and govt'l pressure. But the lastest info we got says we only need to get back at the end of June 2022. And who knows how the world looks then. Maybe all travel restrictions lifted, maybe the health insurance will be wise and won't insist on a personal vis-a-vis inspection of hubby's condition and leaves us be where we are.
Things can only get better.
Except for this bloke, who got it bad. Like real bad. 😦
But, again, and with my heartfelt condolences, let me ask you this: How long is Omicron in action? 2, 3, maybe 4 weeks or so. And how many people got infected by now? Maaaany! And how many survived? All of 'em! Except 1. I mean this is a too-small number to even calculate a percentage. We know in South Africa we had more deaths, still a number that isn't alarming (0.029%) and altogether doesn't justify the global hysteria, the anti-democratic powergrabs and even calling the Covid-19 affair a pandemic anymore.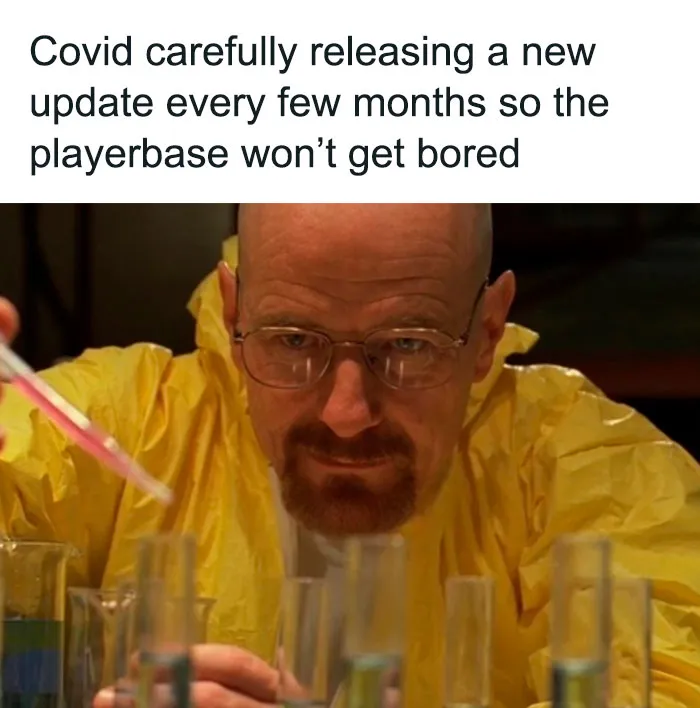 Peepz, don't get infected! Or do get infected. I guess as long as you don't have any underlying health problems it won't make a difference.
Cya laterz
yoyo